There are different types of display screens used on walkie-talkies, such as the segment code screen that can often be seen on Yaesu, the TFT color display that is currently seen on some two way radios, and the dot matrix screen on the entry-level machine Baofeng UV5R. Below we Just learn about the technology of these screens. ...
Read more
Display Technology used on Walkie-Talkies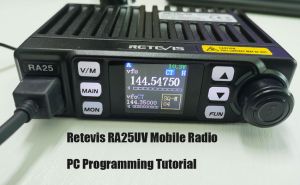 There have two versions of Retevis RA25, GMRS and UV dual band version, as we all known, GMRS is only for US users. Today, let us learn how to program the RA25 UV band mobile radio.  ...
Read more
Retevis RA25 mobile radio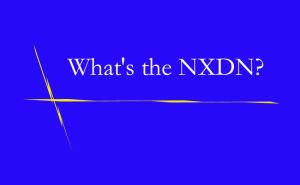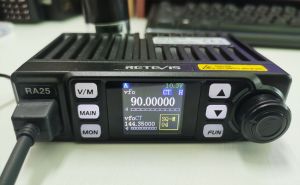 Retevis RA25 is a amateur mobile radio, the frequency range is from 144-146Mhz, and 430-440MHz, and also it can receive the FM radio from 65-108Mhz in 100Khz steps. But there is no menu for FM radio. Do you know how to turn on the FM radio on this mobile radio? ...
Read more
Retevis RA25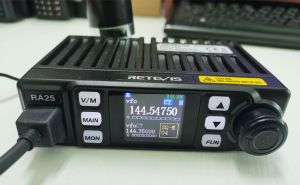 Retevis RA25 Mobile Radio has an elegant and sturdy shape. The ergonomic front panel combined with an intuitive menu, ensures easy access and management of the advanced functions available to the user. This amateur mobile transceiver is especially conceived for amateurs who love outdoor activities and it pursues philosophy of innovation and practicality. ...
Read more
amateur mobile radio
,
Retevis
,
Retevis RA25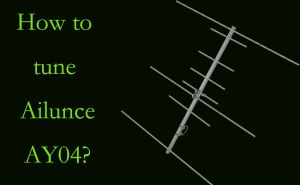 Ailunce AY04 is the High Gain Yagi 144&430 MHz Directional Antenna, and we can install it easily, but do you know how to tune it? ...
Read more
Ailunce AY04
,
Yagi antenna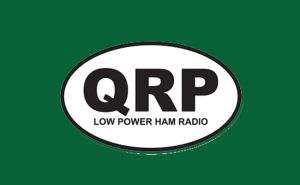 For hams, QRP refers to transmitting at reduced power. QRP radio means very low-power radio, normally 5W or less power​. QRP Communication is one of the more exciting projects in the activities of amateur radio. ...
Read more
Amateur Radio
,
QRP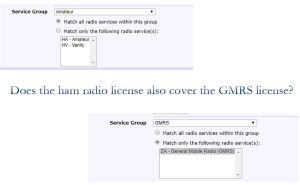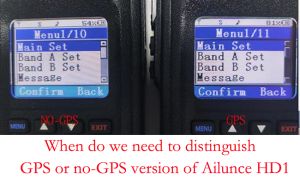 There are two versions of Ailunce HD1, including GPS and no-GPS versions. When do we need to distinguish the GPS or no-GPS version of Ailunce HD1? ...
Read more
Ailunce HD1
,
GPS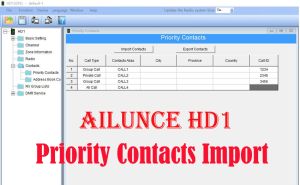 Ailunce HD1 is the ham radio and supports 20000 priority contacts enable you to call the people important to you more conveniently. but do you know how to import the priority contacts file? ...
Read more
Ailunce HD1
,
Amateur radio