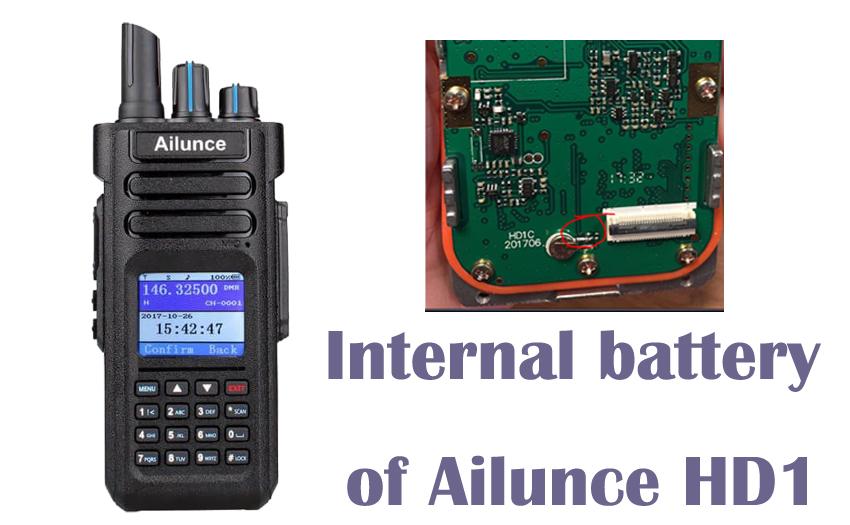 Besides the large capacity original battery, we know Ailunce HD1 also has an internal battery. Why?
Guarantee the accuracy of time
We know Ailunce HD1 can show the time and date. but when we haven't charged the internal battery, the date and time will be initialized to 1970-01-01 00:00:00. It's because when we turn off the radio, it's no power support for calculating time. if we charge our internal battery, the time can calculate when the radio turns off.
Provide the power voltage
If you don't use your Ailunce HD1 for a long time, you can't turn on your radio for the first time. it's because the internal battery runs out. If turn the radio on-off 2x then can be on. we just need to leave the radio on for a few hours to charge the internal battery. Make sure you power the radio on at least 1x a week for about an hour.
---