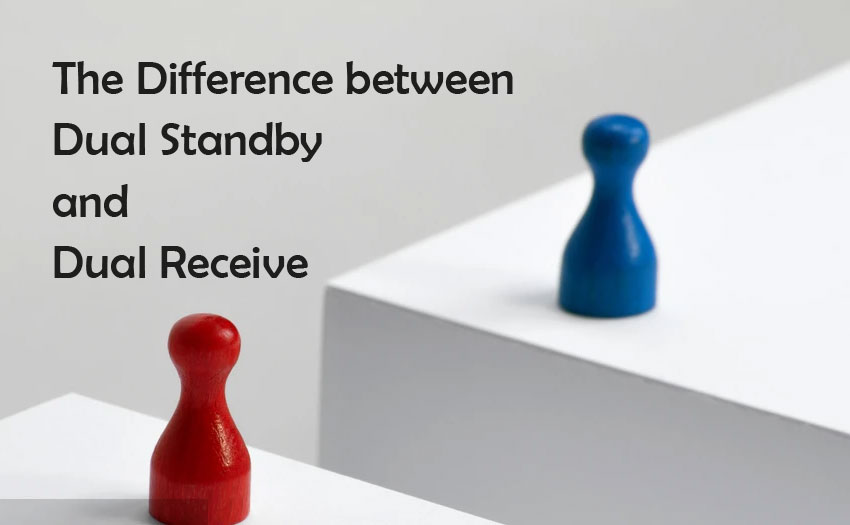 Now no matter analog radio or digital radio dual band radio, they both have dual standby, but dual receive radio is not unusual; But do you know what is the difference between dual standby and dual receive?
Dual standby: dual-band radio generally display two lines up and down, usually called main channel and sub channel. When there is no signal coming in, the main and sub channels are both in standby mode. When there is a signal coming in, the radio will choose the most advanced signal. When one signal comes in, another signal cannot come in unless the current signal disappears.
In short, dual standby means that two channels can be standby at the same time, but only one signal can receive at one time. Like our polular DMR radio Ailunce HD1. It has the dual standby feature.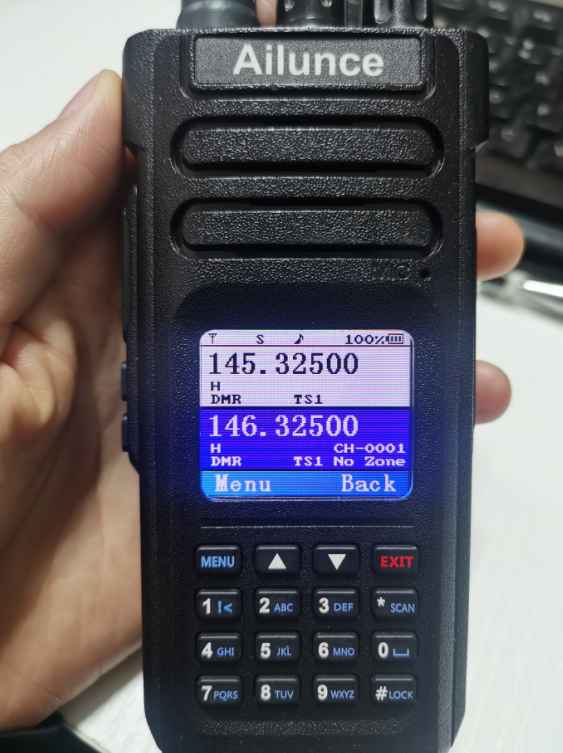 Dual Receive: The main and secondary channels of the two-way radio can receive two signals at the same time. When there is no signal, the two-way radio can wait for two channels at the same time. When the main channel has a signal, the secondary channel can also receive a signal, that is, it can receive at the same time. Two signals, two sounds.
Take RT23 as an example. RT23 not only supports dual receive, it can hear two bands sounds;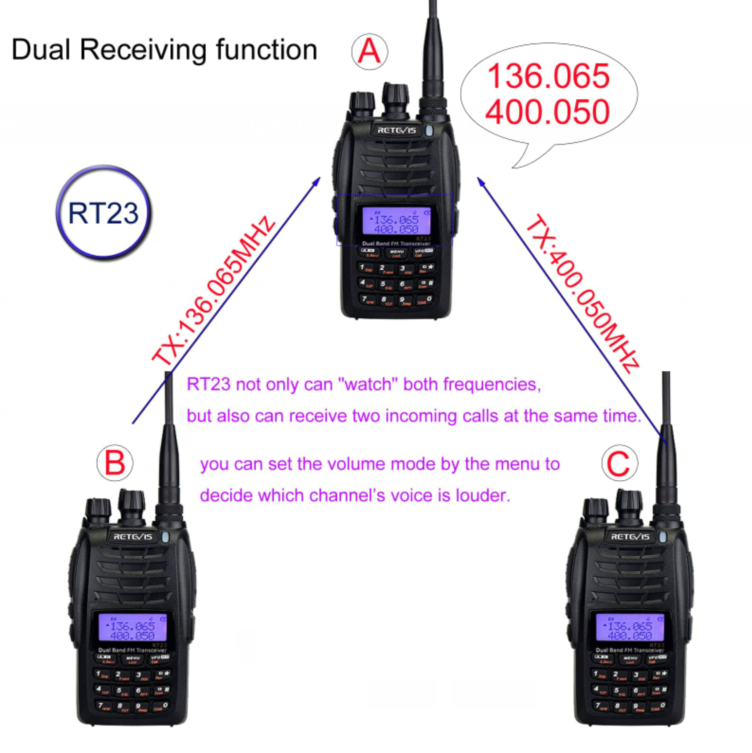 ---