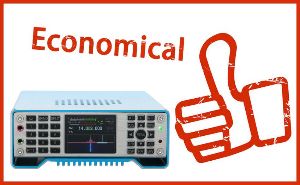 Ailunce HS2 using software-defined radio SDR technology. Radio performance and functions are packaged in a compact and lightweight portable size. Whether you are taking your hobby to outdoor, or some other" on the air" location, the Ailunce HS2 is an eye-catching rig. ...
Read more
shortwave station
,
Ailunce HS2
,
SDR Radio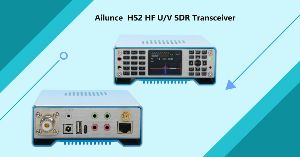 Ailunce HS2 is an ultra-portable full-frequency full-mode SDR radio. Receive frequency coverage 300K~1.6GHZ. The built-in network port can realize remote operation and remote firmware upgrade. Ailunce HS2 adopts a full keyboard design, built-in Bluetooth module, sound card module and serial communication port module. Full support for currently popular radio control software and logging software.  ...
Read more
HF SDR Transceiver
,
SDR radio
,
Ailunce HS2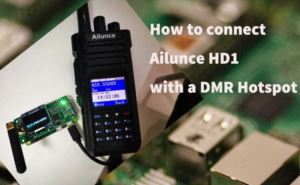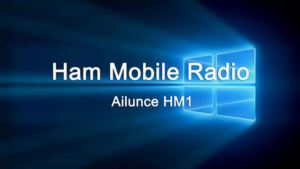 Ailunce is designing the dual-band DMR mobile radio HM1. H means Hams, M means Mobile, 1 means Generation. HM1 is Hams Mobile Radio Generation. We want to design one Mobile Radio with all the hams. ...
Read more
HM1
,
Dual Band Mobile Radio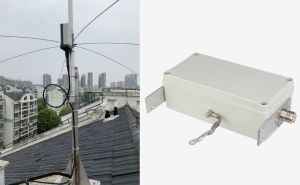 Balun is short for Balance To Unbalance Transformer. Balun can use to transmission between balanced and unbalanced, impedance transformation, and so on.There are current and voltage balun to select for us. ...
Read more
Balun
,
AmateurRadio
,
Antenna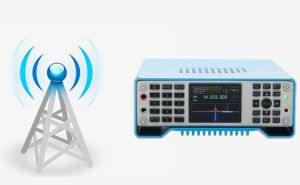 Ailunce HS2 is a full-frequency SDR tranceiver. If there is a local analog repeater, you can connect to repeater with your Ailunce HS2. but do you know how to set it? Today we will take Zhengzhou Relay as an example to show the detail steps. ...
Read more
AilunceHS2
,
Repeater
,
AmateurRadio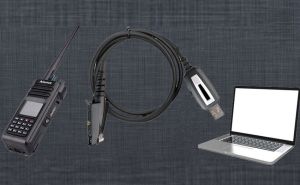 For ham, it is very interesting to do some simple DIY to achieve some of your own special demands. Therefore, it is a simplest need to know the function of programming interface. Today we will take a look at several programming interfaces of Retevis and Ailunce. ...
Read more
AmateurRadio
,
program
,
interface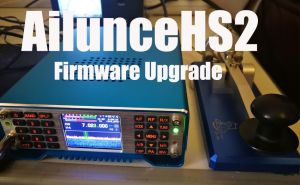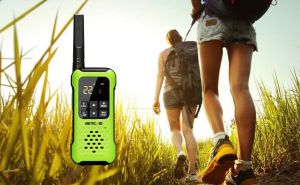 Venturing for miles into the forest without backup is one of the most dangerous activities you can perform. Thankfully, radios can keep you in contact with other hunters, hikers, and outdoorsmen while taking up very little space and weight. ...
Read more
Best Handheld Radios for Outdoor Enthusiast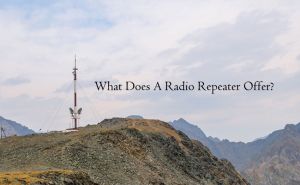 In general, radio waves travel in straight lines. They can go around and through things but this can drastically affect the strength and clarity of the signal. This causes problems when you're operating a radio system in a built-up, hilly, or mountainous area.  ...
Read more
Repeater