Retevis RT85 is an analog amateur radio with alarm function. The frequency range supports VHF: 136-174Mhz and UHF: 400-470Mhz. The full dot matrix screen, power, frequency, channel, and status indicators can be seen clearly. Can be dual standby and dual waiting. Full keyboard operation, you can turn the knob or keyboard to input the frequency you want, and can store 200 memory channels. With intelligent noise reduction technology. It also has a flashlight function, which is convenient for outdoor camping and other dark environments. Today, let us learn how to upgrade the RT85 firmware.
Where to download RT85 firmware?
Go to this website. https://www.ailunce.com/ResourceCenter/ Find RT85, download the firmware files.
How to upgrade?
1. Enter the DFU mode. Press the PTT+P1 key together, turn on the radio.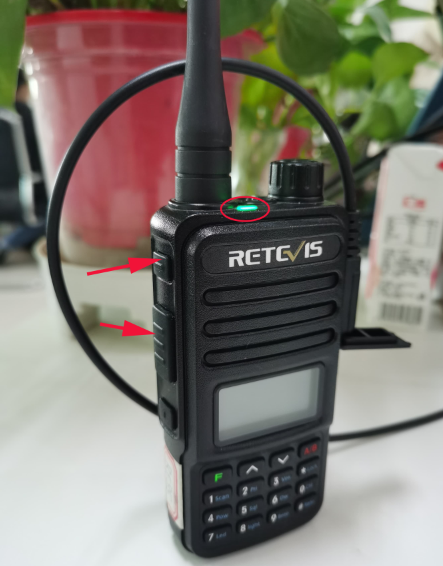 2. Plug the USB cable on your computer.
3. Open the "RT85 10W_5W_UpData.exe"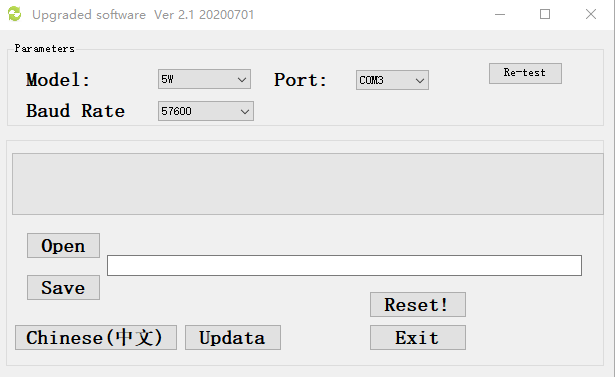 4. Open the "RT85_Eng_BQ1_35_20210114.hex" file. Then click "Update".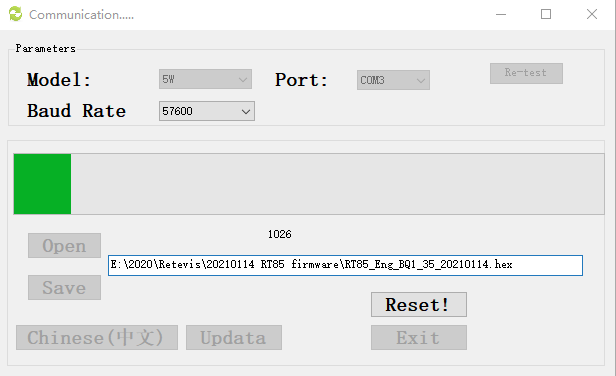 Note:
Please kindly note that during updating, if updating is interrupted, please do not turn on the radio, otherwise, the chip will be broken and radio won't work forever, then it will need to change chip, please keep radio in updating mode and turn off the updating software and open it again and press reset in the updating software, after finish the reset, just update again.
Check the radio version: MCU BQ 1.35 is the latest firmware version.