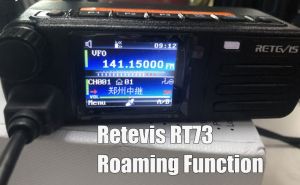 Roaming is when a radio is set to automatically move between repeaters depending on which has the strongest signal. In the roaming system you have to set the RSSI (Received signal strength indicator) threshold which is minimum signal strength that the radio will consider to be strong enough before it starts searching for a stronger signal. Roaming function is a safety feature on the mobile radio.  It has roaming fucntion on Retevis RT73.  ...
Read more
amateur radio roaming
,
RT73 romaing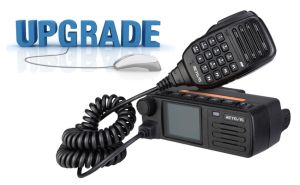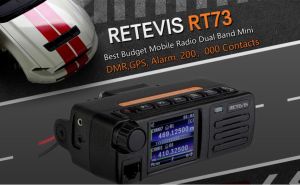 RT73 as a dual band DMR mobile radio is very popular now. This is a undersized mobile radio than others in the market. It's an entire radio that's the size of a remote head. No need to mount a separate box, just the "head." ...
Read more
Retevis RT73
,
RT73 mobile radio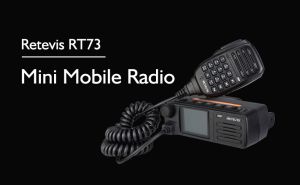 Retevis new generation Mini DMR mobile radio RT73, it integrated brand new features, and be capable of all advanced digital technology features. It utilizes TDMA technology to attain double call capacity on a permitted frequency. ...
Read more
Retevis RT73
,
Mini Mobile Radio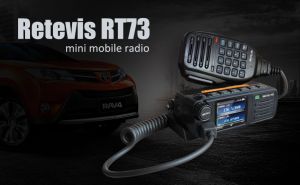 Are you looking for a DMR mobile radio that could easily fit on your vehicle's dashboard. Yes, here it is. Retevis RT73 which is the perfect size you are looking for. It has all the bells and whistles you wanted from frequency range, GPS, build quality and most of all SIZE. ...
Read more
Retevis RT73
,
mini Mobile Radio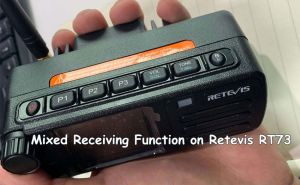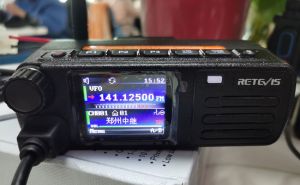 Do you know why does a mobile car radio need to have scan function?  I think the answer is that the scan function can reduces driver distraction. ...
Read more
RT73 scan
,
Retevis RT73