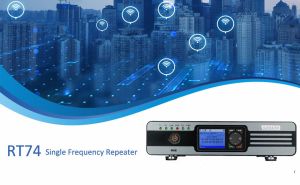 Single-frequency repeater, it is a repeater that uses only one frequency to achieve the repeater function. It allocates one timeslot to receive a signal and the other to transmit it at the same frequency, using DMO mode to extend radio coverage. ...
Read more
single frequency repeater
,
retevis RT74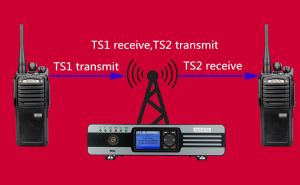 The RT74 portable single-frequency repeater recently is developed by Retevis is with the latest technology, the most stable components, the most advanced production technology. It is a lightweight, ultra-portable design, minimal installation DMR repeater. ...
Read more
Retevis
,
SFR
,
Repeater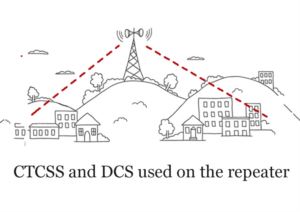 CTCSS (Continuous Audio Coded Squelch System) is the most commonly used. Digital Code Squelch is a further development of the continuous tone-coded squelch system. In order not to accidentally turn on the transmitter by the clutter signal, the repeater must set the receiving CTCSS tone. To connect the repeater, the intercom must be set to CTCSS tone. ...
Read more
repeater ctcss
,
ctcss and dcs
,
radio ctcss and dcs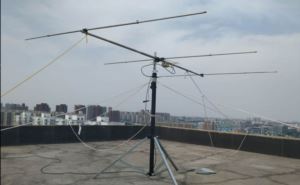 For radio system, the repeater( relay station) plays on important role in extending the communication range and coverage. The indispensable equipment for wireless communication system. For the communication range of repeater, we usually get it from two ways ...
Read more
Repeater
,
Distance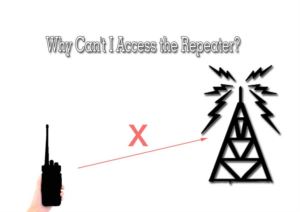 One question we often hear from new hams (and maybe some not-so-new hams) is "why can't I get into the repeater?" There are many reasons why you can't get into a repeater so it is difficult to come up with a quick fix for all situations. ...
Read more
Repeater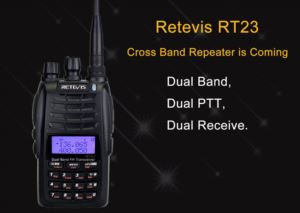 Cross-Band Repeater function also can increase the distance of communication. If you choose two way repeater, it can make the UHF radio communicate with VHF radio. ...
Read more
RT23
,
Cross-Band Repeater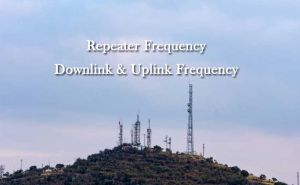 A repeater receives a signal on one frequency and simultaneously retransmits (repeats) it on another frequency. The frequency it receives on is called the input frequency, and the frequency it transmits on is called the output frequency.  ...
Read more
Repeater Frequency
,
Downlink Frequency
,
Uplink Frequency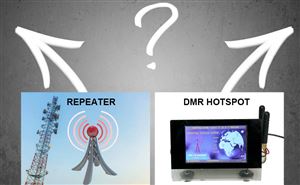 For the hams who are far away from the local repeater, how did they do daily QSO? I think if they get a DMR hotspot, it is very convenient. ...
Read more
repeater
,
DMR hotspot