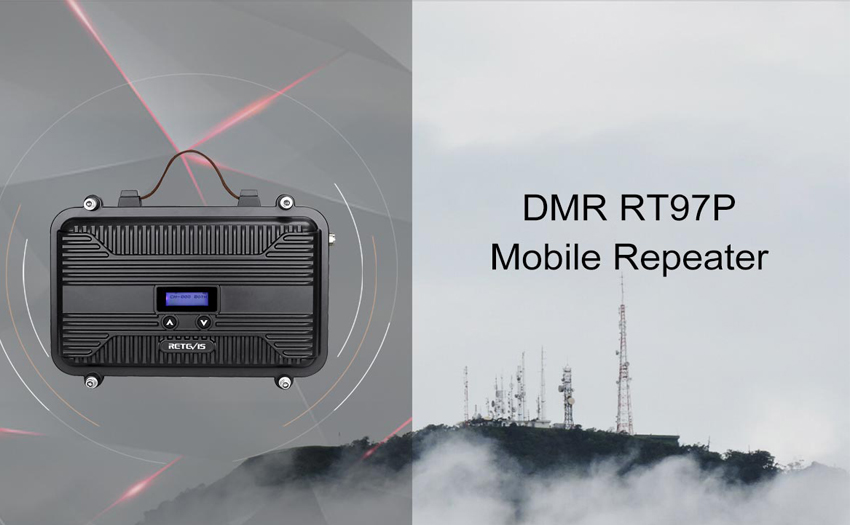 Retevis RT97P is a mini DMR customized repeater, which can set three working modes of analog, digital, and digital/analog repeater, and 8 channels. Do you know how to use the Retevis RT97P repeater?
TX&RX frequency set
When purchasing the repeater, the frequency of the repeater can be customized or you can choose to buy the fixed frequency type with the frequency can be U(RX:453.3125/RX:463.3125MHZ) or V(RX:152.6125 /RX:162.6125MHZ).
Channel Set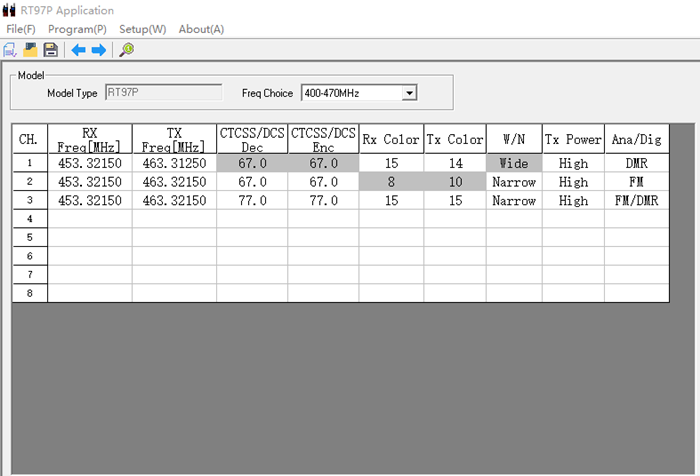 Retevis RT97P can set 8 channels, except the uplink and downlink frequencies are fixed, the CTCSS and color code of the uplink and downlink can be set according to your needs. the bandwidth can be set to wideband or narrowband. the TX power can be selected to be high or low, and the mode of channel works can choose analog(FM), digital(DMR), or digital and analog(FM/DMR). When the FM/DMR mode is selected, the repeater can forward to transmit the information of digital or analog walkie-talkie.
Attention: The setup and use of repeaters should comply with local radio laws and regulations.
---