Dedicated software download
Please download and install the Ailunce HD1 dedicated driver and software from the Ailunce website as below.
https://www.ailunce.com/Support/HD1/Software
Attention:
please download the right version of software according to the verion of your Ailunce HD1(GPS or non-GPS).
Setting information
transmitter:A, contact :B
Repeater information:TX=433.850, RX=439.850, CC=8, Slot=1
Software setting steps
1.Set transmitter information in ID setting menu.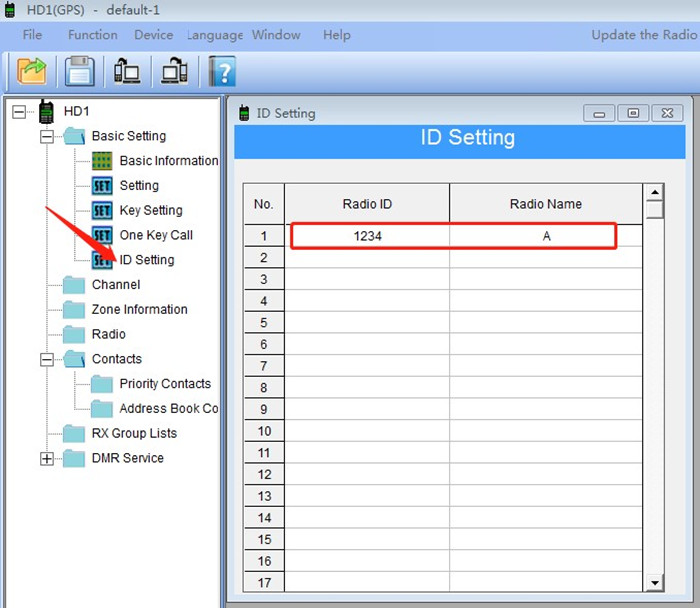 2.Set contact information in Contacts menu.
Add priority contact directly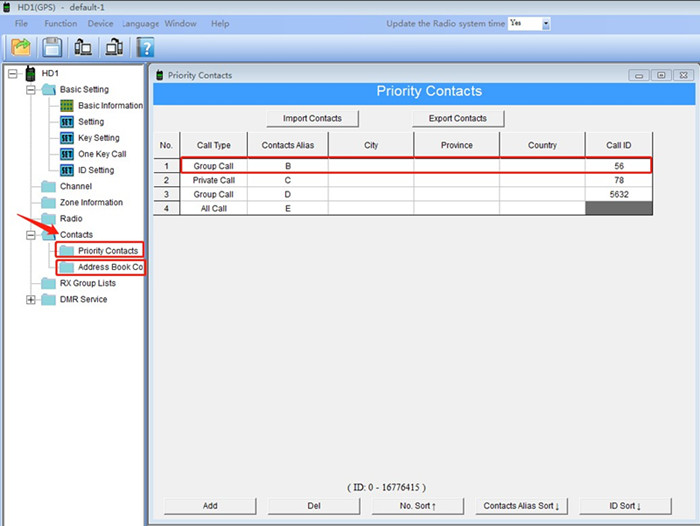 Select the contact of address book
Please download the address book of Ailunce HD1 from Ailunce web as below. then select the contact you need, and check the number of it as below.
https://www.ailunce.com/ResourceCenter/#DigitalContacts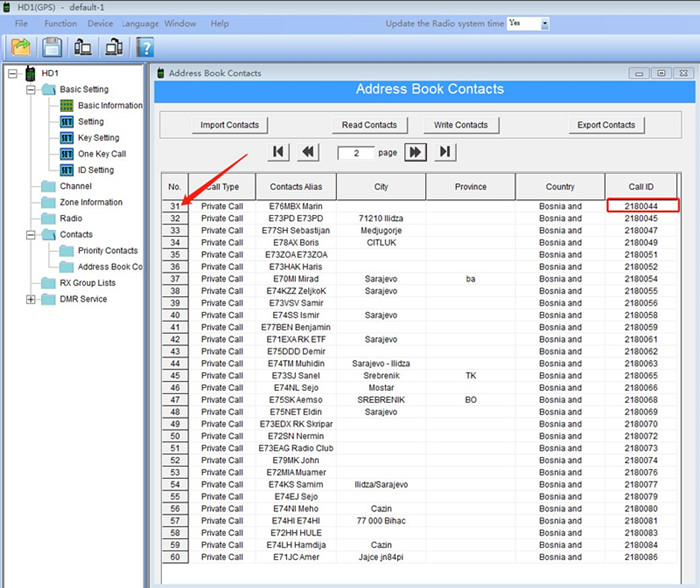 3.Set channel detail in Channel menu.
The items that need to be set in channel are shown as below.
Attention: the RX frequency of transmitter is the TX of the repeater, and the TX of transmitter is the RX of the repeater.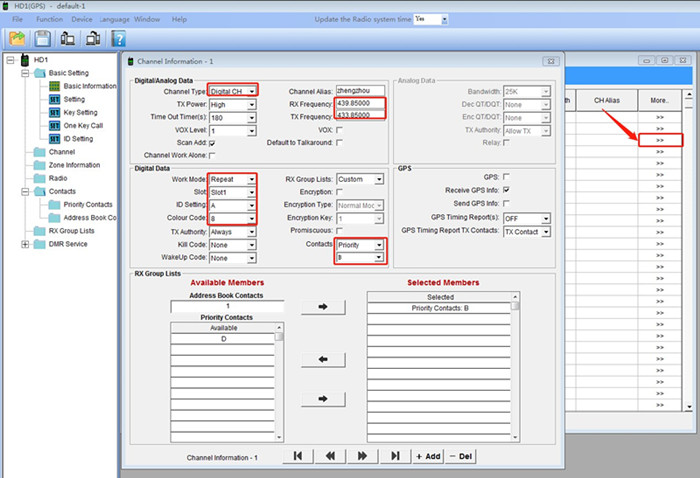 If you want to select the contact in Address Book, please select Contacts to Address Book, and input the contact NO as below.