We all know that HD1 is an FPP radio. It allows us to program the radio via the radio keypad.
When we get into the menu, we can find a Hang Up. What's the mean of the Hang Up? How Can We Use the Hang Up on Ailunce HD1?
Hang Up only work on digital mode. it means the radio will transmit as the last receive information within the Hang Up setting time.
For Example,
HD1-A: Channel contact is TG91, RX Group includes TG91, TG46001.
HD1-B: Channel contacts is TG46001, No RX Group, Hang Up time is 5s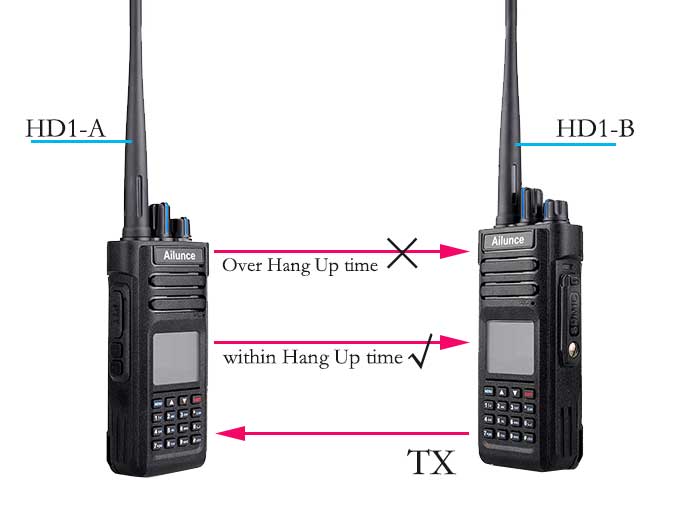 The video will show you more information about the Hang Up.
---