Daily Archives:November 06,2020
Recently many customers have problems of connecting DMR repeater. How to set Ailunce HD1 in software to connect DMR repeater? If you're a newbie, and want to connect to DMR repeater, please try to set your Ailunce HD1 again. the blog provides the detail steps that you can refer to. ...
Read more
AilunceHD1
,
DMR Repeater
,
HamRadio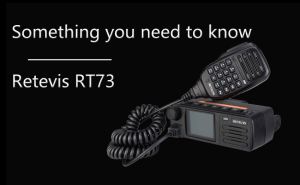 After you download RT73 software, you can find that it is very different with other radio's software. if you are familar with DMR, you will figure out how to program RT73 quickyly. When programming RT73, here are something you need to know.  ...
Read more
retevis RT73
,
programming RT73