If you install RT73 DMR mobile radio on your car, sometime you may want to key up a new talkgroup manually.
When will you want to do this?
1. For example, if you connect to a hotspot. You have some talkgroups saved on the contact list, but this new contact is not in your current channel.
2. You want to key up one talkgroup which you never save in your contact list.
How to do this?
The talkgrouop is in your contact list but not select in the channel.
1.Enter the Contacts from the radio menu.>>>>Select "Contact List">>>>>Rotary the rotary knob to find the contact you want, directly press the PTT on the mic instead of select it. It will transmit to this talkgroup.
2. Manual Dial to key up a talkgroup. Go to the contacts menu, rotary the knob to "Manual Dial", enter the talkgroup number on the speaker mic. then directly press PTT transmit to this talkgroup.
3. Preset custom key as below picture. If from the speaker mic, you can use the above two cases to transmit a talk groups.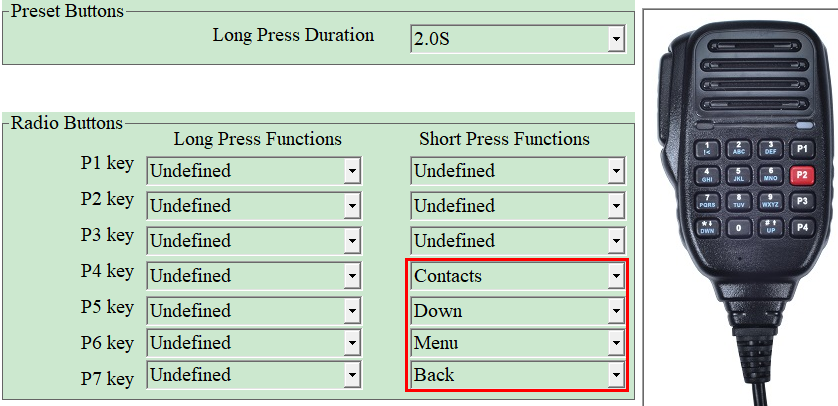 4. If you want to receive this temporary talkgroup, you can preset a custom key to turn on the "Mandatory Monitor" means "Promiscuous Mode". The explanation will be revised in future software.

Any other informations, please email to info@ailunce.com