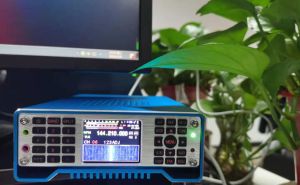 Due to design, every key of Ailunce HS2 has more than one function. There are total 30 keys in the front pannel of Ailunce HS2. We have summarized the basic key functions except for 10 numberic and 4 direction keys in the blog. If you're the user of Ailunce HS2, please refer to the blog or contact us feel free. ...
Read more
AilunceHS2
,
SDR Transceiver
,
AmateurRadio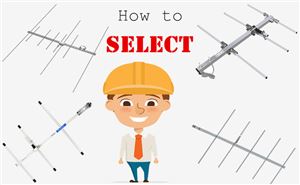 Recently Ailunce have developed three new types of Yagi antennas, so there are four types of Yagi antennas in Ailunce official web. Then, how to select the suitable type of Ailunce yagi antenna? ...
Read more
Ailunce
,
Yagi Antenna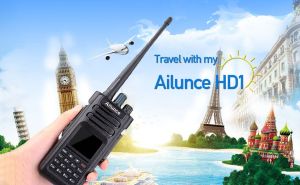 Are you ready to travel with your Ailunce HD1? Now you only need to take a video or pictures to show your Ailunce HD1 and post it. You can get a Surprise gift. As long as you actively participate, everyone has a gift! ...
Read more
Ailunce HD1
,
Summer
,
Travel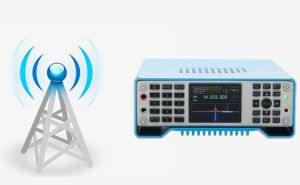 Ailunce HS2 is a full-frequency SDR tranceiver. If there is a local analog repeater, you can connect to repeater with your Ailunce HS2. but do you know how to set it? Today we will take Zhengzhou Relay as an example to show the detail steps. ...
Read more
AilunceHS2
,
Repeater
,
AmateurRadio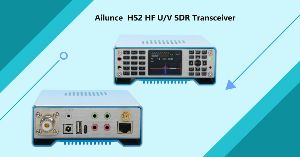 Ailunce HS2 is an ultra-portable full-frequency full-mode SDR radio. Receive frequency coverage 300K~1.6GHZ. The built-in network port can realize remote operation and remote firmware upgrade. Ailunce HS2 adopts a full keyboard design, built-in Bluetooth module, sound card module and serial communication port module. Full support for currently popular radio control software and logging software.  ...
Read more
HF SDR Transceiver
,
SDR radio
,
Ailunce HS2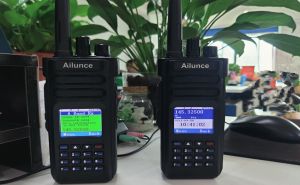 Ailunce HD1 is a dual-band dual standby amateur radio and supports importing contacts csv. When receiving, it can display not only specific channel information but also contact information, so setting the RX Info Display Time is also very important. So how to set the RX Info Display Time of Ailunce HD1? ...
Read more
Amateur Radio
,
Ailunce HD1
,
RXInfoDisplayTime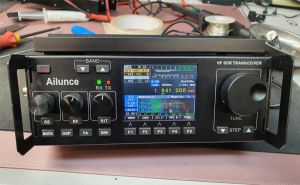 Ailunce HS1/HS1 PLUS is an SSB HF SDR ham transceiver, so we can use some computer third-party software, such as WSJT-X,and so on. today we'll show some key settings for Ailunce HS1/HS1 PLUS in WSJT-X. ...
Read more
Ailunce HS1
,
WSJT-X
,
SDR Tranceiver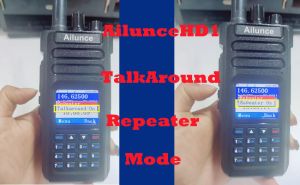 Ailunce HD1 is a ham radio that supports switching between talk-around and repeater mode. Do you know why and how to switch to turn around mode for Ailunce HD1? ...
Read more
AilunceHD1
,
Repeater
,
Talk around