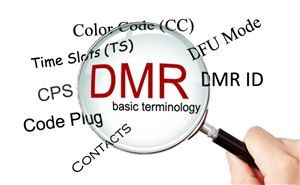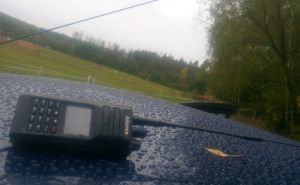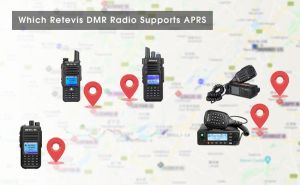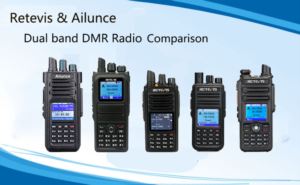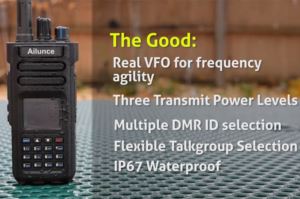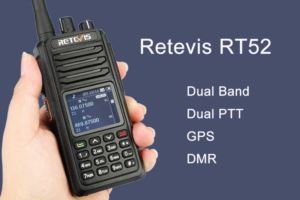 Retevis RT52, Dual PTT can control two channels in A/B band at the same time, which avoid trouble to switch two channels. Dual band dual display dual PTT receive two channels, improve communication efficiently. ...
Read more
Retevis RT52 Dual PTT DMR Radio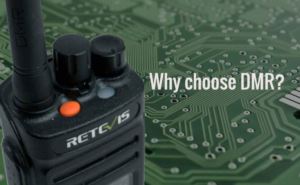 DMR it is a commercial platform shoehorned by the amateur radio community. The DMR standard provides a versatile platform and wide range of two-way radio equipment that can be used in virtually any business environment. ...
Read more
DMR Radio
,
Benefits of DMR
,
Ailunce HD1 Radio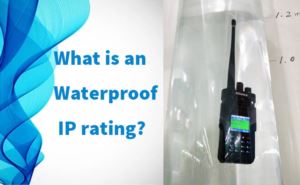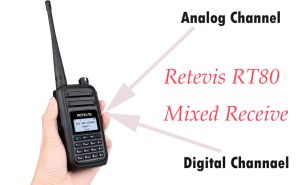 Can I receive analog as well as DMR in a channel? many customers ask the questions. I want to say yes if you own a Retevis RT80. Retevis RT80 support to analog, DMR, and mixed-mode. today let's learn more about mixed receive. ...
Read more
RetevisRT80
,
Mixed receive
,
DMR Radio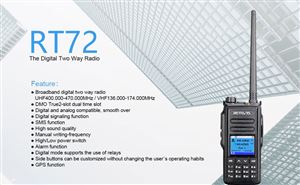 Retevis RT72 is a dual band, dual standby, dual mode compatible--analog/digital cost-effective hand held DMR radio. RT72 is compatible with digital and analog modes, the frequency covers VHF 136-174Mhz and UHF 400-470Mhz. Enough 4000 memory channels, 10,000 digital talk groups, also support import 130,000 digital contacts. ...
Read more
Retevis RT72 DMR radio
,
Retevis RT72