RT52 is dual band DMR radio. Does it is suited for you? Read the article to know the difference with the other DMR radios.
Retevis RT52 main features.
1.Broadband digital GPS two way radio
2.Dual PTT Operation
3.Various Scanning Functions
4.Single/Dual Standby Switch
5.DTMF(Analog Mode)
6.Director Repeater TDMA Tier II Modes (Hytera, MOTOROLA, Kirisun etc.)
7.Voice Recording Option(Analog/Digital, Playback, Delete)
RT52

Unique

dual PTT appearance design.
Dual PTT can control two channels in A/B band at the same time, which avoid trouble to switch two channels. Dual band dual display dual PTT receive two channels, improve communication efficiently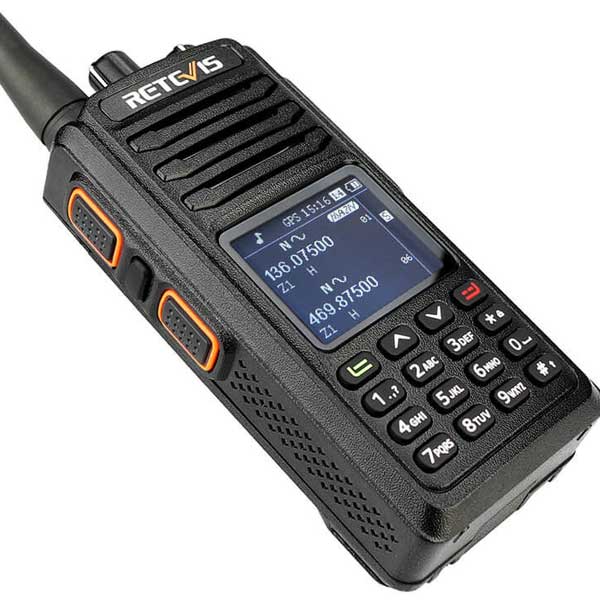 Retevis RT52 other functions.
RT52 TFT Screen
1.8″TFT Colorful Display and Customized Display.
RT52 GPS Function
Fix position; Distance measurement; Position sharing. You can enter the GPS state, place the walkie talkie in an open space or receive a better location for a better signal for GPS positioning. If you go out to play, work etc, GPS location can be sent to the companion by Your Radio.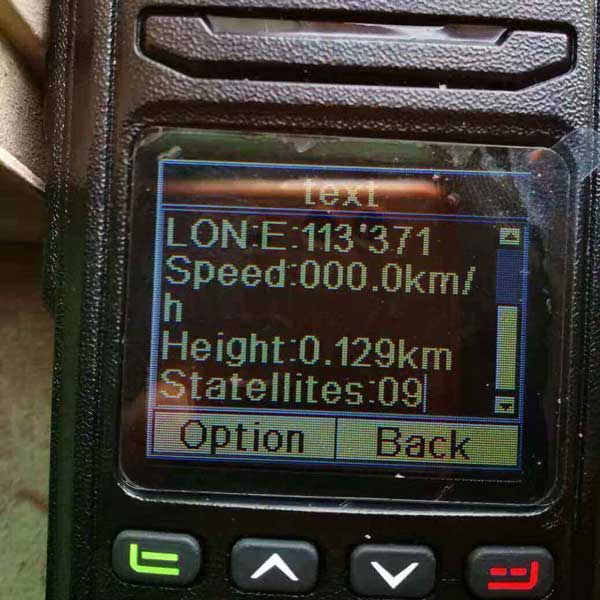 RT52 4000 Channels
4000 Channels Capacity; 250 Zones, 16CH per Zone; 100,000 Digital contacts;
Support DMR IDs database import/export.
VOX Function
Make your hands free.
RT52 Scanning
Use scanning to monitor channels for transmissions or to find someone in your group who has accidentally changed channels.
RT52 Lone Worker
Lone Worker Function, taking lone worker protection seriously have escalated.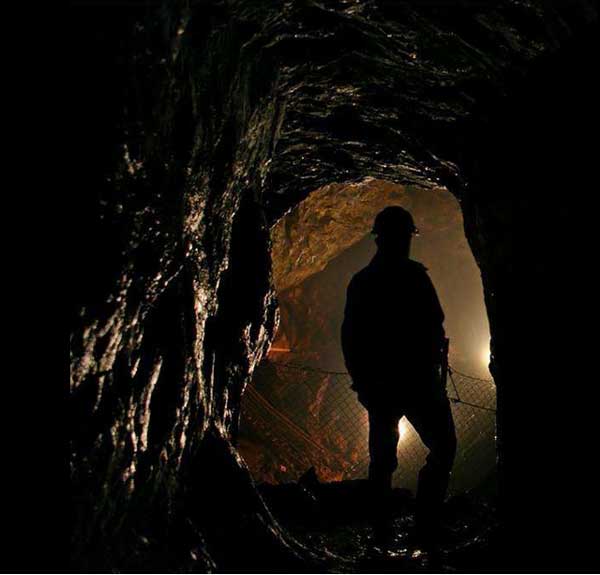 Emergency Alert
In an emergency, This function can be used to contact others for help also can be used to alert others when in an emergency.
Technical parameters:
General specification

Frequency range

VHF:136-174MHz

Memory Channel

4000 Channels

UHF:400-470MHz

Operating Voltage

7.4V DC

Frequency Stability

±1.0ppm

Operating Temperature

-30℃~+60℃

Size(H*W*D)

134x61x40mm
(exclude the antenna)

Weight

About 280g(Include in battery and antenna)

Transmitter

Output power

High:≤5W Low:≤1W

Standby Current

0.15A

Transmit Current

Analog≤1.6A Digital≤0.9A

Modulation Distortion

12.5KHz date and voice:7K60FXW<5%

FM modulation Mode

11K0F3E@12.5KHz /141K0F3E@20KHz

FM Noise

≥45dB@25KHz/≥40dB@12.5KHz

Adjacent Power

≤-65dB@12.5KHz

Audio Response

+1~-3dB

4FSK digital modulation

16K0F3E@25KHz
12.5KHz data

only:7K60FXD

Antenna Port Stray

9KHz-1GHz:≤-36dBm
1GHz-12.75GHz:≤-30dBm

Digital Protocol

ETSI-TS102 361-1,-2,-3






Receiver

Analog receive sensitivity

0.2µV@12dB SINAD

Spurious Response

≥70dB

Digital receive sensitivity

0.25µV (BER:5%)

Intermediation(Wide/narrow)

≥65dB

Audio Distortion

<5%

Adjacent channel selectivity

≤-60dB@12.5KHz

Audio response

+1 ~ -3dB

Modulation Noise

≥45dB@25KHz /≥40dB @12.5KHz
Learn more and want to buy, click the photo: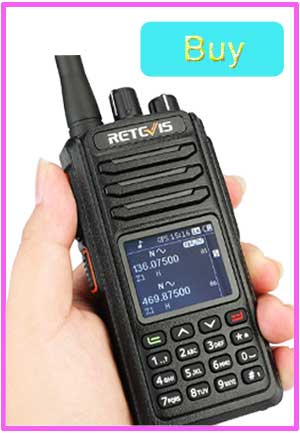 If you need any further assistance, please do not hesitate to leave messages.