Does the HD1 supports DTMF?
Absolutely Yes. Ailunce HD1 is a dual-band DMR radio. The original firmware doesn't support DTMF. But we have added it via upgrading the firmware.
If your radio firmware is before V1.54, you need to upgrade the Newest firmware to achieve the DTMF. Only the V1.54 and the above V1.54 support DTMF function.

Here you can download the HD1 firmware: http://www.ailunce.com/Support/HD1/Software

If you are not clear how to upgrade the firmware, refer to this link: http://www.ailunce.com/blog/upgrade-hd1-firmware

After you upgraded, now you can use the DTMF.
How to operate the DTMF?
DTMF is 16 keys keypad when we press the PTT, we can dial the number via the keypad directly.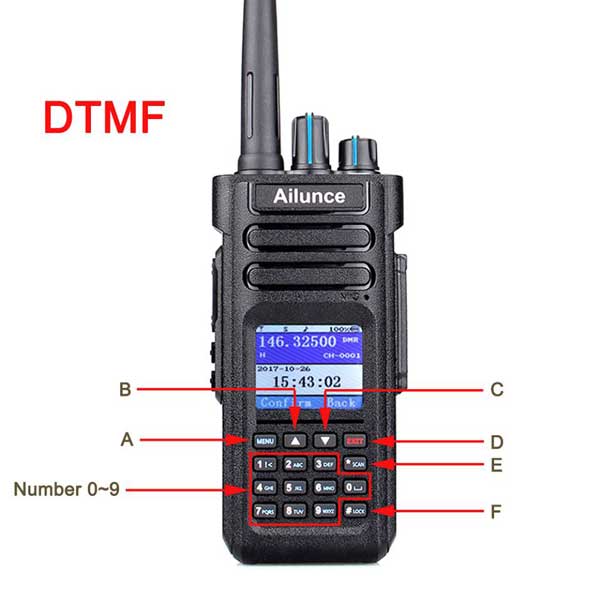 HD1 Supports DTMF keyboard dialing.
0~9 -> DTMF dial number 0~9.
Menu -> A
Up -> B
Down -> C
Exit -> D
* -> E
# -> F
Press PTT and then dial your DTMF number.
If you need any further assistance, please do not hesitate to leave messages.
---