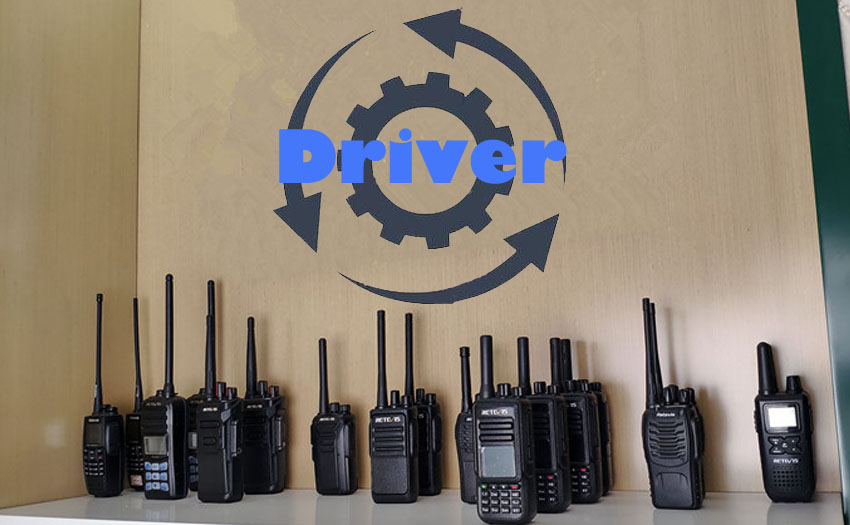 If you want to program your Retevis radio in software, please download and install the right driver of your radios. but how to select the right driver?
1. Go to Retevis official web: https://www.retevis.com/
2. Search the Retevis model on the Retevis web
We provide the SUPPORT service of every radio, including BROCHURES, FIRMWARE/SOFTWARE, MANUALS, and ACCREDITATIONS items. so you can search the model of your radio, then click the SUPPORT, FIRMWARE/SOFTWARE to download the driver. such as Retevis RT3S, you can download its driver as below.

3.Download the driver of the radios using the same programming cable
Sometimes you can't find their driver in themselves SUPPORT item. Now you can find their programming cable in the Applicable Accessories. then you can know which models use the same programming cable with your radio. they'll use the same driver. such as Retevis RT52, you only can download the software in FIRMWARE/SOFTWARE item. but when you click BUY, you'll see it use the same programming cable with RT3S. So you can download the driver of RT3S.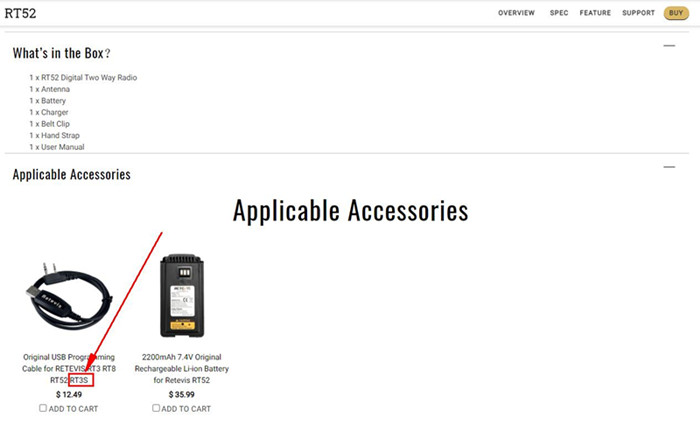 4. Download the driver from SUPPORT of its programming cable
If you can't find the driver by step2&3, please check its SKU of programming cable. then search the SKU to check if there is the driver in its SUPPORT item. such as Retevis RT80, its SKU is C9018A. then we search C9018A and will find the available driver as below.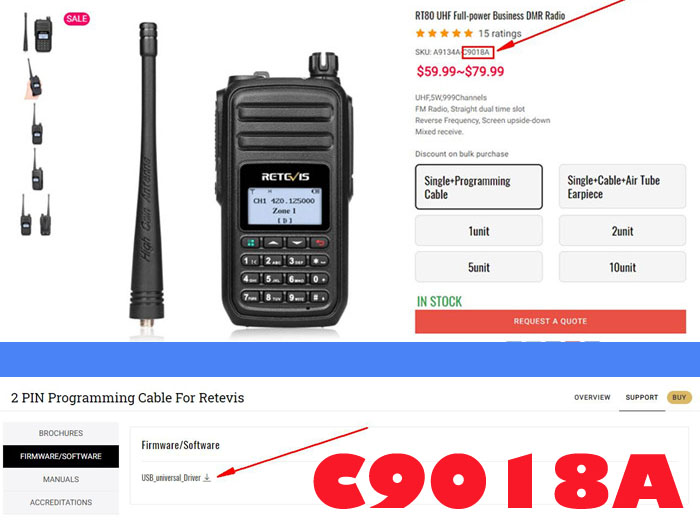 ---