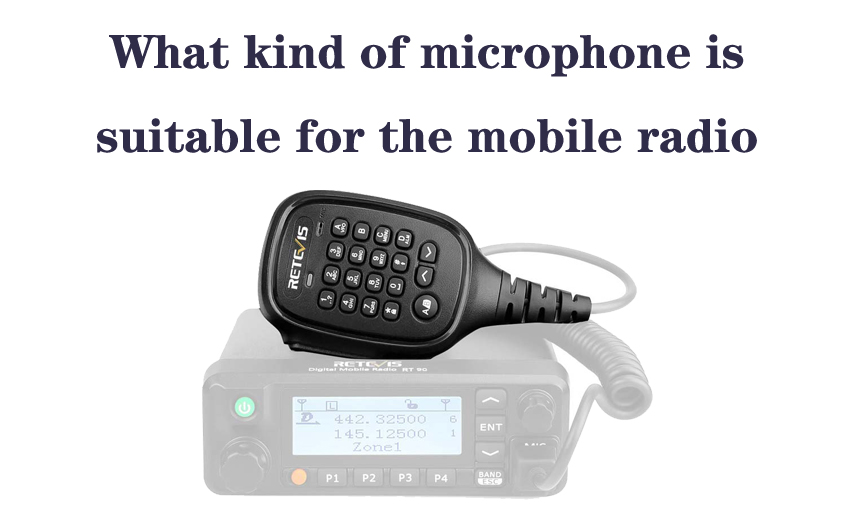 Retevis provides many mobile radios, such as RT90, RT9000D, etc. Recently, we have received a number of suggestions for the microphones of mobile radios. Some customers think that the current standard configuration is full-button microphones, and should be equipped with non-button microphones, but other customers feedback that they need more functions for their mic of mobile radio, such as adding side buttons, so that customers can customize the function of the side buttons like a handheld station. How should we choose the right mic for our mobile radio?
Buttonless microphone
As the name implies, the no-button microphone is a microphone without any other buttons except the PTT button. This type of microphone has simple functions and is very convenient to use, which is why many RT9000D and RT90 customers order buttonless microphones separately.
Full-button microphone
In addition to the PTT button, the full-button microphone is also equipped with all-digital and alphanumeric buttons. For example, the RT90 and RT9000D supporting microphones are all full-button microphones. Using the microphone, you can perform simple frequency writing operations without connecting to a computer. For amateur car radios, we can also choose a microphone with a side button definition function.
---