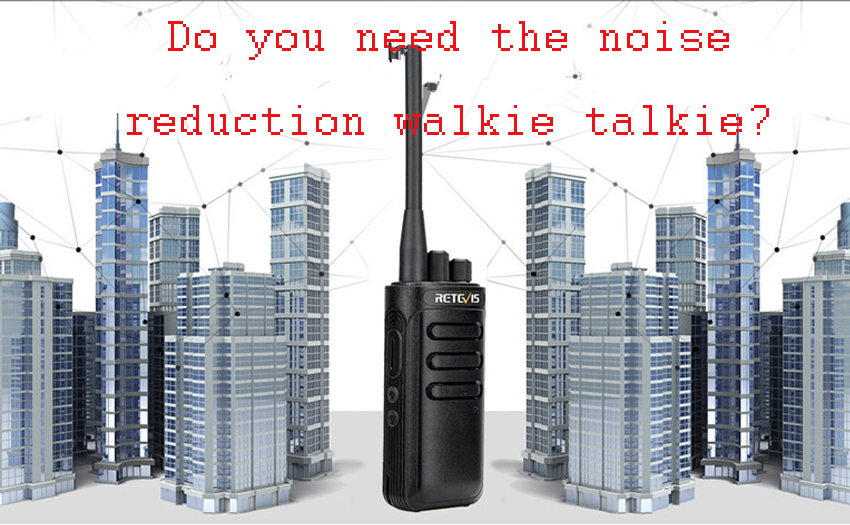 Retevis RB85 is the noise reduction commercial walkie-talkie launched by Retevis in 2021, but after the product was launched, many hams had a very heated discussion below the related Youtube video, because they believed that noise reduction is also very important for HAM. For example, they will often take their favorites, including walkie-talkies, fishing rods, etc. Включил такую на улице в шумном городе и сразу на улице стало тихо, I turned on this on the street in a noisy city and immediately it became quiet on the street.
Noise reduction principle
Many hams believe that they are also professionals in noise reduction. Compared with analog noise reduction, digital noise reduction is more in line with actual needs. он конечно придавливает фоновый шум, но и основной сигнал тоже подвергается деградации, because analog noise reduction not only reduces background noise, but also degrades the main signal. Do you understand how analog and digital noise reduction works?
Noise reduction method
There are two common noise reduction methods. The first is uplink noise reduction, which is often implemented at the MIC end; downlink noise reduction is often implemented at the speaker end. Retevis RB85 is upstream noise reduction, which is sufficient for general customer noise reduction levels, but many ham feedback that they need two-way noise reduction. Do you think two-way noise reduction is necessary?
Communication distance
RB85 customers think that noise reduction is very important at long distances, but many hams use 5w GMRS cameras but think noise reduction is also very necessary, what do you think?
Do you need a noise-cancelling walkie-talkie? Why? Please let us know in the comments section.
---