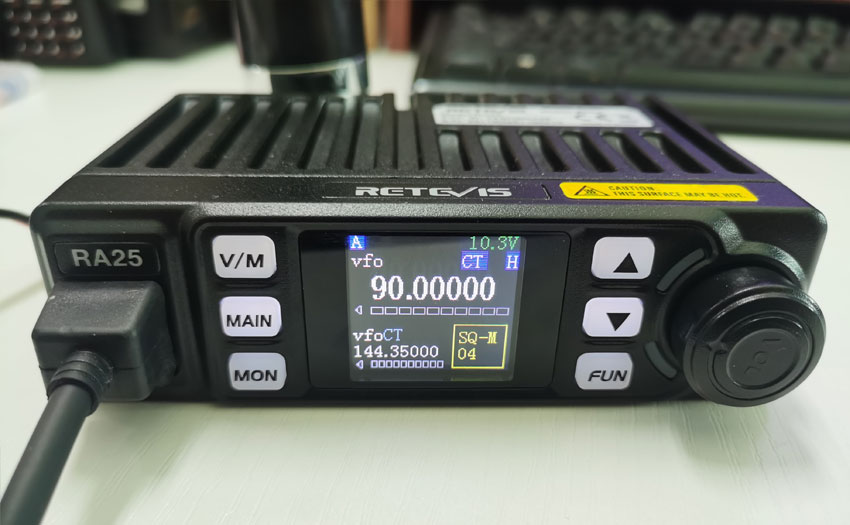 Retevis RA25 is a amateur mobile radio, the frequency range is from 144-146Mhz, and 430-440MHz, and also it can receive the FM radio from 65-108Mhz in 100Khz steps. But there is no menu for FM radio. Do you know how to turn on the FM radio on this mobile radio?
1. First, please switch to VFO mode us V/M button.
2. Input the FM broadcast frequency use the Microphone.
3. here please note that the frequency need to be start at 0, for example: 090.0000 this is our local music broadcast radio.
4. Up/Down button to adjust the broadcast frequency.
Below is a short video to show the operation.
---