Daily Archives:November 23,2021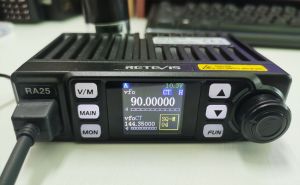 Retevis RA25 is a amateur mobile radio, the frequency range is from 144-146Mhz, and 430-440MHz, and also it can receive the FM radio from 65-108Mhz in 100Khz steps. But there is no menu for FM radio. Do you know how to turn on the FM radio on this mobile radio? ...
Read more
Retevis RA25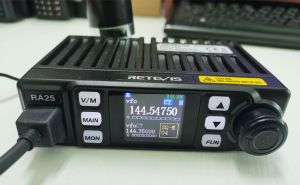 Retevis RA25 Mobile Radio has an elegant and sturdy shape. The ergonomic front panel combined with an intuitive menu, ensures easy access and management of the advanced functions available to the user. This amateur mobile transceiver is especially conceived for amateurs who love outdoor activities and it pursues philosophy of innovation and practicality. ...
Read more
amateur mobile radio
,
Retevis
,
Retevis RA25