Tag Archives :China amateur radio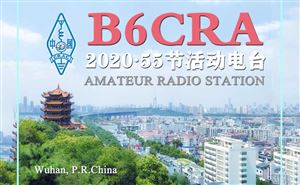 On 5th May 1940, Chinese amateur radio operators started "On air conference". On 5th May 1947, the conference covered all the regions in China, it was the biggest on-air event. ...
Read more
55
,
China Amateur Radio Festival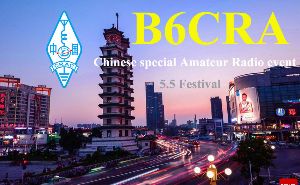 Members of the Chinese Radio Amateurs Club (CRAC) activated 10 special event callsigns (B0CRA - B9CRA) to made QSOs with amateur radio operators all over the world. Operations taken place between 0000 UTC May 1st and 1200 UTC May 7th. ...
Read more
amateur radio event
,
China amateur radio