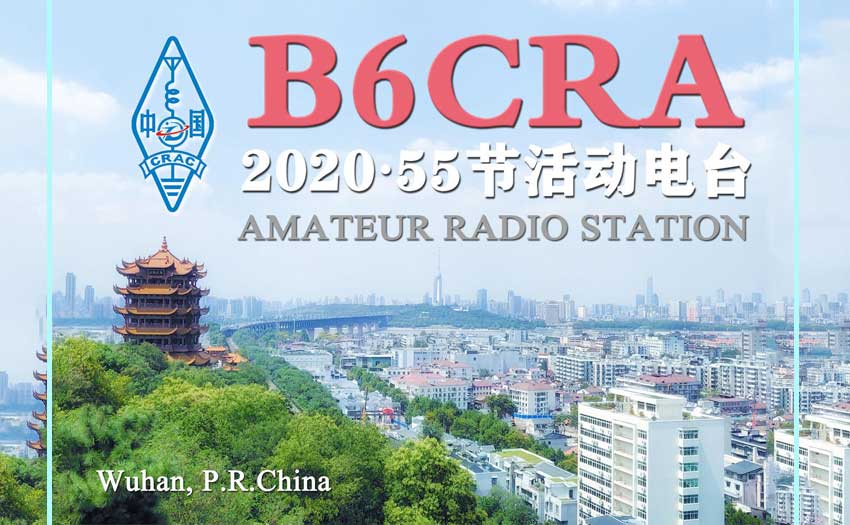 On 5th May 1940, Chinese amateur radio operators started "On air conference". On 5th May 1947, the conference covered all the regions in China, it was the biggest on-air event.
In 1942 and 1944, there were 2 exhibitions associated with the "On air conference". In recent years, CRAC organized several events on 5th May every year and designated 5th May as a Chinese amateur radio festival, called "5.5 festival".
Due to COVID-19, CRAC called for all amateur radio operators to stay home to fight for the Conoravirus situation. The 2020 "5.5 festival" was shifted to air waives. 10 stations (B0CRA — B9CRA) across the country will on air and make QSOs with amateur radio operators all over the world. Operation period: 0000UTC 1st May to 1200UTC 7th May. QSL via BA1GG.
Log search entry: http://mulandxc.com/crac/view
CRAC provides awards to those who meet the criteria below. Award application to cq55@crac.org.cn, indicate your callsign, award category and email address to receive the award. The award application deadline is 30th September 2020.
Award Rules:
The award will be classified into Bronze, Silver, and Golden, which will be measured by slots worked. One slot is a combination of a special call, band, and mode. For example, worked B1CRA in 20m, the SSB model is 1 slot.
For All Applicants:
Bronze Award: 20 slots
Silver Award: 40 slots
Golden Award: 50 slots -- Must consist of all 10 special callsigns
---