The RT74 portable single-frequency repeater recently is developed by Retevis is with the latest technology, the most stable components, the most advanced production technology. It is DMR repeater, and supports TDMA.
Lightweight, ultra-portable design, Minimal installation
Retevis RT74 only 1/4 the size of a conventional repeater, and its weight is 3.2kg.
Retevis RT74 provide a minimalist wall-mounted device, standard antenna interface, 110V~240V AC or 12V power supply. so whether it is high-rise, weak current or tunnel installation, we can achieve fast, convenient and low-cost installation in a minimalist way.
Longer communication distance
Retevis RT74 provides 20W output power, no duplexer attenuation , and to transmit the longer communication distance.
Single frequency repeater function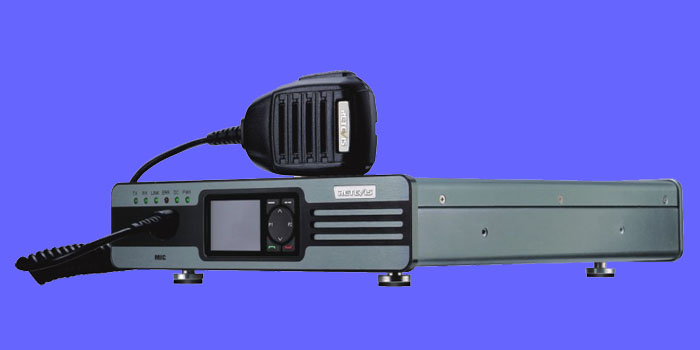 Retevis RT74 can use one slot to receive a call and another slot to transmit the call on the same frequency at the same time, extending communications distance.
For SFR function, there are two modes including conventional and unconventional modes. In the conventiona mode, the handheld radio can receive the signal from repeater or transmitter; In the unconventional mode, the reception only can receive from repeater and avoid receiving weak signals directly from the transmitter.
Attention: The SFR function only can set in digital mode, and the "Transmission Authority" of handheld radio need to be restricted to "Color code mismatch".
Programmable buttons
In order to facilitate users to use the repeater by habit, we provide three keys P1, P2 and Call as programmable buttons. The user can set in the software: general parameters=》key parameters, function shortcut keys, long and short key functions. The specific functions that can be set are as follows.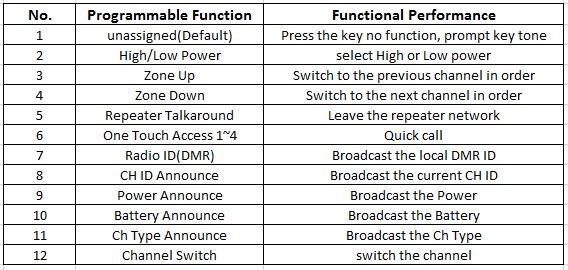 Make a call
Retevis RT74 can call the default receiving group, select a contact in the contact list or directly dial manually to initiate a pravite or group call.
SMS function
Retevis RT74 provides SMS function. The SMS menu is set with secondary menus such as new short message, quick text, inbox, outbox, draft box, etc.
Zone selection
Retevis RT74 support 100 zones, each zone can support 32 channels, the total channel is 1600.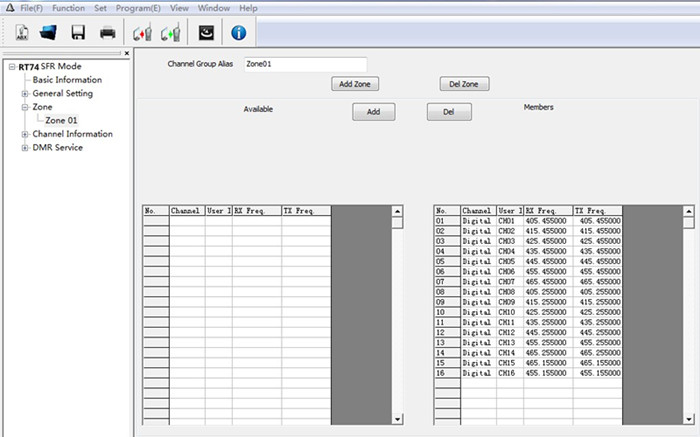 DMR encryption
Retevis RT74 support fixed key DMR encryption technology. Not only improve the anti-interference performance, but also ensure the information security of the call.