Make sure your radio firmware is V2.18 or above.
Ailunce HD1 support to save up to 200,000 contacts. If you HD1 don't support it, please go to ailunce website to download the latest firmware v1.64 and software v2.18.
Download link: https://www.ailunce.com/Support/HD1/Software
Upgrade guide: https://www.ailunce.com/blog/upgrade-hd1-firmware
What's the meaning to save too many contacts?
It will let your radio shows caller's information when you saved the contact in your radio.
How to set your radio to show caller information?
Take two DMR radios. one is HD1, the other one you can select HD1 or other DMR radio. Here I take two HD1 as an example.
First, Make two HD1 can communicate with each other in DMR mode first.
Radio A's ID: 4606001.
Radio B's ID: 123456.
When we have not saved the 4606001 as a private call in the radio B. Press radio A's PTT to transmit to radio B. We can find that on Radio B's screen "Source ID: 4606001 ID's information is not found" So we can't know the caller's information.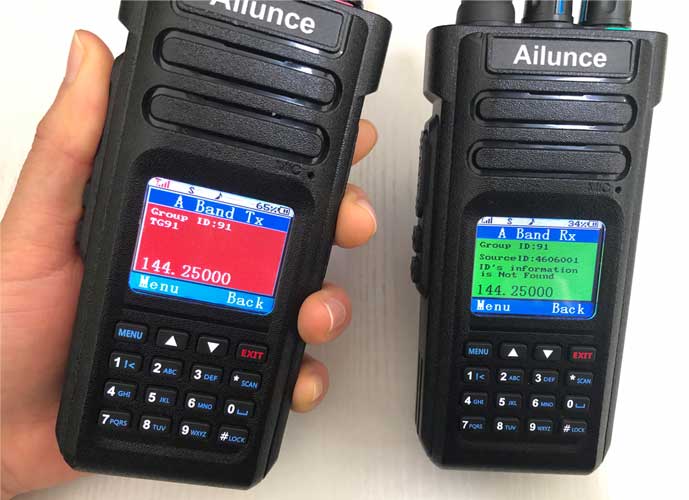 Second, Save the 4606001 as a private call in the radio B.
We can operate it on the radio keypad directly. MENU -> Contacts. Rotate the channel knob to switch the contact number. Press the menu to edit the contact, we can edit the id number, type(we select private call), Name, City, Province, Country. Here we can save the 4606001 on radio B. 4606001, private call, Yolanda BH6PJL, Zhengzhou, Henan, China. Press radio A's PTT to transmit to radio B and check the radio B's screen again. It shows all the information about the caller.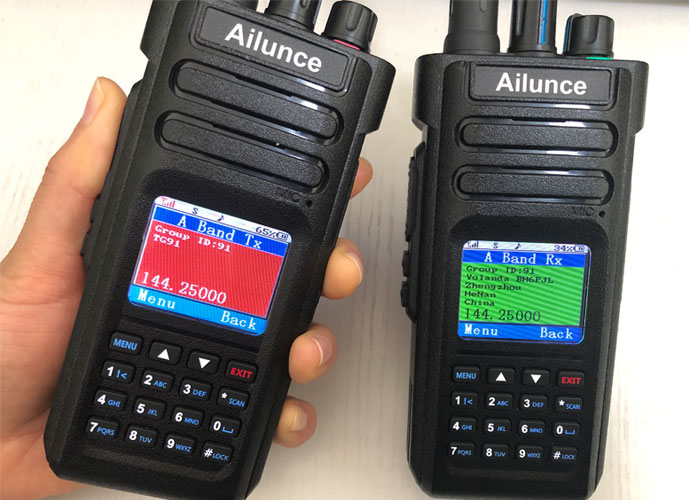 If I want to know to save all the contacts on my radio, how should I do?
It is impossible to edit the contact one by one. We know that HD1 support import and export the contacts list, so when you need to save lots of contacts, no need to edit it one by one.
First Open the software.
Contacts -> Address book contacts, we can click the export directly, so we can get a format of the contacts list. then we can edit it on the excel. But it is a little troublesome. Many hams have made some format contacts list for HD1, you can download it directly.
You can download from the Ailunce website. https://www.ailunce.com/ResourceCenter
If you are not clearly, you can refer to this blog. https://www.ailunce.com/blog/How-to-import-digital-contacts-into-Ailunce-HD1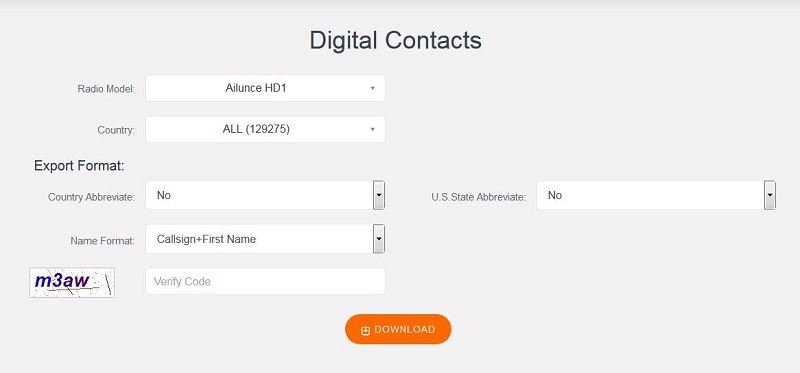 Or you can download this link. http://www.amateurradio.digital/wizard.php?radio=hd1&force=yes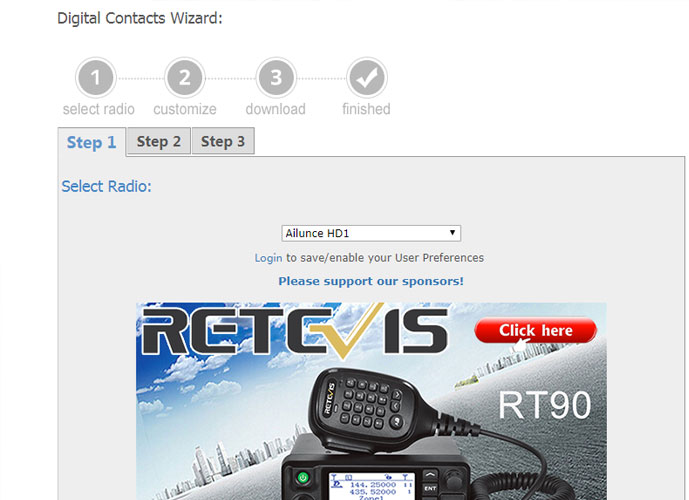 Here I want to note is, the current firmware only support to save 200,000 contacts, when the contacts number is more than 200,000, you need to select some to delete. we are expanding the radio contacts number, when it is available we will release the new firmware.
Write the contacts to your radio.
After download the contacts list. Open the software, Contacts -> Address book contacts -> Import contacts -> Write contacts.
After writing the contacts to your radio. when there is a call and the caller's radio ID is already in your radio contact list, the HD1 will show all the information on the screen.
Hope this article will help you know more about the radio caller information. If any problems, feel free to leave messages to us.