Ailunce HD1 is a dual band DMR radio covers VHF136-174Mhz and 400-480Mhz, it has FM and DMR mode as most radios do. But HD1 is made specifically for amateurs and have some features makes this radio stand out from the other radios.

1. Front Panel Programming.
You are able to program this radio fully from the front panel. It would be entirely possible to set the radio up and start using DMR or ananlog without connecting this radio to a computer. You can type in a frequency, and offset, select CTCSS,DCS,time slot, color code. and choose the contact Talkgroup. All this you can do on the radio panel.
2. Support 200.000 DMR contacts.
The DMR user database stores the DMR IDs of 200.000 amateur radio operators in Ailunce HD1, and then looks them up and display their name and callsign on screen whenever they're talking.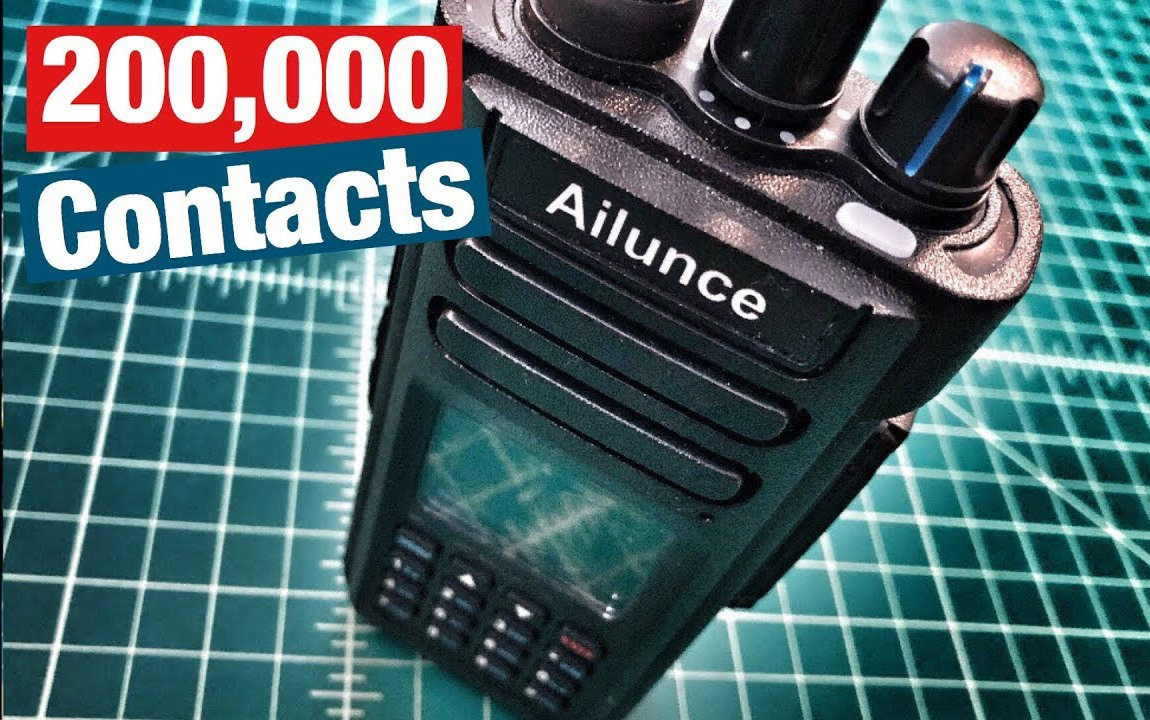 3. Promiscuous mode.
This allows you to hear any talkgroup without needing to program it in first. Normally on DMR radios you can only hear one talkgroup which your programmed for that channel. but on HD1, if turn on promiscuous mode, you can hear any talkgroups. This is very useful in amateur radio because you should always check that noboday is using the timeslot you want to use on the repeater before transmitting.
4. Buid quality and IP67 Waterproof
Buidl quality is absolutely one of the things right with this radio. The HD1 feels very well build, and is rated as waterproof to IP67, which means you are able to suberse it in the water and it will be absoutely fine.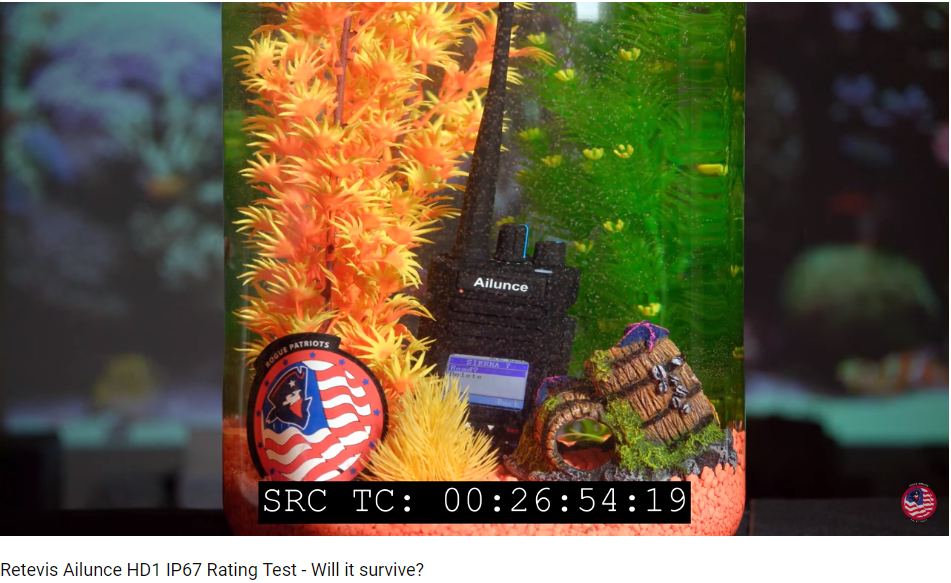 5. HD1's speaker mic is compatible with Motorola's radio
The radio will work with speaker mics and other accessories made for Motorola radios with this connector. It's accessories are compatible with Motorola GP328plus. And it can use Motorola Speaker mic Model PMN4022A.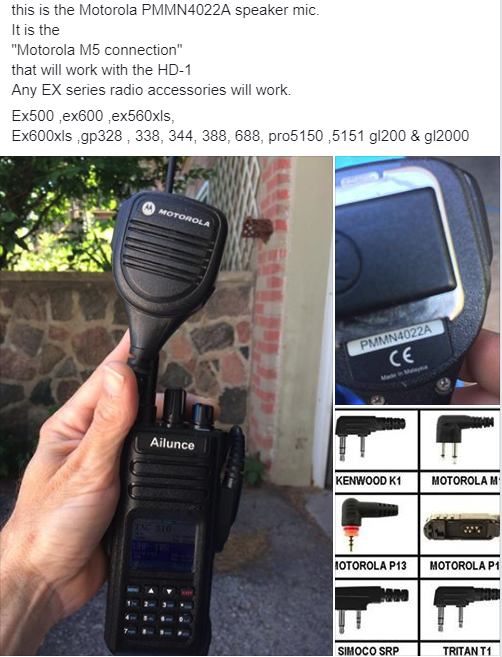 6. Huge 3200mAh battery
The HD1 battery comes with a hugh 3200mAh at 7.4V which gives a Watt hour rating of 24. It has excellent battery life, especially if you turn the power down to medium or low instead of using high power all the time.

7. DTMF

When HD1 was releasing, No DTMF. But we fixed this issue on firmware V1.54.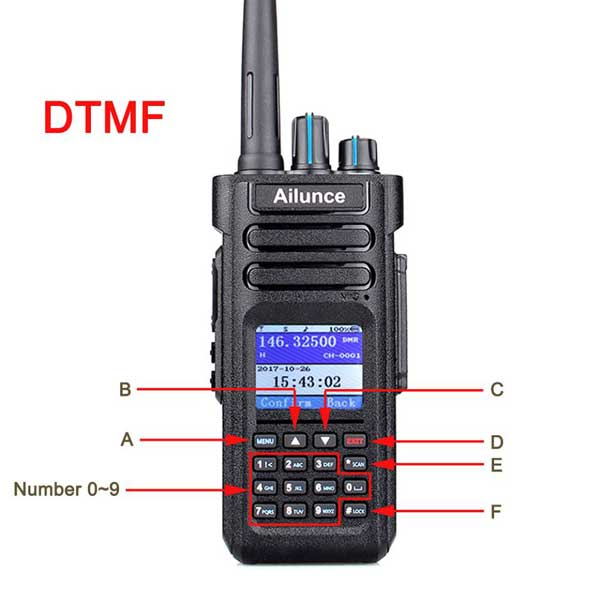 8. GPS optional
HD1 comes with GPS or non GPS version, but on GPS version, it is impossible to track GPS position on aprs.fi. Finally, we fix this issue on latest firmware V1.60 to support APRS function. You can connect to a DMR hotspot or repeater to track your GPS position on aprs.fi.
Learn how does APRS works on HD1, you can reference to this blog: https://www.ailunce.com/blog/Setting-up-DMR-APRS-on-Ailunce-HD1-DMR-Radio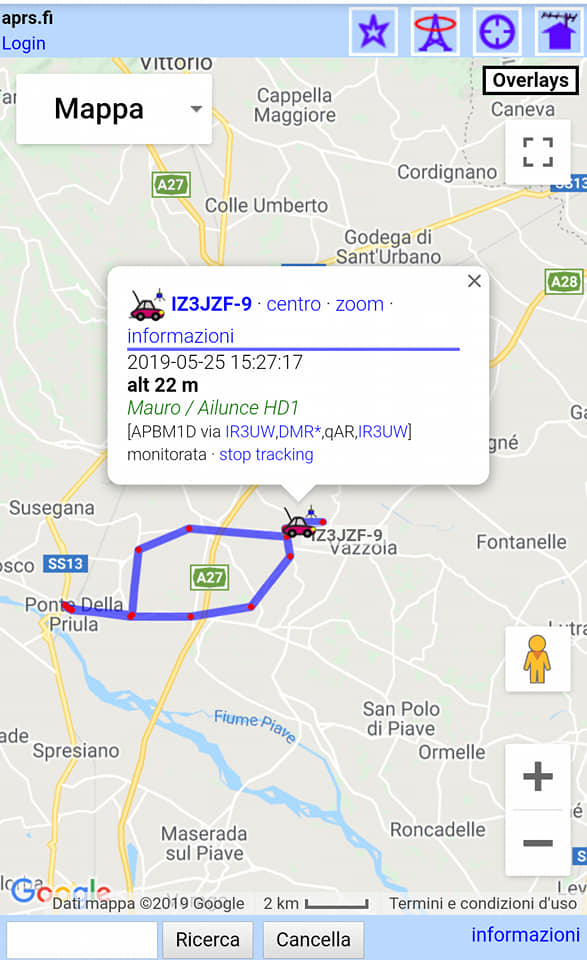 9. Works well when connecting a MMDVM DMR Hotspot.
Got some feedbacks said no problem when connect to a MMDVM hotspot. Got very good audio.
and if you also want to get a MMDVM hotspot, please contact us or order on our website.
https://www.ailunce.com/MMDVM-hotspot-digital-voice-modem-hotspot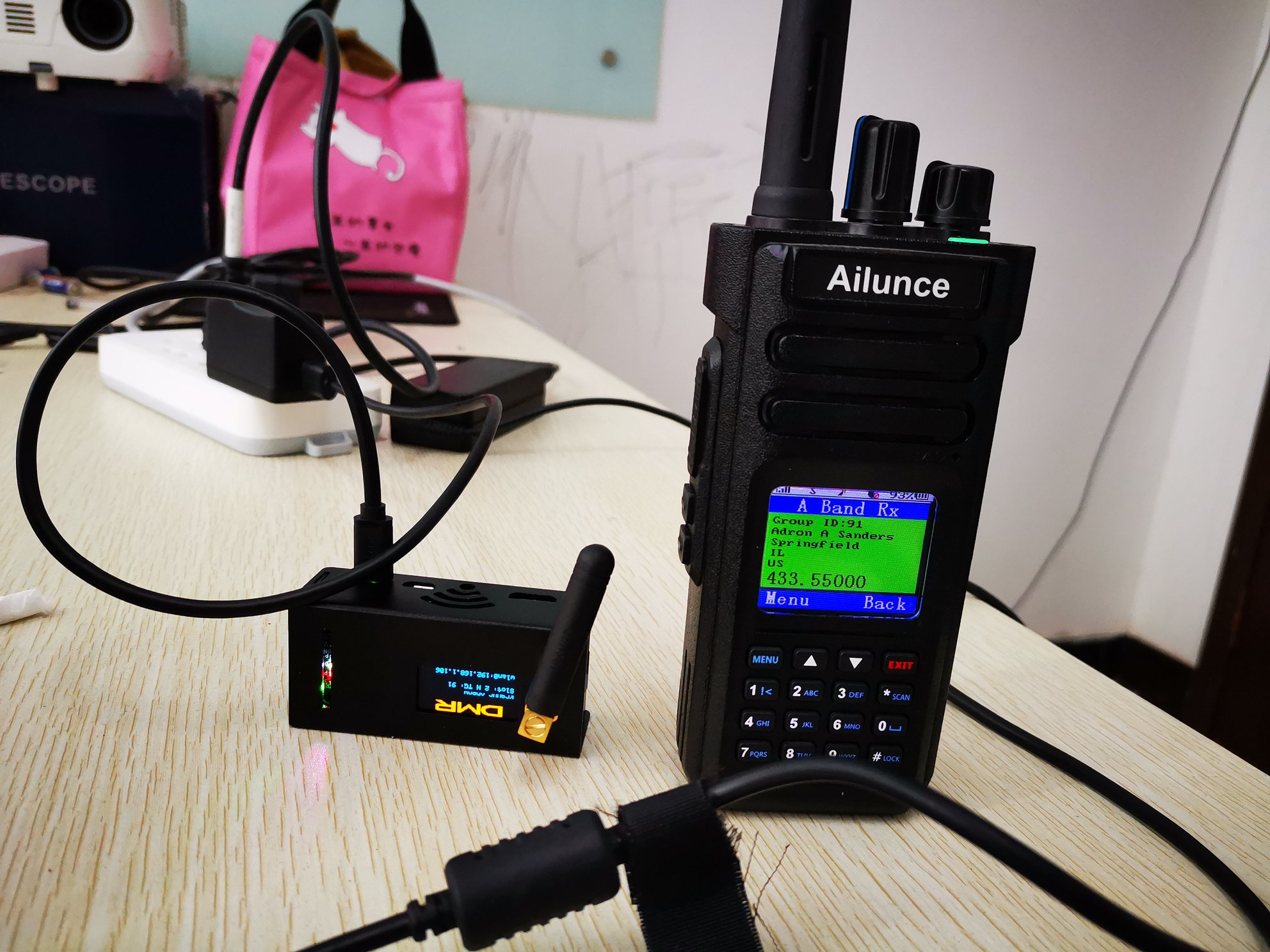 10. Customer Support

We provide online customer support on Facebook, Twitter, or chat online on Ailunce website.
You can also email to hams@ailunce.com, info@ailunce.com to ask any question about Ailunce HD1.
https://www.facebook.com/ailunce/
Resources Page: https://www.ailunce.com/ResourceCenter
The Ailunce HD1 is a decent radio for any amateur radio operator who wants Dual Band DMR capaility in a single handheld. Ailunce team are working to make it better and better.