We know HS1 Before, it is not with the battery. HS1Plus is HS1 updated version. The size is bigger than HS1, and the HS1Plus with built-in battery.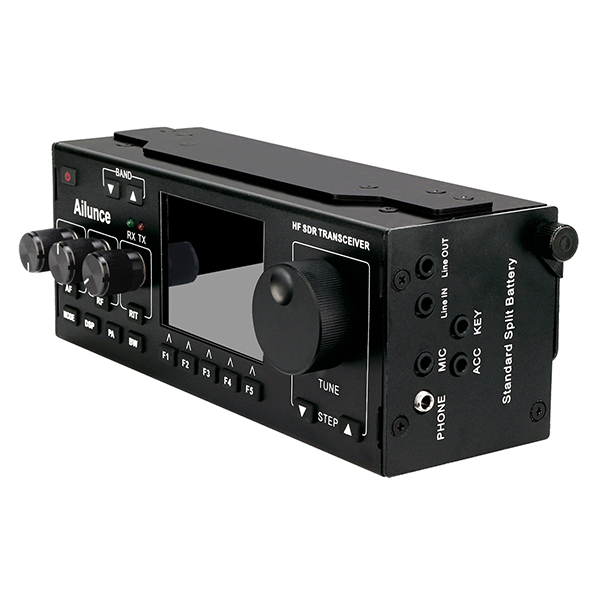 What's the advantages of the HS1Plus:
1. Portable,ultra-large capacity 3800mAh lithium polymer battery,Convenient for field use)
2. Support the whole machine charging and single battery charging
3. Support Type-C USB charging
4. Spectrum Dynamic Waterfall Display
5. Multiple Working Modes:Receive Mode, Transmit Mode, TUNE Mode, VFO Mode, SPLIT Mode
6. DSP Digital Signal Processing Noise Reduction
7. Automatic Notch Filter
8. Display board interface:Line output (J1), line input (J2), microphone /PTT (J3), speaker/mobile phone (J4)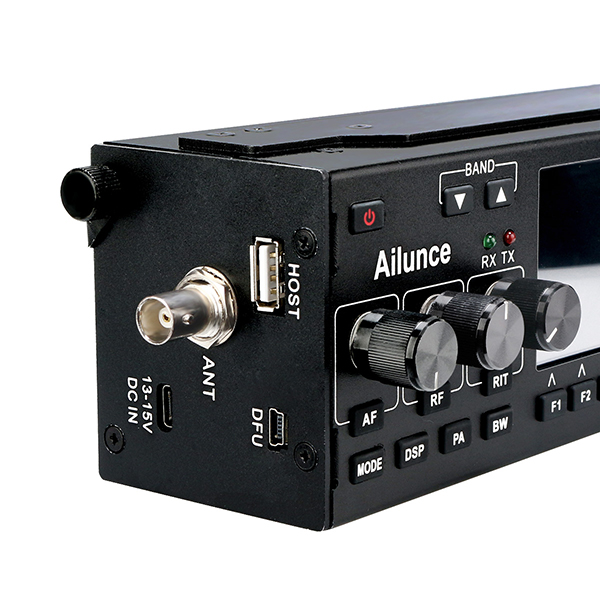 Main Feature:
1. Frequency Range:0.5MHz-30MHz
2. Battery Capacity:3800mAh Li-ion Battery
3. Operating Mode:SSB(J3E), CW, AM, FM, FREE-DV
4. TX Power:Maximum 15W
5. Minimum Frequency Step:1Hz
6. Operating Voltage:9-15V DC
7. Antenna Impedance:50Ω
8. Frequency Stability:±1.5PPM @ Power on 5 Minutes(Standard); ±0.5PPM if Optional TCXO Used
9. Package Size:243mm*198mm*87mm
10. Packed Weight: 1706g (Include battery and bracket )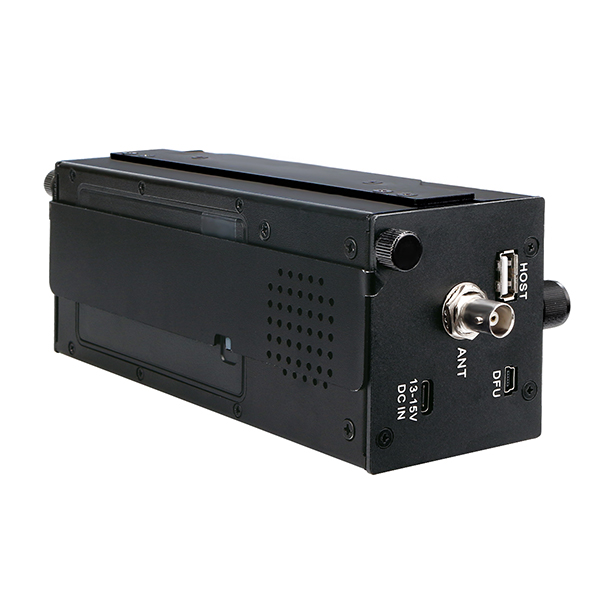 Technical parameters:
Frequency Range

RX:0.5MHz-30MHz

TX:0.5MHz-30MHz

Output Power

Maximum 15W

Receiving Sensitivity

Better than -95dBm

Operating Mode

SSB(J3E), CW, AM, FM, FREE-DV

Dimensions

208mm*81.09mm*73.2mm

Operating Voltage Range

DC 9-15V

Maximum Current

3.5A

Battery Capacity

3800mAh Lithium-polymer Battery

(DC11.1V)

Weight(Battery and Mounting Bracket Included)

919g

Transceiver comes with automatic key generator circuit, Can be connected to the use of automatic keys.
What will be included in the Package?
1 x HS1Plus HF SDR Transceiver
1 x Hand Microphone
1 x Mounting Bracket
1 x DC Power Cable
1 x Adapter
1 x 3800mAh Li-ion Battery
2 x Wrench
1 x Antenna Convertor
1 x User Manual
Learn more and buy the HS1Plus: https://www.ailunce.com/hs1-hf-sdr-ham-transceiver
If you have any problems, feel free to leave messages to us.