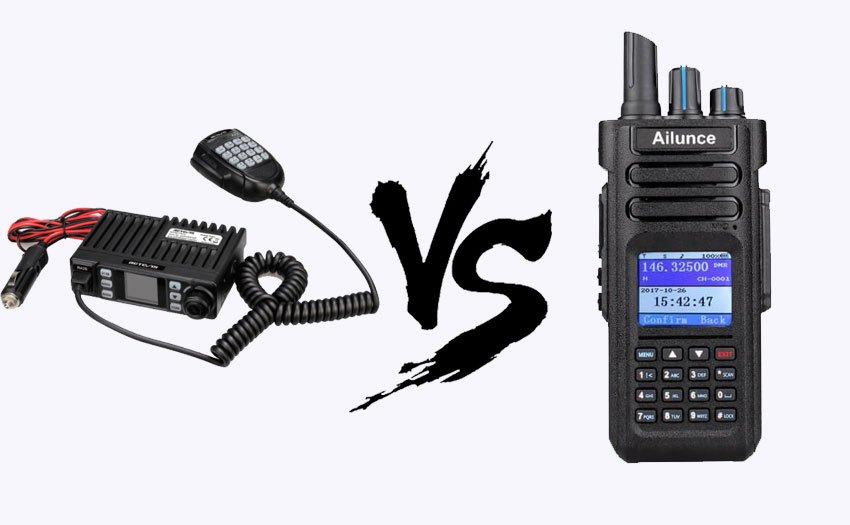 If you are a amateur radio enthusiast, you maybe know GMRS radio, and maybe daily use GMRS radio. On the contrary, if you only have GMRS radio, maybe dont know ham radio. Today, let us talk about the difference between GMRS and Ham Radio/ Amateur radio.
GMRS

Ham Radio

what is

The most common use of GMRS channels is for short-distance, two-way voice communications using hand-held radios, mobile radios and repeater systems.

The amateur services are for qualified persons of any age who are interested in radio technique solely with a personal aim and without pecuniary interest. These services present an opportunity for self-training, intercommunication, and technical investigations.

licensed or not

licensed

licensed

Allowed frequency

462-467Mhz

UHF420-450Mhz,VHF144-148Mhz

Get a lisence exam or not

Any individual in the United States who is at least 18 years of age and not a representative of a foreign government may apply for a GMRS license by completing the application form, either on paper or online through the FCC's Universal Licensing System. No exam is required.

Any ham radio/ amateur radio operator Operator class license classes are:




Current:





Technician




General




Amateur Extra





Grandfathered Operator Classes:





Novice




Technician Plus




Advanced

Communication range

GMRS is suitable for short distances only.

amateur radio can be used for long distances. You can also use it to communicate with someone from all the way across the world.

GMRS is only for two-way communication between immediate family members.

ham radio service is for general purpose and can be used to communicate with public safety services in case of any emergencies.
Unlike GMRS, as previously mentioned, ham radio is popular amongst the public because it is often used for radio contesting and radio propagation study by hobbyists.
---