As the number of DMR registered contacts grows. the hams play DMR radio more and more. We not only can communicate with other hams via simplex, repeaters. With the development of the hotspot, we can communicate more and more hams on the air. Different countries hams can communicate each other on the air well.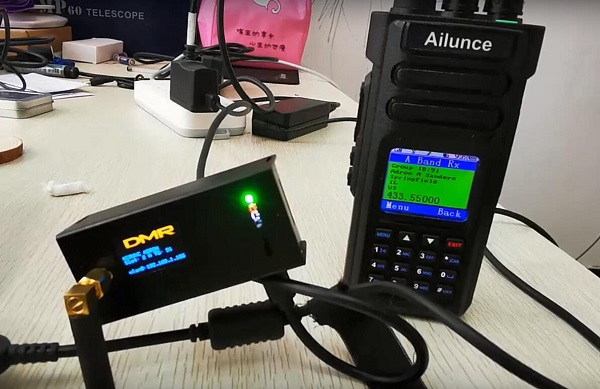 When we are standing by one a band, and hear a voice. We want to know who is on the other side of the radio. which country, states, citry, or his callsign,name etc. To meet hams need, more and more dmr radio in the market support to save lots of contacts. When there is a call, the radio can show the caller's information. So we can know the caller clearly when we receive the signal.
RT3S is a dual band dmr radio. It support to save upto 120,000 contacts. Here we need to know that, RT3S supports to record function or import 120,000 contacts. but you only choose one, RT3S can't support them at the same time. That's why there are two different editions. If your radio is RT3S GPS, your radio firmware must be P****, If you radio is non GPS, your radio firmware must be V****. If not, you need to upgrade your RT3S firmware first. more information, please refer to this blog. https://www.ailunce.com/blog/How-to-Upgrade-Retevis-RT3S-Firmware
How to import digital contacts into RT3S? H
ere I will show you the detailed steps.
Step 1: Download the digital contacts.
We can get into the ailunce website to download the RT3S csv contacts list. https://www.ailunce.com/ResourceCenter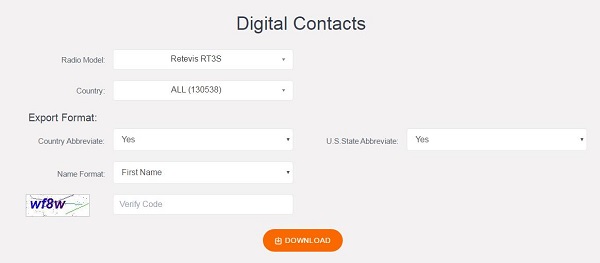 Selet the Retevis RT3S. you can flitter by Country. and we can select country abbreviate and US State Abbreviate, If we select abbreviate, it can reduce the file size. after all settings are ok, we can write the right verfy code and click the download.

Then we can get into another page, wait several seconds, after the server processed the data, You can click the download.

Note: The RT3S only support 120,000 contacts, now the total online contacts is more than 120,000. If you select all, after download you need to delete some contacts so that they are within 120,000. Otherwise you will can't import it into RT3S successfully.
Step 1: Connect the RT3S and Computer with RT3S programming cable. Then turn on the radio.
Step 2: After download the RT3S contacts file. Open the RT3S software. Click the "Program", then click the "Write Contacts"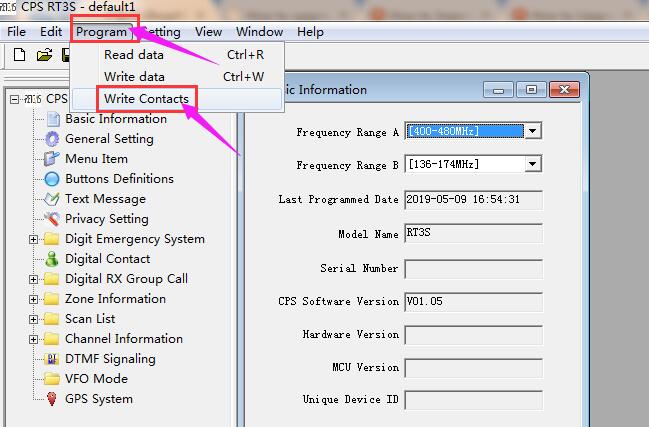 Step 3: Click the "Import". And select the contacts list we just download before.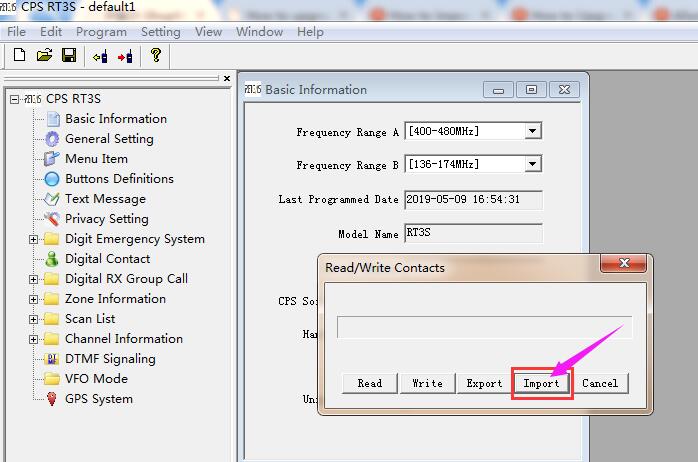 Step 4: Click the "Write", write the contacts to the RT3S.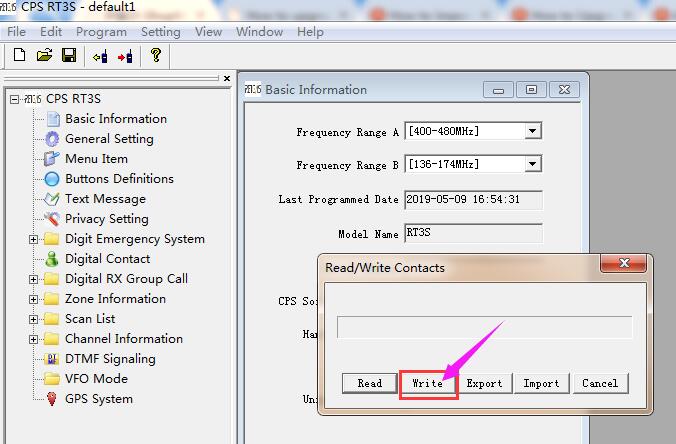 When write the contacts ok, there will be a prompt box. It means you have import the digital contacts to the RT3S successfully.
If you have any problems about it. Feel free to leave messages to us.