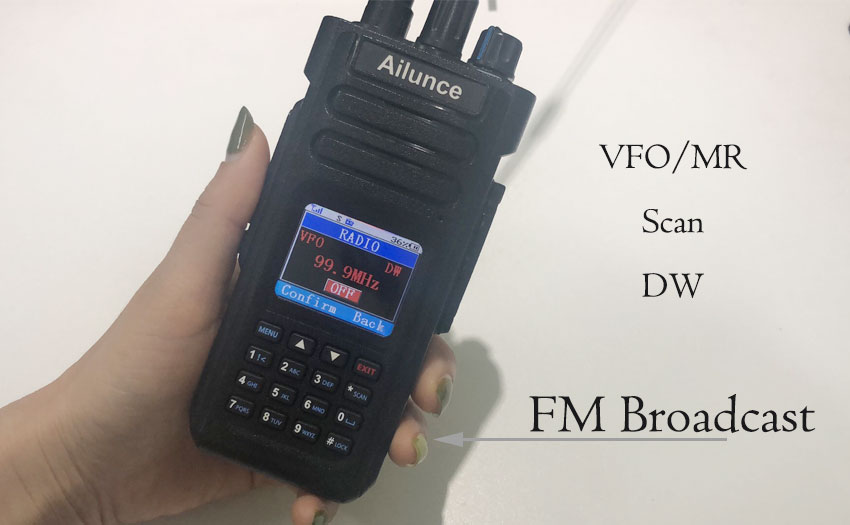 We all know that HD1 is an FPP radio. It allows us to program the radio via the radio keypad. Can we save my favorite FM broadcast channel via the radio keypad?
Yes!
This article we will show you how to operate the FB broadcast.
Turn on the FM broadcast.
Get into "Menu" -> "FM radio". then you can turn on the fm broadcast.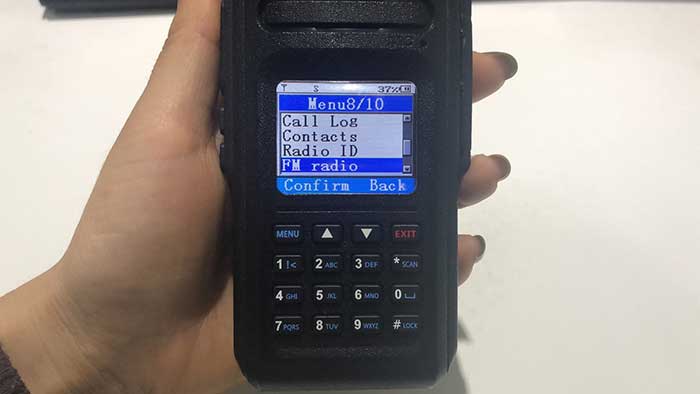 Save a FM broadcast channel.
When in FM broad cast, we can shot press "*Scan" key to start scan. It will stop when there is a signal, If you want to save the current frequency to a channel, please long press "*Scan" key. HD1 support to save 32 broadcast channels.
Switch VFO and Channel mode.
If you want to switch to channel mode, please long press "EXIT" key. It can make you FM broadcast between VFO mode and channel mode. The screen will show MR and the channel number. Short press "*Scan", you also can start channel scan.
How to turn on and off DW function?
DW mean dual wait, when you listening to FM radio, when there's a call comes, radio can automatically receive the signal and stop the FM radio. Once the communication signal finished, the radio will automatically switch to FM mode. This way, all calls will not be missed.
Short press "#Lock" key, you can turn on and off the DW function.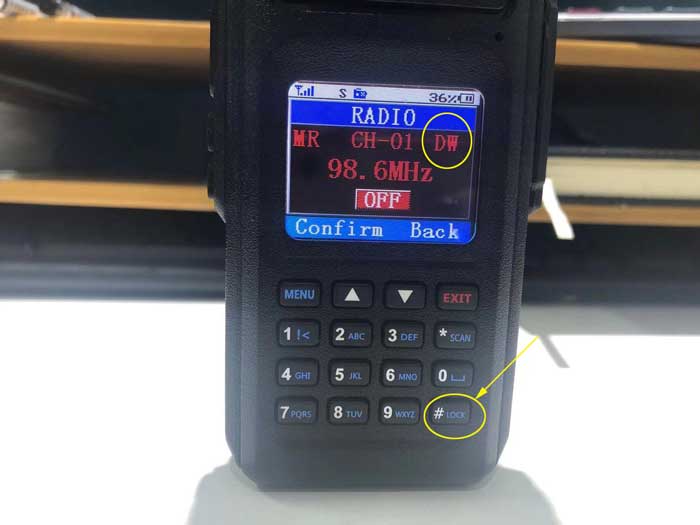 If you have any problems, please leave message.
---