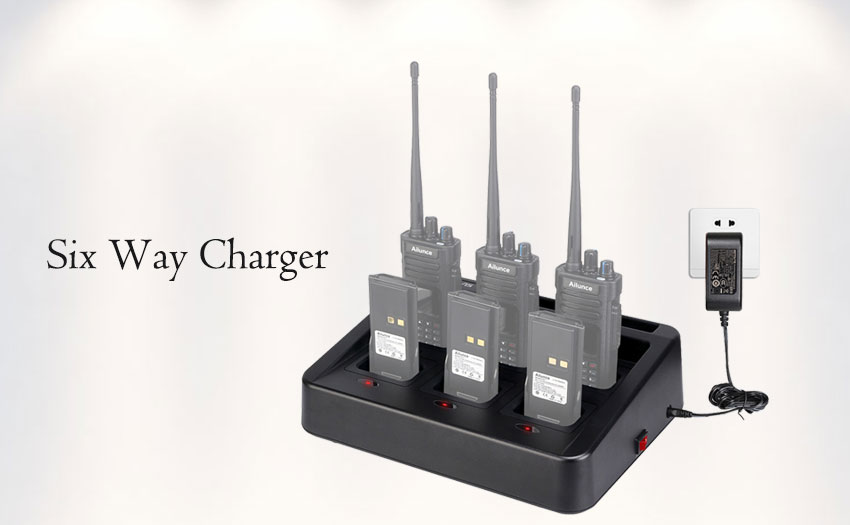 When we have many handheld radios, charging one by one can sometimes be a hassle. This time we may want to buy a mult-unit charger, it can allows us to charge several radios at the same time.
Retevis RTC29 is a six way charger, it allows you charge six radios or batteries at the same time.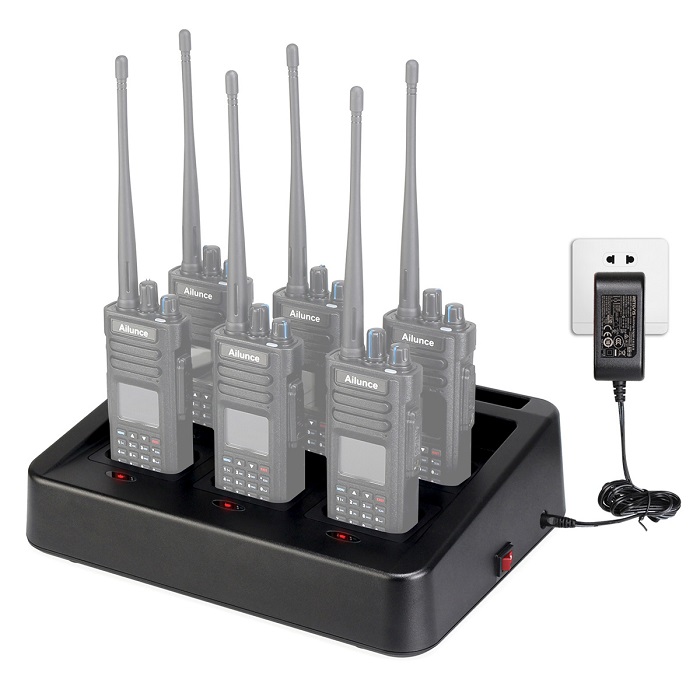 1.6-way radio charger supply power to six batteries or six radios simultaneously
2.Capable of controlling the charging process to ensure high efficiency
3.Safe and reliable, with multiple safety protection
4.The adapter plug is removable, AC 100V-240V power supply for international use
5.Application: for large-scale groups and labor-intensive activities (such as warehouse, property management, restaurants, supermarket and enterprise)
6.Compatible radios: Retevis RT29/ Ailunce HD1
7.Each seat is removable and is suitable for Retevis RT29/ Ailunce HD1 after replacement, but the seat cover needs to be purchased extra.
8.Each seat is removable, if there is man-made damage in the course of use, you can buy the seat separately and replace it by yourself.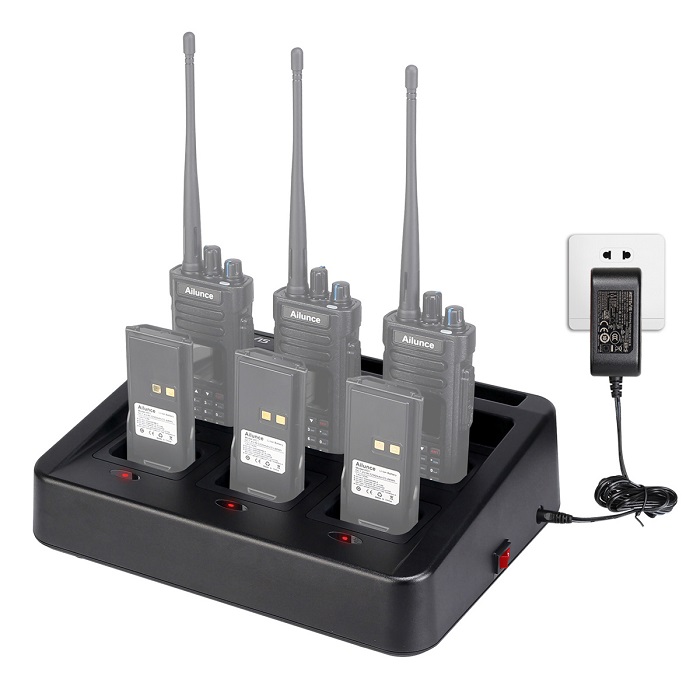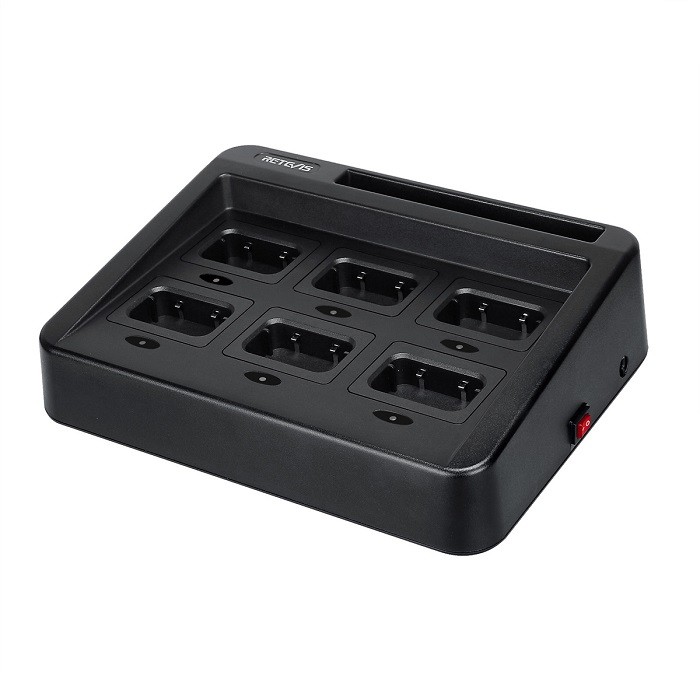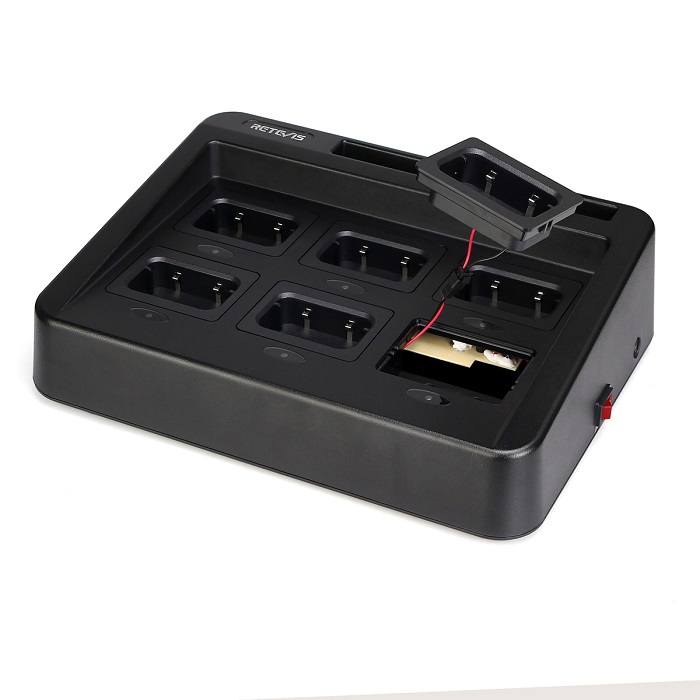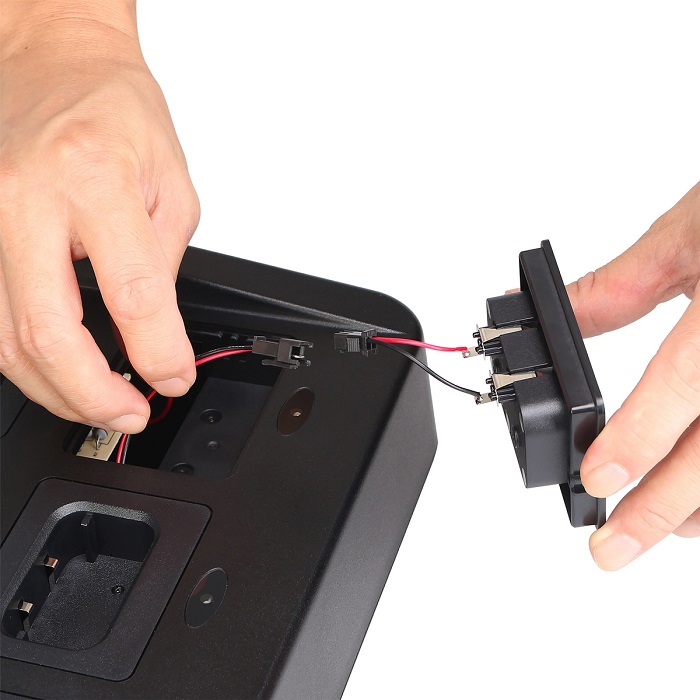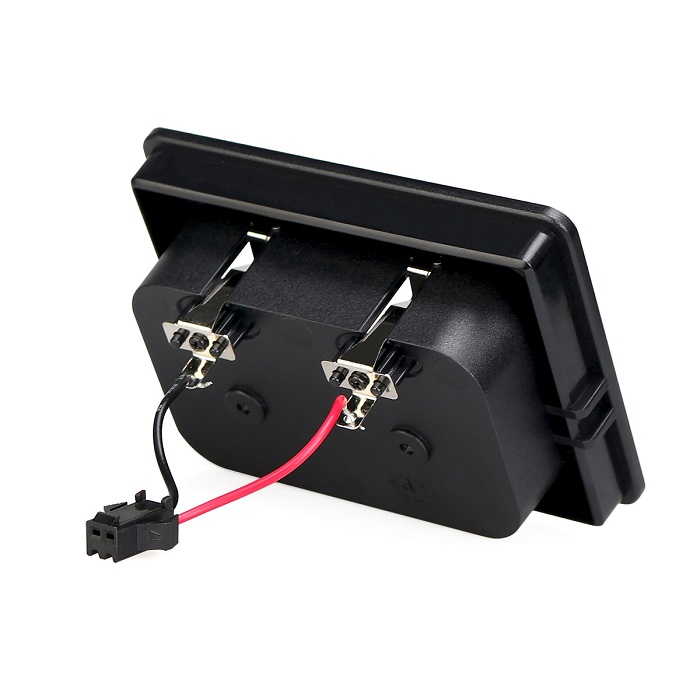 ---