RT84 is dual band dual mode DMR radio.
RT84 has lots of functions to meet most customers' need.
The full-color LCD display, Large color screen to display almost all the information you need to know. The RT84 keyboard layout is reasonable and the buttons have a good tactile feel. The most important point, RT84 is a very high cost-effective radio. The official price is only $86.99.

Does RT84 has special features?
Here I will show you some features of the RT84. Hope It can help you to learn more about the radio.
1. Dual band(VHF 136-174MHZ & UHF 400-480MHZ) and dual mode. so you can monitor two frequencies or two modes at the same time.
2. The high output power is 5W. there are two levels can be selected. 5w and 1w. when you use the hotspot, you can select the low power, it can save power and extend the standby time.
3. support to save up to 3000 channels. meets your requests. you can save any frequency you want to save.
4. SMS function and receive memory to record the call log and message log.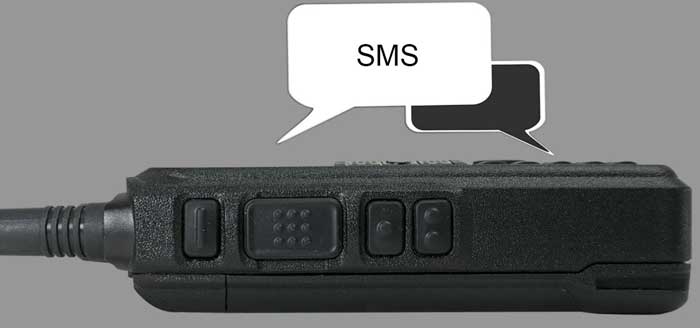 5. Digital encryption to encrypt your voice and make your conversation safer.
6. The alarm which is good for travel or emergency.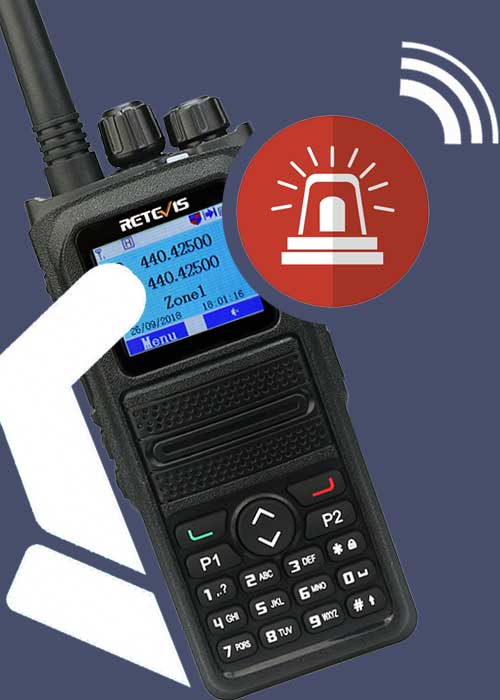 7. RT84 support VFO mode, you can input the frequency directly.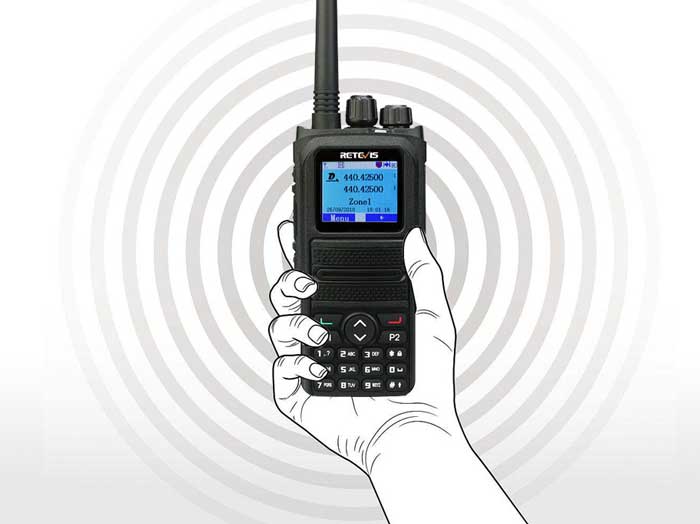 8. It can easily get into the repeater and the firmware and software update is lifetime free.
9. Record Function, when the environment is complex, you can open the recording function, you can listen to each other repeatedly call content.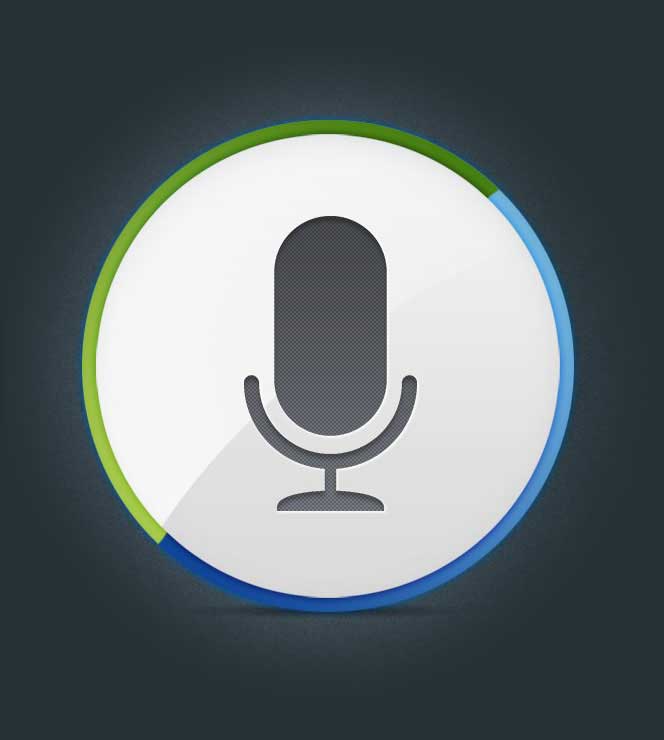 10. Straight double time slot (DCDM). Under the Direct Mode Operation, That can talk at a frequency of two groups, improved the frequency utilization, and also can avoid some signal interference.
11. VOX, TOT, Monitor, Squelch, keypad lock, Scanning, CTCSS/DCS, Wide/Narrow band, User defined side buttons, Talk around, Colour code, Repeater slot, Voice prompt etc. RT84 also includes all the basic functions.
Main technological specification
Frequency range

VHF 136-174MHZ & UHF 400-480MHZ

Memory Channel
3000
Operating Voltage
7.4V DC
Frequency Stability
±1.0ppm
Operating Temperature
-30℃~+60℃
Demission(HxWxD)
133*62*36mm
(No including the antenna)
Weight
About 300g(Include in battery and antenna)
Transmission

| | |
| --- | --- |
| Output power | High:5W Low:1W |
| Consumption | ≤0.18A |
| Output Consumption | Analog≤1.6A Digital≤0.9A |
| Modulation Distortion | <5% |
| FM modulation | 16K¢F3E@25KHz, /141K¢F3E@20KHz, 11K¢F3E@12.5KHz |
| Signal-to-noise(wide/narrow) | ≥45dB@25KHz ≥40dB@12.5KHz |
| Adjacent Channel | ≤-65dB ≤-60dB |
| Power Audio Response | +1 ~ -3dB |
| 4FSK digital modulation | 12.5KHz for data:7K60FXD, 12.5KHz for data and voice:7K60FXE |
| Antenna Port Spurious | 9KHz-1GHz: ≤-36dBm, 1GHz-12.75GHz: ≤-30dBm |
| Digital Protocol | ETSI-TS102 361-1,-2,-3 |
| Vocoder type | AMBE+2 TM |
Reception
| | |
| --- | --- |
| Analog receive sensitivity | -122dBm (12dB SINAD) |
| Signal imitation | ≥70dB |
| Digital receive sensitivity | -120dBm(BER≤5%) |
| Intermediation(Wide/narrow) | ≥62dB/≥58dB |
| Audio power | 1W |
| Adjacent channel selectivity | ≥65dB/≥60dB |
| Audio distortion | <10% |
| Receive Current | ≤380mA |
| Audio response | +1 ~ -3dB |
| PM noise | ≥45dB@25KHz /≥40dB @12.5KHz |
If you want to learn more and buy it, please click this link: https://www.retevis.com/rt84-dual-band-dmr-radio
Anything else? More features of Retevis RT84 transceiver? Feel free to dig and share it in your social Media if you find something more fun. If you have any problems with it, just feel free to leave the message to us.