The Retevis Amplifier RT91 is a power Amplifier that capacity of amplifying your HT's power to 30-40W.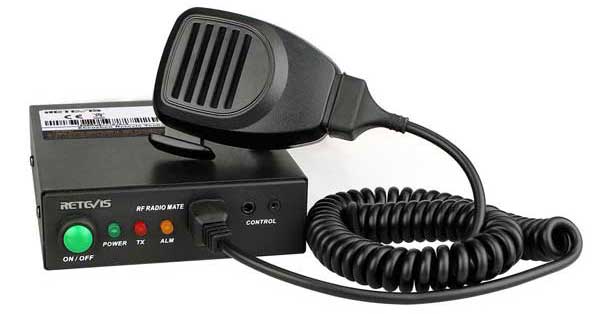 What are the features of this Amplifier?
1, Portable and lightweight
RT91 measures just 139x115x36mm and weigh just 700g making it the perfect companion for field operation without adding a lot of weight.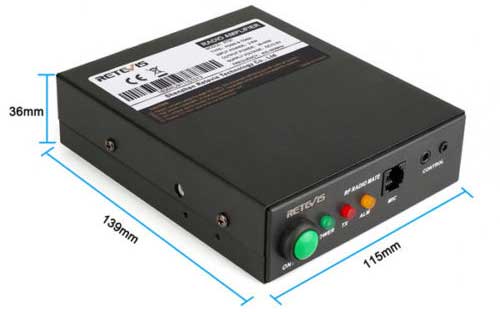 2, Cleaner Output signal
Harmonic filters on the input allow the amplifier to transmit a cleaner output signal. It will transmit a cleaner, purer signal from your handheld radio
3, Support the Handheld Radio. Amplifier RT91 will also work with any handheld radio that outputs 2W–6W. Please check the frequency range before buying this Amplifier, if your radio with the UHF range, please choose UHF. Otherwise, choose the VHF.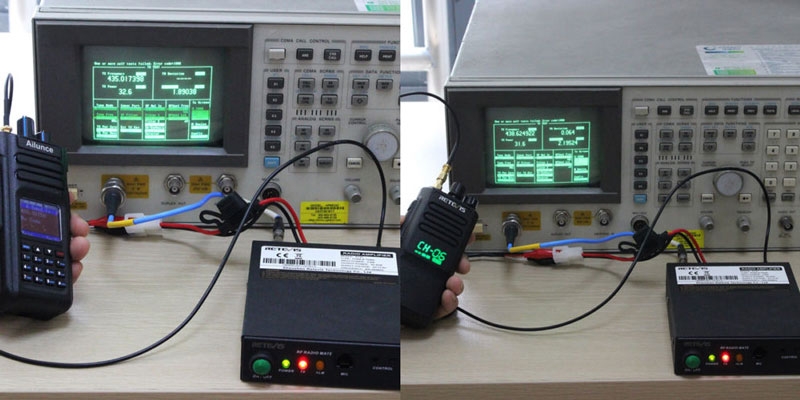 4, Supported Amplification Modes
This Amplifier RT91 operates from 136-174 MHz or 400-480 MHZ, can be used for analog FM, DMR, P25 Phase 1, C4FM (System Fusion), NXDN, IDAS, dPMR, and MPT1327 modes.
5, Built-In Loud-Speaker
When you connect your handheld radio with the radio control cable; the amplifier will use it's own loud 4W built-in speaker to broadcast the incoming audio.
The status indicator when using.

1. Power switch: Press and hold for 2 seconds to turn on / off.
2. Power Indicator light: the Indicator light is green when turning on the power.
3. TX: the Indicator light is red when transmitting.
4. ALM: when the power supply voltage is too high, the Indicator light is orange and will be issued a "Di-Di" sound.
5. The socket of Speaker Mic: plugged in microphone which compatible with your radio.(You can also use the radio directly to talk)
6. Control interface: connected to the audio amplifier line and PTT control cable which both compatible with your radio.(You can also use the radio directly to talk)
7. RF input interface: Connect with the walkie talkie antenna port
8. DC power supply: DC 13.8V (±15%)
9. RF output interface: Connect to an external antenna
Specification:
| | |
| --- | --- |
| Frequency range | UHF:400-480MHz,VHF: 136-174MHz |
| Power supply | DC 13.8V (±15%) |
| Input RF power | 2-6W (±10%) |
| Output RF power | 30-40W |
| Current | 4.0-5.5A |
| Size | 139x115x36mm |
| Net weight(Only Amplifier) | 693g |
Product review:
Lewis, with amateur radio licensed operator, made a video on youtube, It will help you learn more about the RT91.
Increase Your Two Way Radio's Power With The Retevis RT91! 30 Watt Amplifier!
Buy link: https://www.retevis.com/rt91-power-amplifier-for-handheld-transceiver

If you need any further assistance, please do not hesitate to leave messages.