Ailunce HD1 is a good radio for outside use.
Ailunce HD1 is a dual-band DMR radio. We love to take it when we go outside. because it is very easy to program by hand. We can operate almost all things only via the radio keypad. In addition, HD1 is IP67 waterproof and dustproof, when we in outside, we don't need to worry about the rain or other things. HD1 original battery capacity is 3200MAh, long standby time. All those features make HD1 is a very good choice when we go out.
Is there an IP67 speaker mic suit for the HD1?
Absolutely yes.
There are two versions of speaker mic for the HD1. H103M and H103ML. Both High qualities louder speaker and microphone units provide clear audio communication. Ergonomics design, feel more comfortable. Sturdy plastic 360 rotating clip.
H103M is real IP67 speaker mic.
You can safely use it outdoors. In order to make it achieve the IP67 waterproof rate, there is no earpiece jack.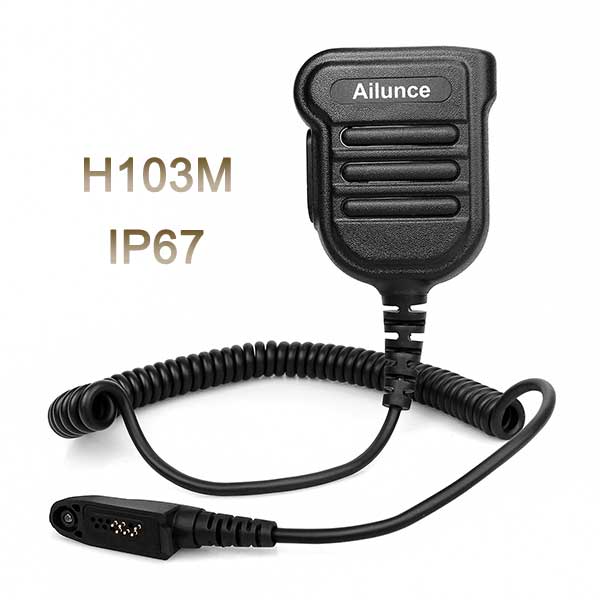 H103ML is IP55 speaker mic.
Even though it is not waterproof as the H103M, but it adds an earpiece jack.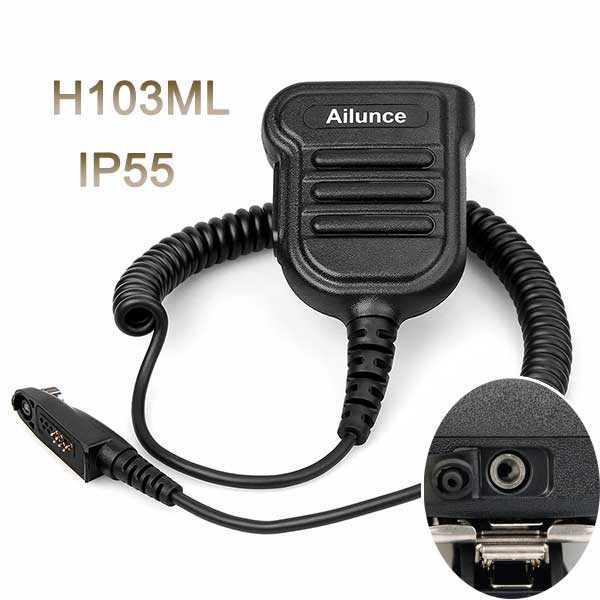 You can choose as your use habits. http://www.ailunce.com/hd1-speaker-mic
If you need any further assistance, please do not hesitate to leave messages to us.
---