The RT80 is a DMR handheld walkie-talkie designed on the basis of Time Division Multiple Access (TDMA) technology. It supports three modes: digital, analog and digital-analog hybrid, and is compatible with existing conventional analog and DMR-based walkie-talkies. Except It's functions, the samll size, suitable for single-handed operation, easy to carry, ABS shell can protect the product good fall.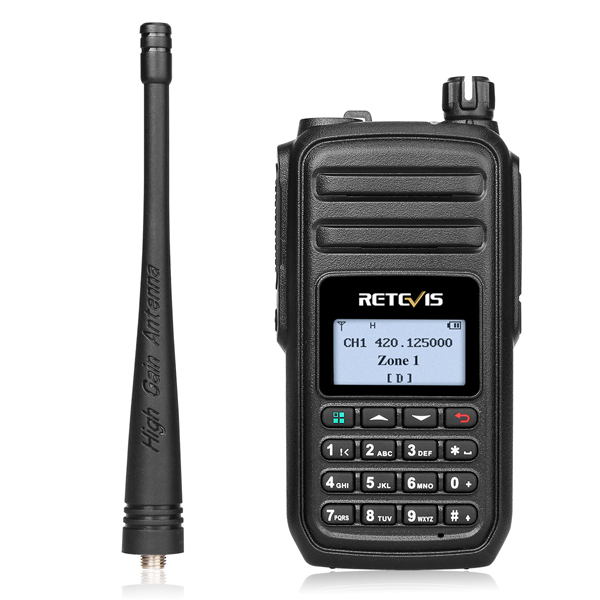 Retevis RT80 Special feature:
1. Support mixed digital-analog reception, digital-analog hybrid scanning
You can set the channel type to mixed mode by software or keyboard operation, that is, a channel (frequency) can receive both digital signals and analog signals (which signal is sent first and which type of signal the current transceiver receives)
2. TDMA dual-slot technology
We know, in simplex mode, the time slot is not worked, no matter what slot we select, it is doesn't matter for communication. In repeater mode, we must select the same slot, then you can communicate with each other. It just like increase the frequency utilization.
You can listen to colorful news and entertainment programs in your spare time.
4. Rich keyboard operation function
1) Through the keyboard operation, set the options of the side buttons;
2) manually modify the walkie-talkie ID;
3) Manually increase the contact (single call, group call, all call)
You can import or export the contact list via software, fill in the contacts in the exported EXCEL template, call type, ID is good, import to the software, write frequency to walkie talkie. (Note: Only less than 999 contacts can be imported, when more than 999, the software will be promot error.)
Can be defined by the side of the key, open the screen upside down, the screen can be rotated 180 °, when the radio hung in the shoulder position, you can easily observe the screen dynamics.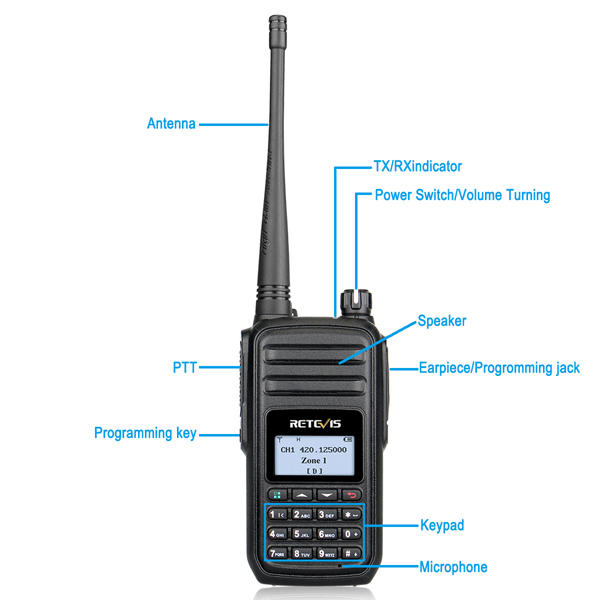 Retevis RT80

Main Feature:
DCDM(dual capacity direct mode)

999 Channels

999 Contacts

16 zone

FM Radio

Mixed receive (digital or analog)

Private call/Group call/All call

Encryption function

Remote kill/stun/activate

Message

DTMF, PTT ID

VOX function

Scan function

Emergency

LCD Reverse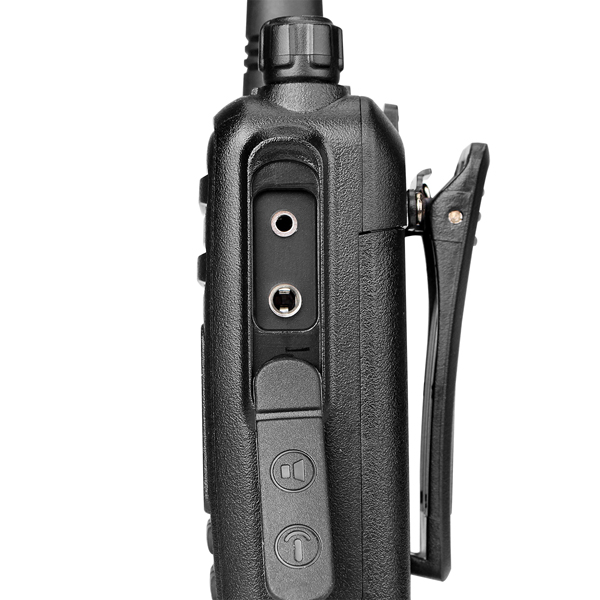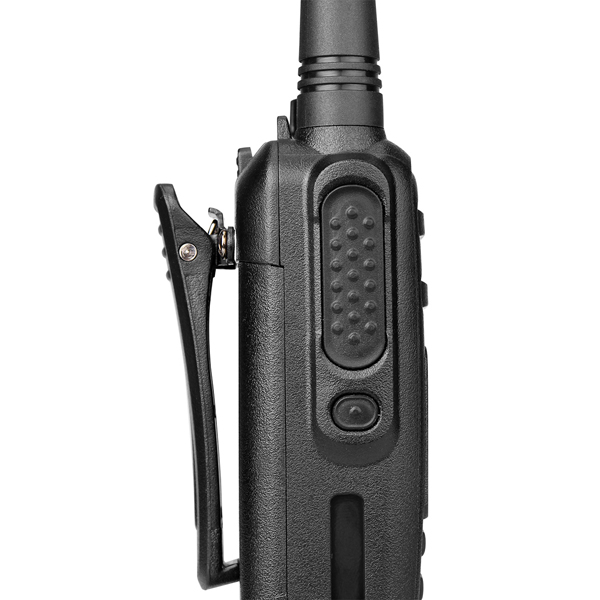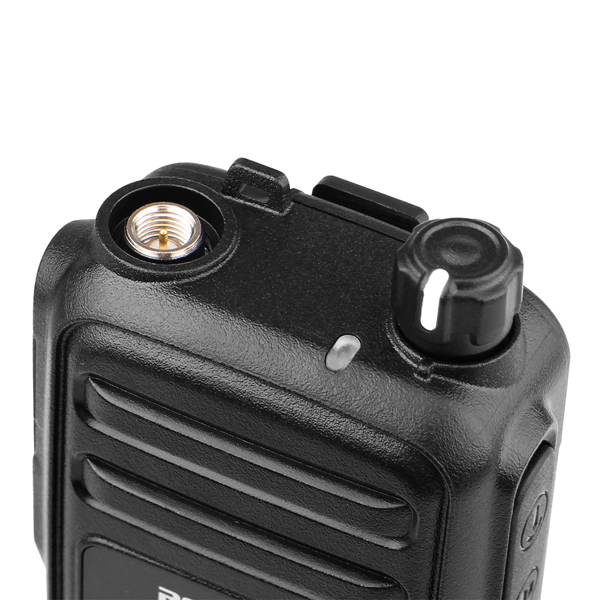 Retevis RT80

Specification:
General

Model

RT80

Frequency range

400-480MHz

Channel

999 Channels

Channel Spacing

12.5/25KHz

Operating Voltage

7.4V

Standard battery

Li-ion 1500mAh

Battery average working hours
(5-5-90 working cycle)

11/12(h)

Frequency stability

±2.5 PPM

Operating Temperature

-10~55℃

Antenna Impedance

50 ohm

Dimension(H x W x D)
(Without antenna)

105x53x29.5mm

Weight(with antenna)

217g

Transmit

Output Power

≤5W

Modulation(analog)

11KΦF3E-12.5KHz;
16KΦF3E-25KHz

Modulation (digital)

12.5KHz (data +voice):7K60FXW;
12.5KHz(data only):7K60FXD

Spurious emission

-36dBm<1GHz;
-30dBm>1GHz

SNR

40dB-12.5KHz;
45dB-25KHz

Audio distortion

≤5%

Modulation limit

±2.5-12.5KHz;
±5.0-25KHz

Audio response
(300-3000HZ)

±3dB

Digital vocoder type

AMBE++

Digital protocol

ETSI-TS102 361-1,-2

Receiver

Sensitivity (analog)

≤0.3/0.22 μV(12dB SINAD)

Sensitivity (digital)

≤0.3 μV/BER 5%

ACS

≥65dB

Inter modulation

≥65dB

Spurious response rejection

≥65dB

S/R

40dB-12.5KHz;
45dB-25KHz

Audio output power

≥750mW

Audio distortion

≤5%

Audio frequency response

±3dB

Conducted spurious emission

≤-57dBm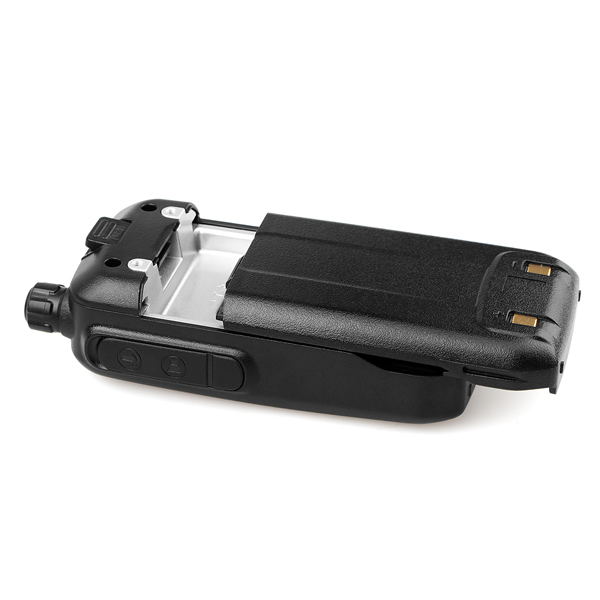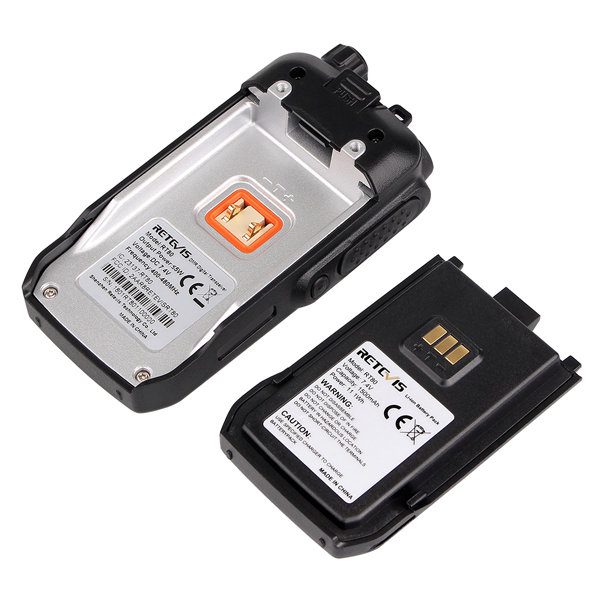 Package List:
1 x RT80 DMR Radio

1 x Antenna

1 x Li-ion Battery

1 x Charger

1 x Adapter

1 x Belt Clip

1 x Sling

1 x User's Manual