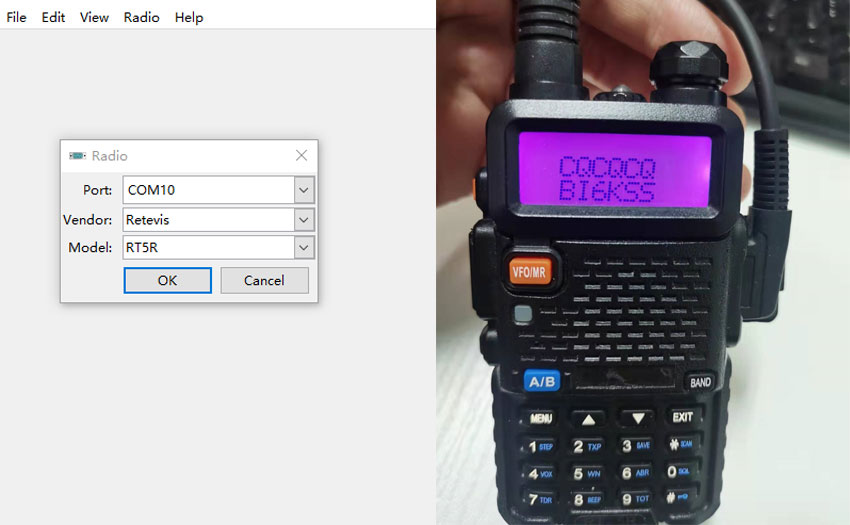 CHIRP is a free, open-source tool for programming your amateur radio. It supports a large number of manufacturers and models, as well as provides a way to interface with multiple data sources and formats. and now there are many Retevis radios support program by Chirp.
Retevis
H777

H777 (FRS) (use Retevis H777 Plus)

H777 Plus

RB17/RB17A/RB17V

RB18

RB26

RB27/RB27B/RB27V

RB617

RB618

RB627B

RB75

RB85

RT1

RT5 with 2 power levels

RT5 with 3 power levels

RT5R, RT5RV

RT6

RT16

RT21

RT22

RT22 (FRS)

RT22S

RT23

RT24

RT26

RT622

RT68

RT668

RT76

RT76P

RT85

RT87

RT95

RT95 VOX

RT98 (VHF, UHF, FreeNet and PMR models)

RT9000D_136-174/220-260/400-490/66-88

Today this article will tell us how to change the poweron logo by Chirp for Retevis RT5R.

1. Download the Chirp software version depending on your computer system.

2. Open Chirp a

pplication. the first thing need to download from your radio. Choose the Vendor " Retevis", and model "RT5R". There is a instruction window.

when the software begin to cloning from the radio, at the same time, the radio led light is flashing red.

3. Setting--Other settings--Power On message 1/2. Here only can enter 7 chars. If choose Message, it will show the message you set in the software.
---