Ailunce HD1 support to add contacts via radio keypad
Ailunce HD1 is a dual-band DMR radio. For DMR mode, the contact is necessary to communicate. Ailunce HD1 has two parts of contacts, priority contacts and address book contacts. Except the number is different,(priority can save 1000 contacts, the address book can save 100000 contacts.) priority contacts support edit on the radio keypad. When in the outside or there is no a pc by hand. It is very convenient.

This article we will show how to add, edit, delete the contacts on the radio directly.

How to add the contacts?
Turn on the radio and get into Menu.
MENU -> Contacts -> Contacts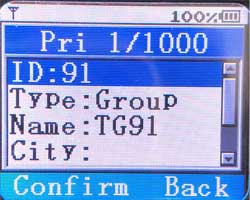 Here we can edit all the information on the contacts. ID, Type, Name, City, Province, Country. We can press the up or down key to switch ID to Country. Scroll the channel number to select the contact 1, contact 2, until contact 1000.
Now we can see the Type. We know that in DMR mode, there are three contact types. All call, Group call, Private call. Many radios only support to add the private call on the radio directly. HD1 support to add all types. Get into Type, press up or down key to select the right type we want to save.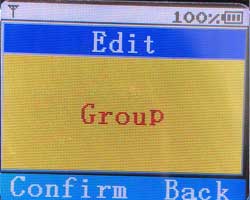 If you want to edit the next contact, you can turn the channel knob.
After all the information has edited, this contact can be used when we edit the channel information.
How to revise the contact information?
If we want to revise any information about the contact. Same method. If we want to delete one contact, we can empty the contact information, or we can edit a new one to cover the current one.
If you need any further assistance, please do not hesitate to leave message.