Ailunce HD1 is dual band DMR radio. You can operate almost all the settings on the radio keypad. Can we define the HD1 side keys without the computer? Yes.

How to set side key function?
Turn on the radio, get into the menu.

Menu -> Main Set -> Key Define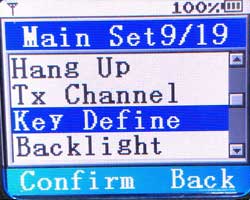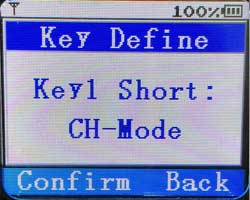 Now we get into the key define page. Short press *scan key, we can switch key1 short, key1 long, key2 short, key2 long. after we select the operation method, we can select the function now. Press up or down key we can switch between different functions.
We can set the power switch, scan, radio, wake up, repeater, vox, monitor, 1750hz, zone plus, zone minus, promiscuous, time slot, Manual dial, CH-mode, etc.

If you need any further assistance, please do not hesitate to leave messages.
---