Retevis has many waterproof walkie talkies. We have make a simple test in this video.
Ailunce HD1 IP67 GPS UHF/VHF DMR Radio. Almost all the operations can be programmed by its keypad, 32 radio IDs.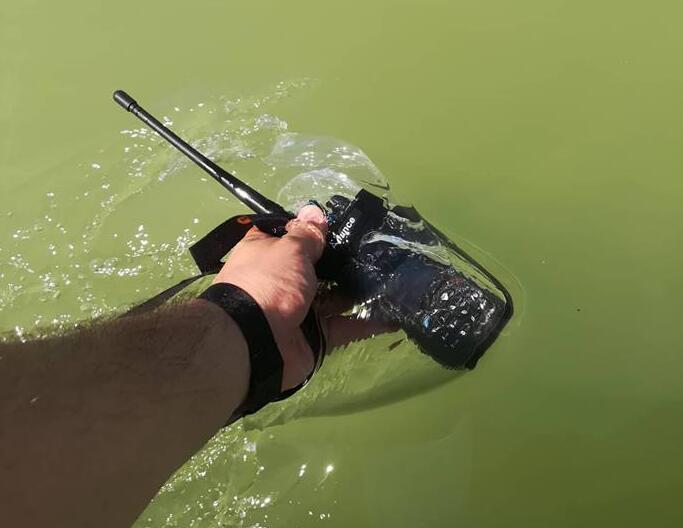 Retevis RT82 IP67 GPS UHF/VHF DMR Radio. Up to 3000 channel and 10000 contacts list, 3000 channel meet the needs of enthusiast, flexible use.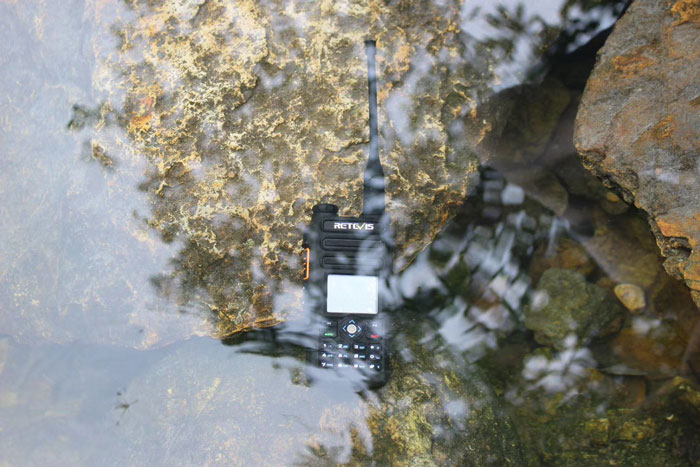 Retevis RT55 IP67 Marine Radio. Life Saving Floating Handheld VHF, All USA/Internation/Canadian Marine Channels.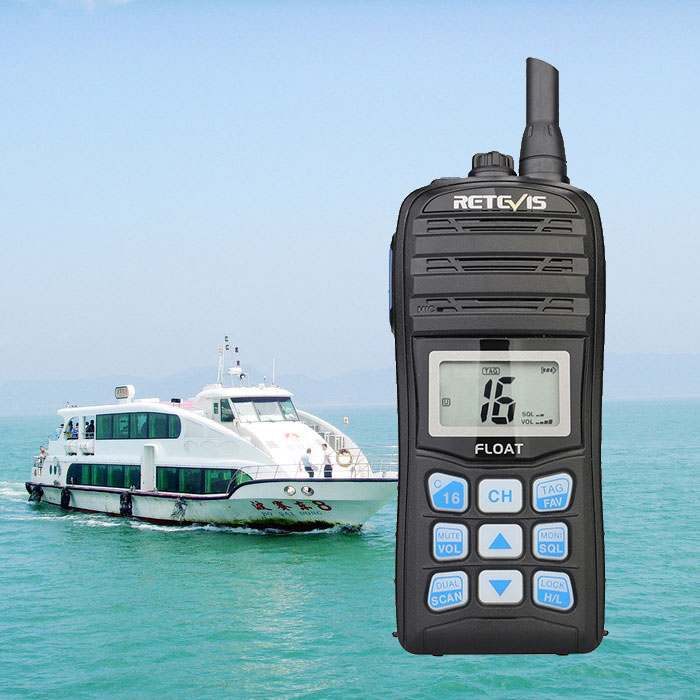 Retevis RT47/RT647 IP67 License Free Radio. Resistance to fall and durability, 3Portable and easy to operate.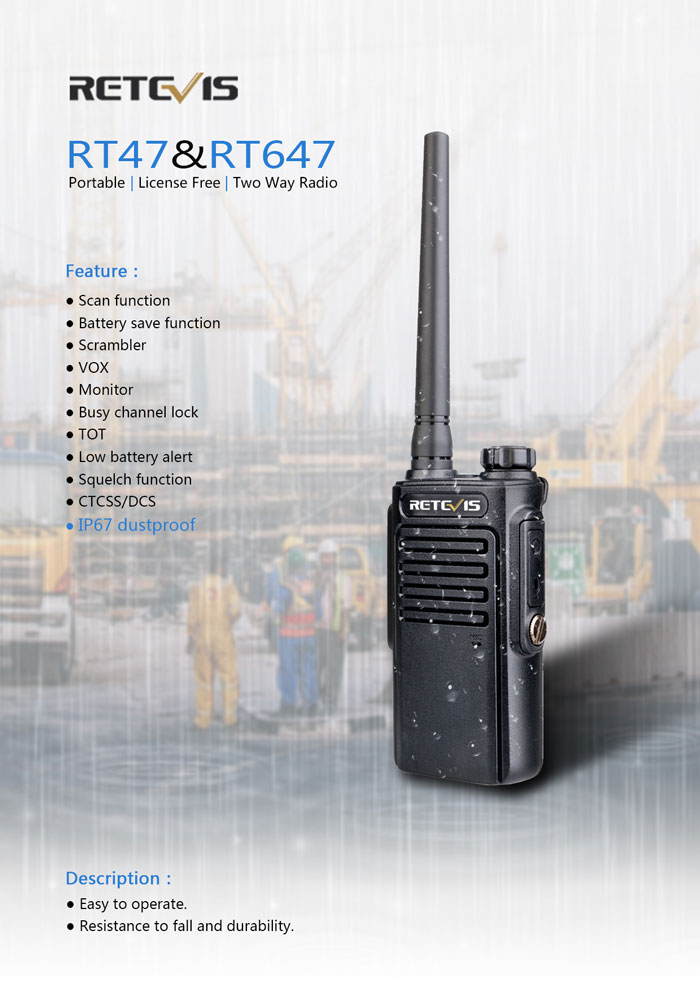 Retevis RT48/RT648 IP67 License-free Radio. The Scrambler to ensure the communication confidentiality, Side button for custom function.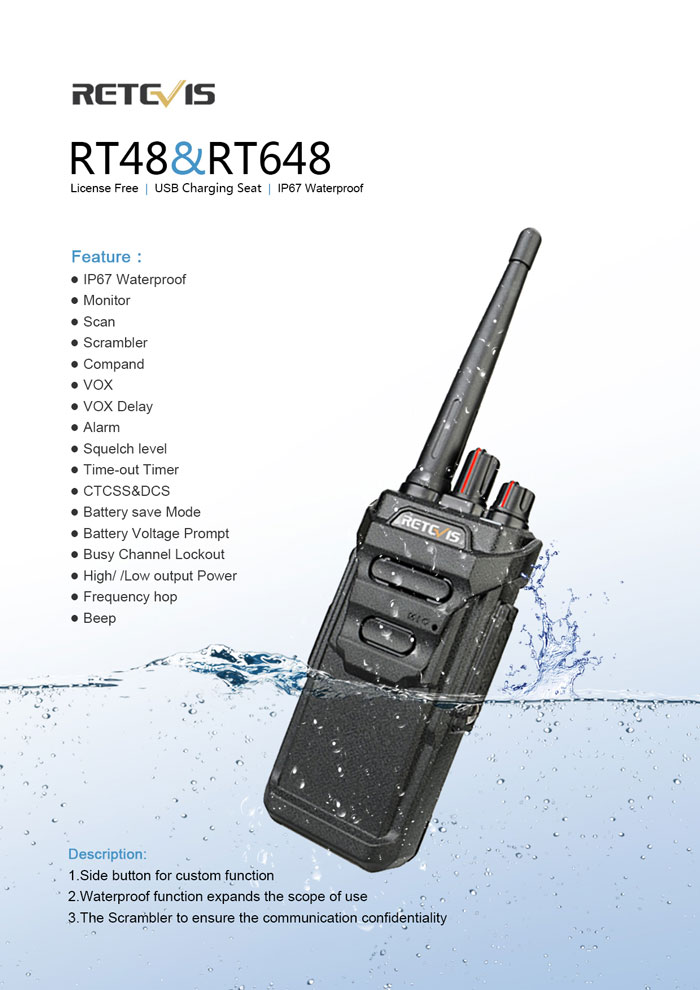 Retevis RT83 GPS 10W IP67 DMR Radio. Digital and analogue mode,GPS function, 1024channels/64zone(max 16 channels Per Zone).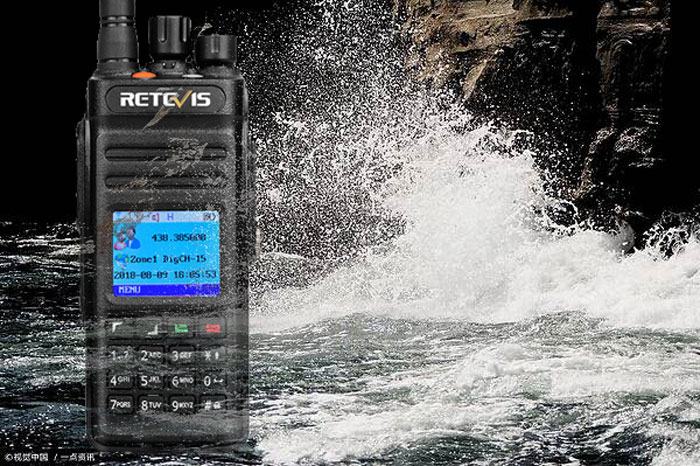 Retevis RT50 10W IP67 Dual DMR Radio. Using TDMA technology, designed with Tier II, AMBE++ vocoder.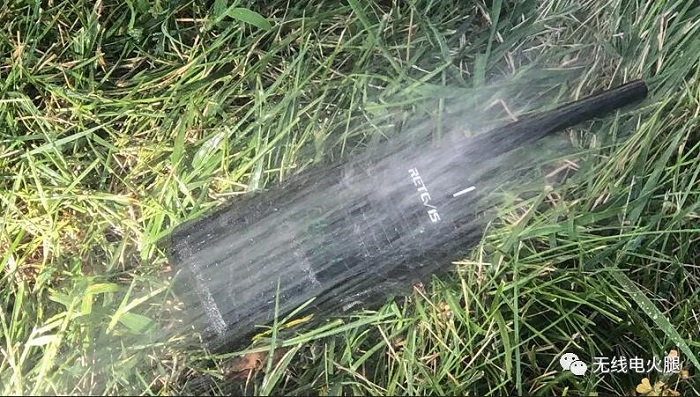 Retevis RT81 IP67 10W DMR Radio. 2 regions, select 32 channel, total 10W power.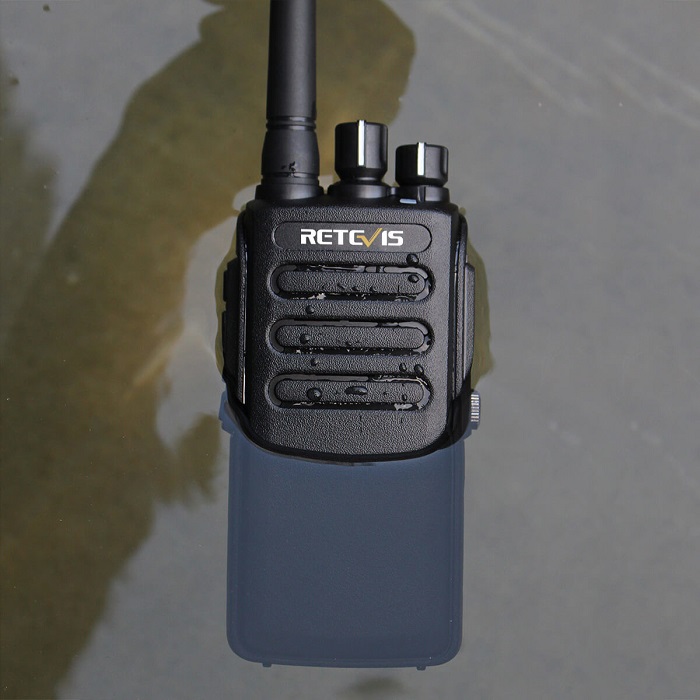 Retevis RT87 IP67 Dual Band Amateur Radio. No worried about the wet environment, RT87 will keep connect with your friend.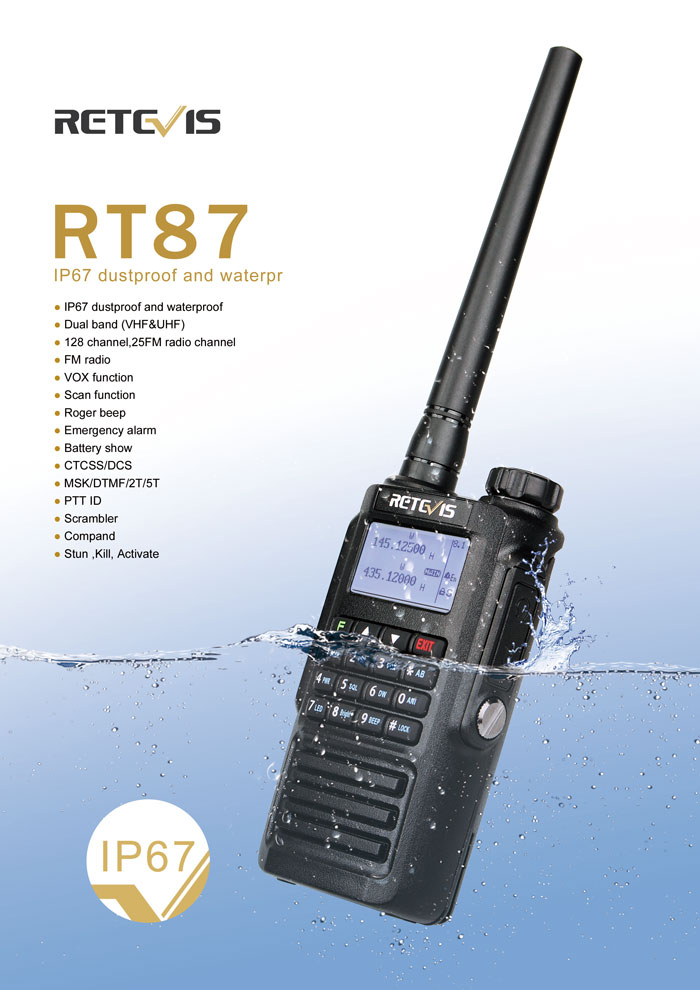 Retevis RT6 IP67 Anti-dust Dual-Band Radio. High power/mid/low(5W/3W/1W)selectable, Up to 128 memory channels.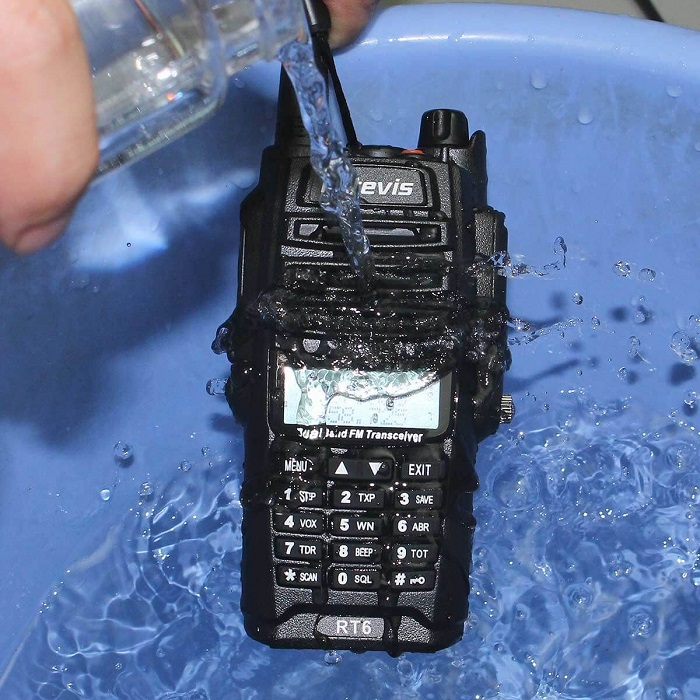 Retevis RT29 IP67 Long Range Handheld Radio. High-capacity battery, Long standby time, The Scrambler to ensure the communication confidentiality.