The wireless Bluetooth headset adopts a novel humanized design concept, with smart and exquisite products, complete functions and flexible operation, which allows you to adapt to different use environments anytime and anywhere.
EEK013 Bluetooth Earpiece Description
Bluetooth Headset connect to your Two way radio or your phone, you can according signal to switch devices which are you need to be used. and compatible with Standard Kenwood 2Pin Connector.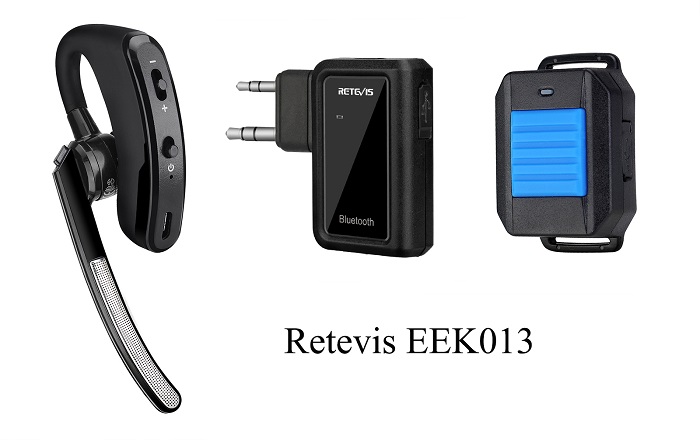 This wireless Bluetooth earpiece has been mic built-in compatible with android, IOS, laptop and car connectivity made using the high quality Chip, noise canceling wireless Bluetooth headset.
Easy to carry and operate, design with 360 degree adjustable EAR HOOKS to keep the earpiece in place.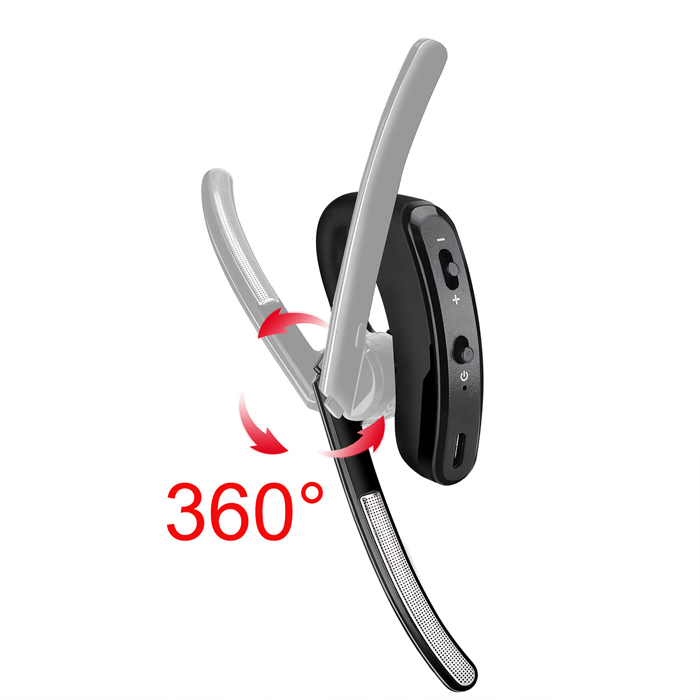 Bluetooth earpiece widely used in police, military, nightclubs, bars, paintball, security, restaurants, hotels, bouncer, warehouses, and noisy environments. Clear sound performance.
Wireless finger PTT connect with the Bluetooth Earpiece and walkie talkie, will Finger PTT hold in your Finger, steering wheel, handlebar or other easy to operate place. Make your conversation more safe and easy talk when you are driving.
EEK013 Bluetooth Earpiece Specification:
Bluetooth Headset
Support protocol: A2DP, AVRCP, HFP (V1.2), HSP (V1.2), SSP2
Net weight: 21 grams
The longest effective distance: 10 meters
Maximum charging time: 60 minutes
Maximum standby time: 11 days
The longest talk time: 8 hours
Working temperature: 0℃-40℃
Storage temperature :0℃-40℃
Battery specifications: Lithium ion polymer (90mAh/3.7V)
Wireless Adapter
Bluetooth version: Bluetooth V4.2 BLE
Transmission distance: 8-10 meters
Charging time: less than 1 hour
Standby time: more than 15 hours
Working temperature: -15℃-40℃
Storage temperature :-25℃-60℃
Battery specifications: Lithium ion polymer (130mA/3.7V)
Wireless PTT
Bluetooth version: BLE 5.0
Transmission distance: 6-8 meters
Charging time: less than 1 hour
Standby time: greater than 13 hours
Working temperature :-15℃-40℃
Storage temperature: -25℃-60℃
Battery specifications: Lithium ion polymer (90mA/3.7V)
LED status indication when working
Flashing mode indicates status
The red light is always on and the hand mark is sending
The green light is always on and the hand mark is receiving
The green light flashes every 1 second, disconnected state
The green light flashes every 2.5 seconds. Connection status
The red light flashes once every 10 seconds, prompting a low battery alarm
Package includes:
1x 2PIN Wireless Adapter (Standard Kenwood 2Pin Connector)
1x Bluetooth Headset
1x Wireless PTT