Retevis RT50 is a UHF DMR radio, compatible with digital and analogue mode, using TDMA technology, designed with Tier II, AMBE++ vocoder, compatible with Mototrbo protocol etc. Its exterior design is simple and generous. IP67 waterproof and dust-proof function allow you use them anywhere without worrying the surrounding environment.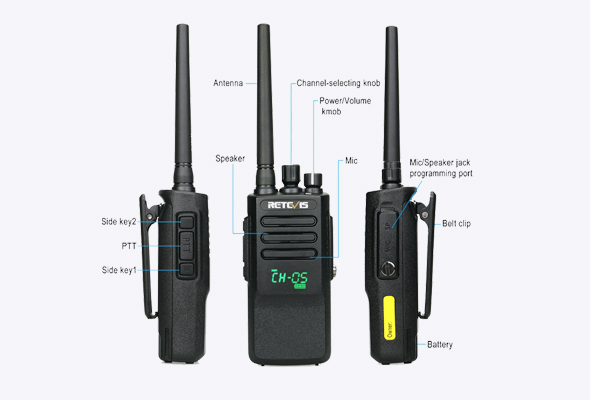 The biggest advantage is its digital tube character display function.
It allows users look the channel basic information via the digital tube. There is no LCD display, it will make the radio not easily broken and more save electricity.
Today, I will show more information about the RT50 so you can get to know it.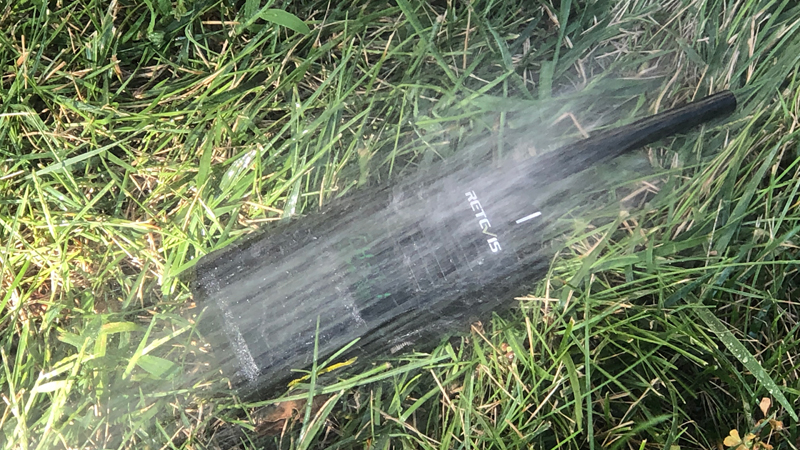 RT50 supports to save 2 zones, total 198 channel and 200 contacts.
RT50 Basic Function:
Password: If you set the password, next time you need write the right password before you can write or read the radio data. It can protect your radio data won't be changed unintentionally or maliciously. If you accidentally forget the password, please contact the seller.
Squelch: This is a very common function; you can select the squelch levels as the current surroundings environment.
Battery Save: Battery save mode
Digital Hang Up: Within the setting time, you can transmit as the received information when press PTT directly.
Backlight: The digital tube light time.
Roger: Transmit ends prompt voice.
Talk Permit Tone: There will be a sound when you press the PTT to transmit.
On Ground Alarm: We also call it Man down. It is a security alarm. When you turn on the function and your radio fall down, it will alarm automatically.
Private/Group/All call
DCDM: Turn on this function, it will make time slot work in direct mode.
2Tone/5Tone signaling operation
Remote Stun/Active(Only analog mode)
High/Low Power Selectable
Scambler
VOX
Scan
1750Hz
Side Key: RT50 has two side key, we can define the functions. Long press function and short press function.
SMS and One key all setting.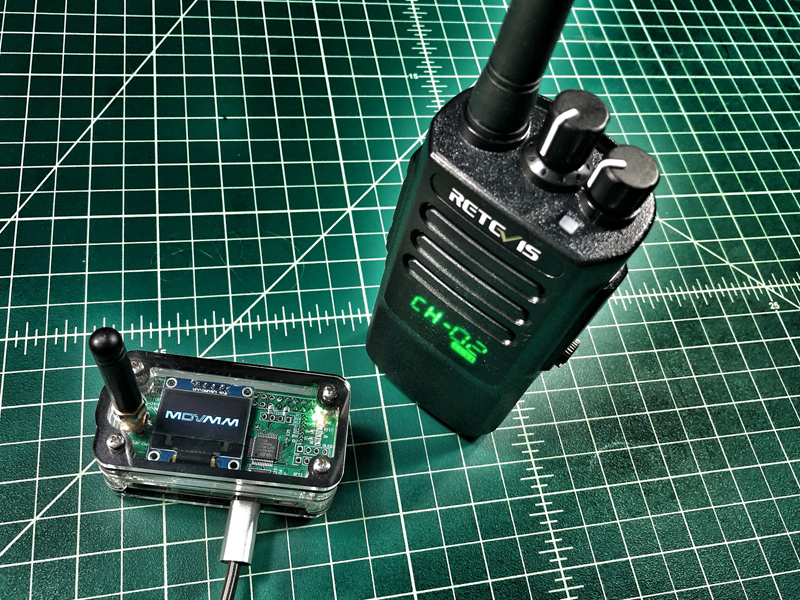 RT50 Specification:
Frequency range

400-470MHz

Channel

198

Operating Voltage

7.4V

Standard battery

2200mAh

Operating Temperature

-30℃- +60℃

Antenna Impedence

50Ω

Store temperdence

-40℃- +65℃

Dimensions (H x W x D) (Without antenna)

141x60x39mm

Weight(with battery and antenna)

290g

Receive

Analog sensibility

0.35uV/-116dbm(20db SINDA) 0.22uV/-120dbm(type)

Digital sensibility

0.3uV/-117.4dbm (BER5%)
0.22Uv/-110dbm (BER1%)

Channel spacing

12.5KHz

Frequency stability

±1.0ppm

Block

84db

Audio power

1W

Audio response

+1db- -3db

Rated audio distortion

≤3%

Transmitter

Frequency stability

±1.5ppm

Hum and noise

-40db@12.5KHz

Receive spurious radiation

<-36dbm@1GHZ
>-30dbm@1GHZ

Adjacent channel power

-60dbm@1GHZ

FM modulation mode

12.5KHz:11F0F3E

4FSK digital mode

12.5KHz(date only):7K60FXD
12.5KHz(date +voice):7K60FXE

Audio respone

+1db-3db

Modulation BER

≤3%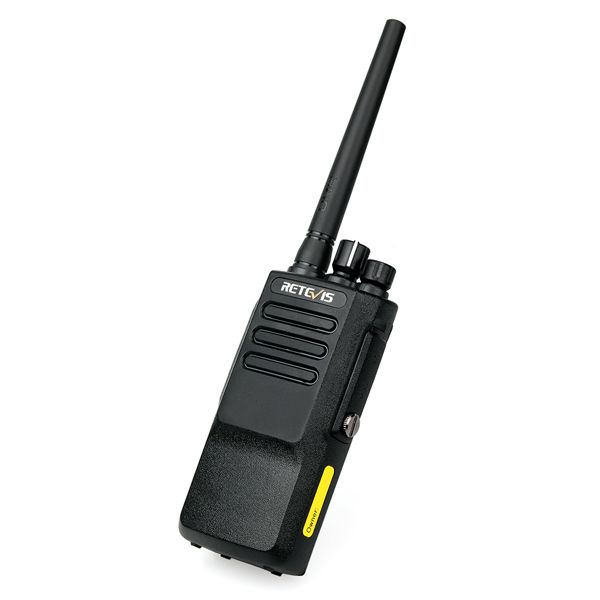 Package includes:

1 x RT50 two way radio

1 x Antenna

1 x Adapter

1 x Charger

1 x Belt Clip

1 x User Manual
If you want to buy the RT50, Please click the button: Retevis RT50