We often get some questions said he cant program his HD1 unfortunately. After we ask the details problem and tell the solution, they can program their radio successfully. Today I will give you some noitces when programming software.
1. Radio Software.
Now most two way radios can program the radio settings via computer software except the lisence free walkie talkies. And every radio has its own programming software. But here also some radios have a very simliar software, so if someone who keeps more radios, maybe use the incorrect software when programming. So before programming, please make sure download the specialized software for your radio.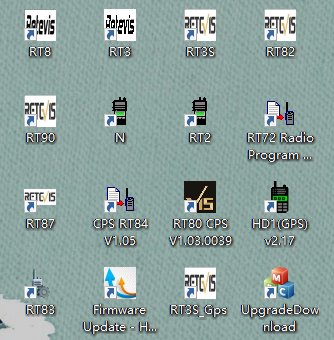 2. Programming USB cable
Like Ailunce HD1, it has its own specialized USB Cable, it is Moto type USB cable, but it can use on Retevis RT29. There have some other radios can use one same USB cable, like Retevis digital radio RT3,RT8,RT3S. They use the same cable 2-pin Kenwood cable.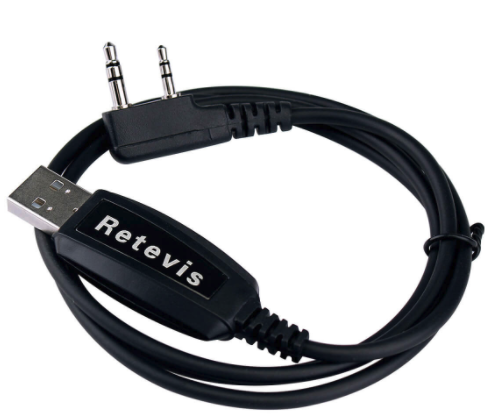 But there have another kind of Kenwood 2-pin USB cable, it is universal on Retevis RT5R,H777,RT21,RT24 and so on.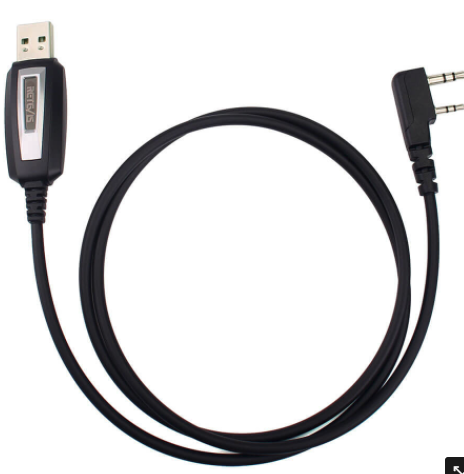 3. USB Driver
We all know that every USB cable need to be driven. Normally on Windows 10 system, when you plug the cable to your computer, it will install the USB Driver automatically. But on Windows 7 or 8 system, you need to install the USB Driver before program software. now most software dont support Linux or Mac system. Altough above USB cable both called Kenwood 2-pin cable, but they have different drivers. So please make sure install the correct USB Driver before you program software.
4. Read or Write.
After install the USB Driver, when cable connect to your computer, it will show a com port number in the device manager. and the com port number will be change automatically if you change another com port. Before begin read or write the radio, choose a correct com port, you can program software successfully, otherwise it will give you fail error.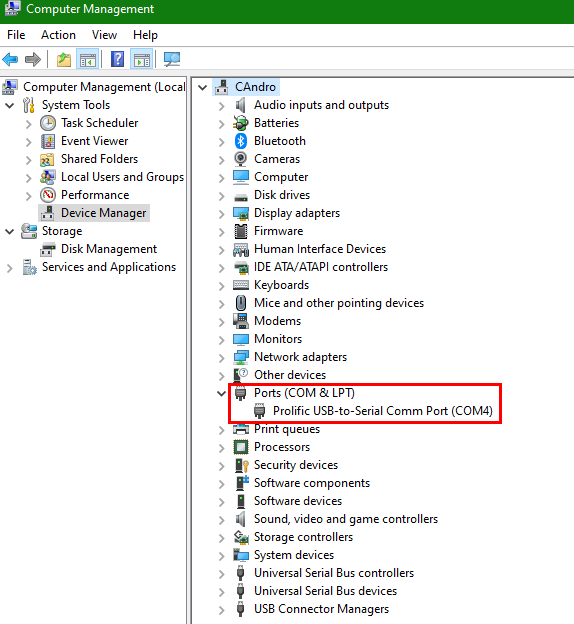 5. Radio Status when programming software or firmware.
When program the radio, should keep it turn on. if the radio is off and you read or write the radio, it maybe give you a fail window said like below picture: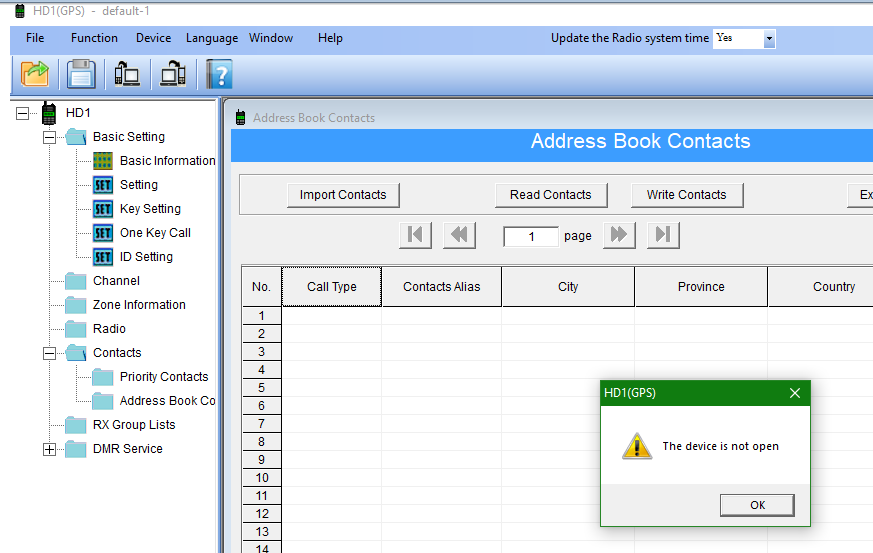 And if you program the firmware, but do not enter DFU mode, it will give you fail dialog box like below: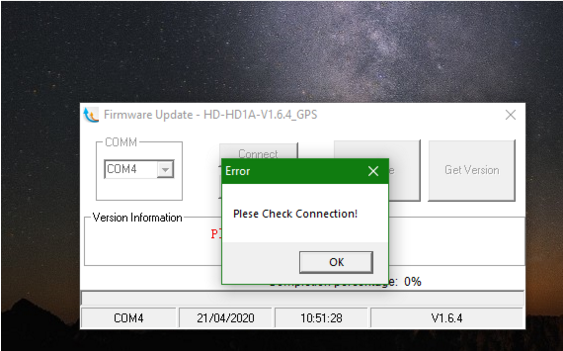 When program your radio, if you meet any problems, please email to info@ailunce.com.