Mini 1300 4.3' TFT LCD touch screen antenna analyzer is an upgrade of Mini 600 antenna analyzer.
The frequency range can continuous coverage 0.1-1300 MHz HFVHF/UHF(Including FM broadcast frequency).
The Measurement Parameters including: SWR,R,+Jx,-Jx,IZI,Return loss.
And its Measurement Mode:Single point measurement,Scanning(Frequency Sweep),and TDR Mode.
Come with 3 display modes: Numerical display,curve display,Smith chart.
The Connector Type is UHF N-type.
MainMenu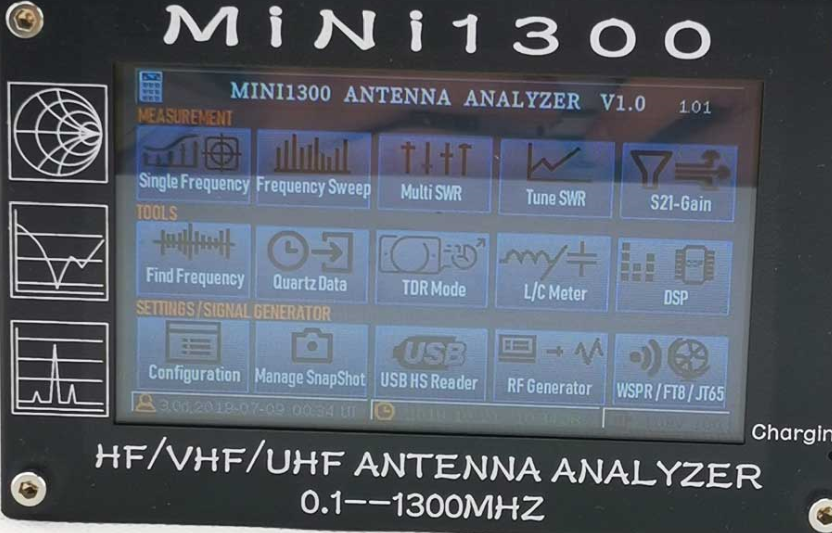 1. Single Frequency
2. Frequency sweep
3. Multi SWR
4. Tune SWR
5. S21 gain
6. Find Frequency
7. Quartz Data
8. TDR mode
9. L/C meter
10. DSP
11. Configuration
12. Manage snapshot
13. USB HS Reader
14. RF generator
Port specification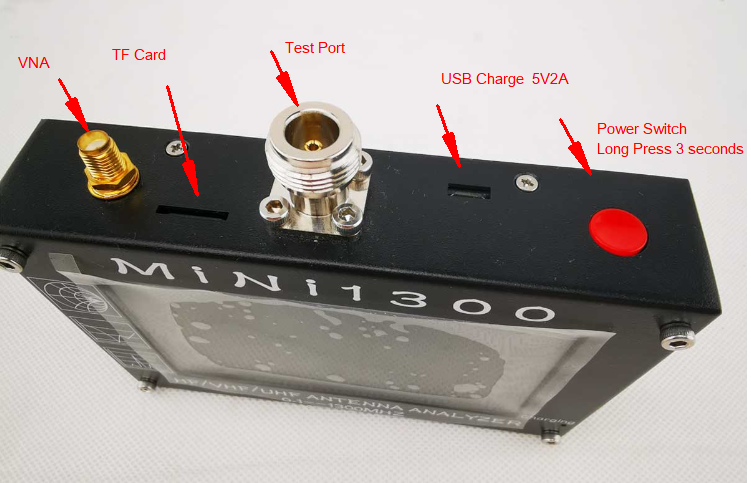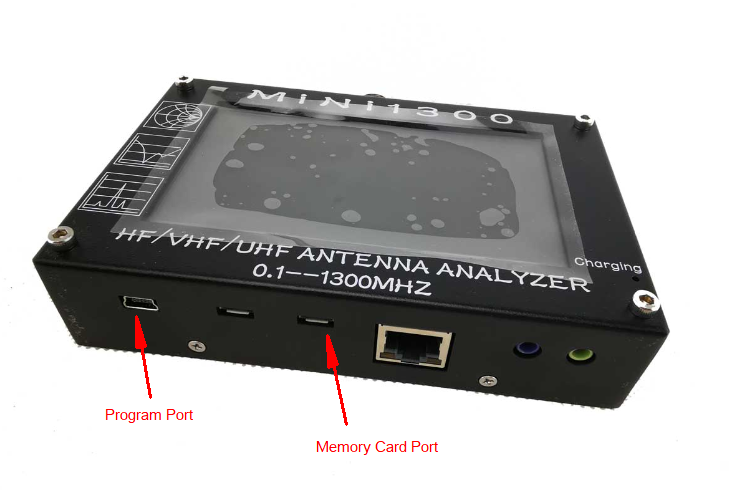 Single Frequency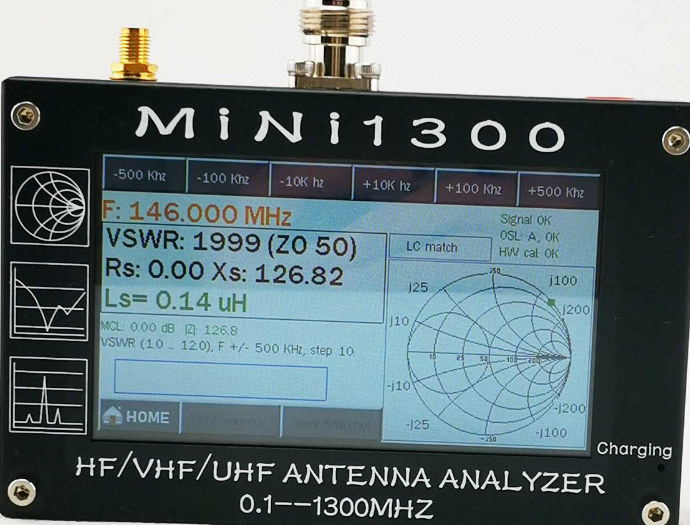 Frequency scan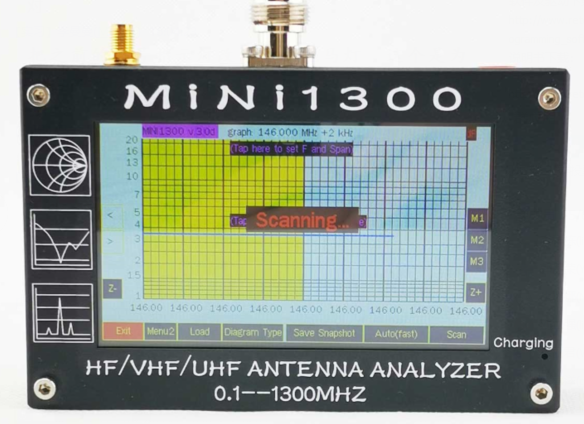 Configuration Menu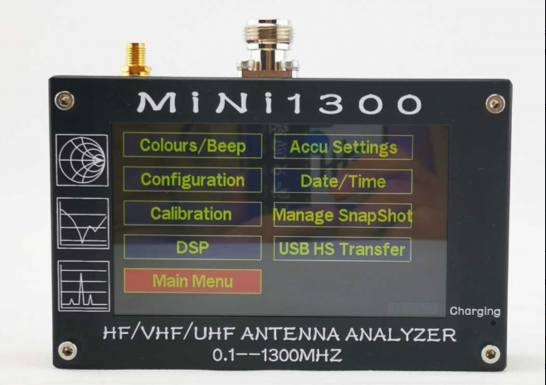 Multi SWR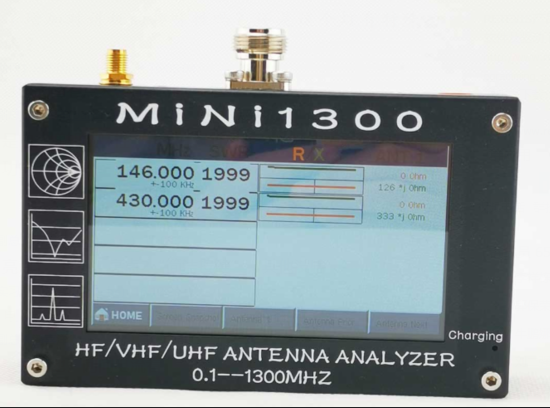 Tune SWR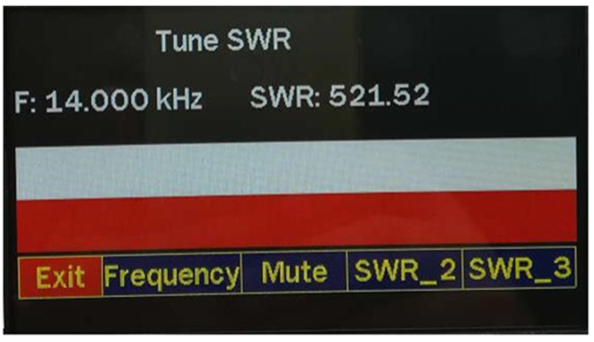 Main functions :
Panoramic scan
Generator
Time Domain
Multi SWR
Setup
Find Frequency
Tune SWR/Sound
View Pictures
USB HS cardrdr
SWR MeasureMent Range: 1.0-1999(Single Point Mode), 1.0-20.0 (Scan Mode)
Display Modes: Numerical display, curve display, simith chart
Connector Type: UHF N-type connector
SMA OPEN-SHORT-LOAD Calibration Kit x 1
LCD size: 480x272 4.3 TFT LCD display
Contact Screen Type: Capacitive
All capacitive touchscreen on the display - no buttons are needed
Power Source: USB or Internal Li-ion
Built-in Li-ion charging circuitry and DC-DC booster
Maximum charging current: 5V/1.5A
External Storage Method: TF card
Weight: 550g
Warning: if the product has parameter changes, the actual test will prevail.
Ailunce HD1 original antenna test: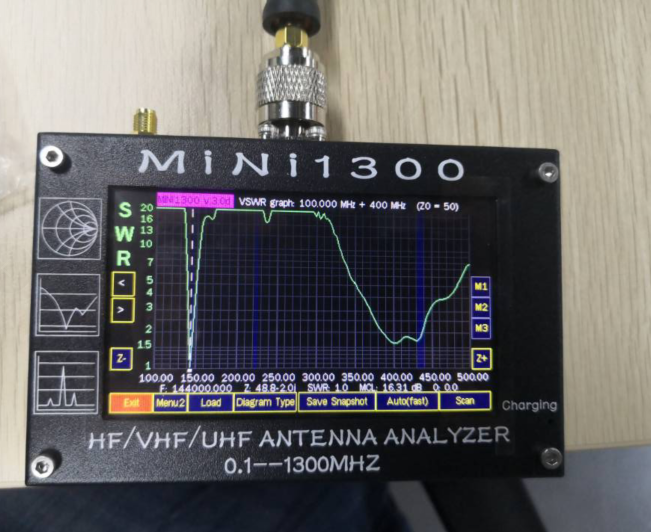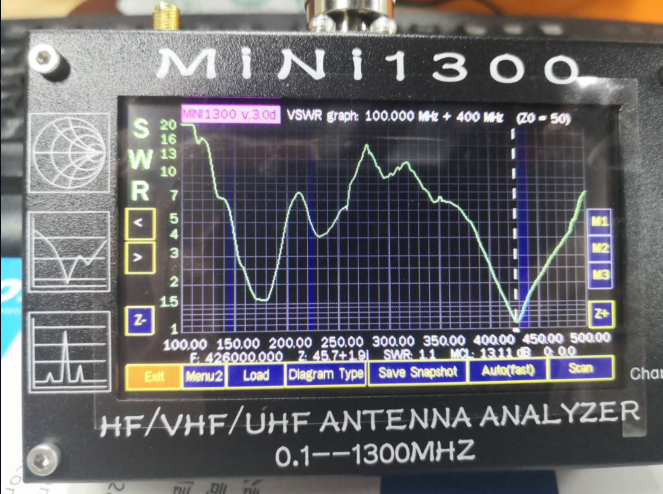 ---