Daily Archives:March 10,2020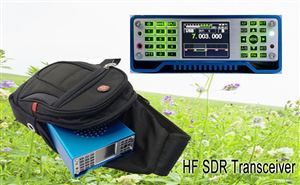 Ailunce HS2 is an ultra-portable full-frequency full-mode SDR radio. The HAM-BOX mobile app we developed allows the mobile phone to easily control and play radio stations. ...
Read more
HS2
,
SDR Transceiver
Amateur radio enthusiasts have always been regarded as special "players". Most of them have noble industry spirit and social responsibility. However, radio amateurs are also a complex group: there are repeater builders, DX players, DIY technicians, etc., which kind do you belong to as a radio amateur? ...
Read more
Wireless DIY
,
radio enthusiasts
,
radio enthusiasts kinds
,
QSL