How i want to get rid of this display or the frequency?
We update the display method on the HD1 firmware V1.77 after we receive these suggestions.
First, download the firmware, make sure use the correct version with your radio version, GPS version radio please download GPS version firmware. and non GPS download non GPS version firmware.
First, you can check the Rx display is different than previous firmware. On V1.77 firmware, when receive a signal on a TG. You can see it will more clear to know who is transmit and its ID.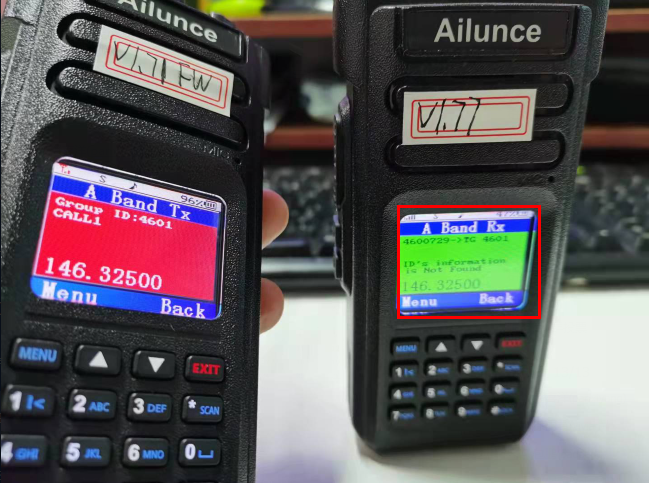 Next, how to set display the channel name on the Rx screen.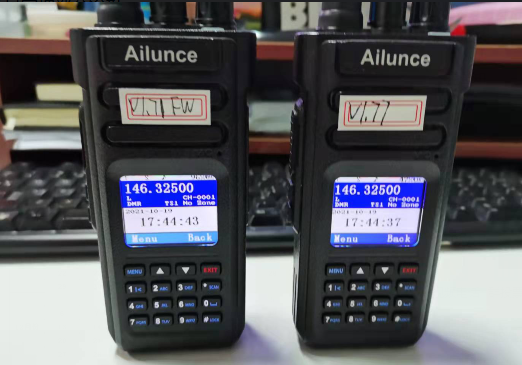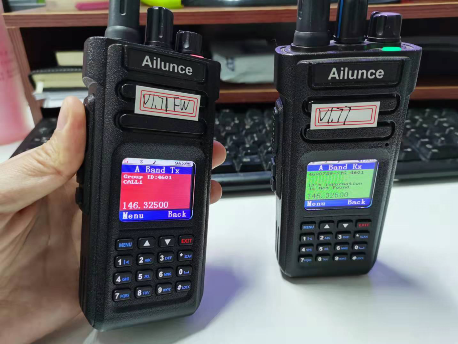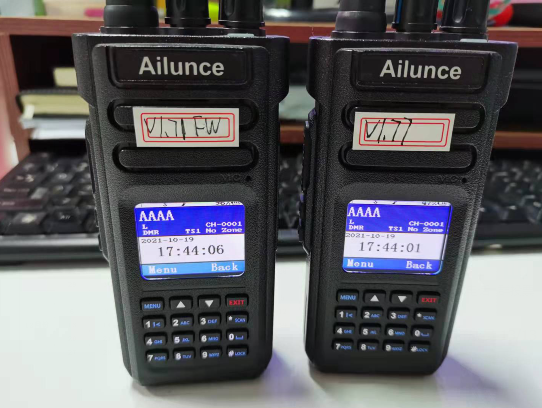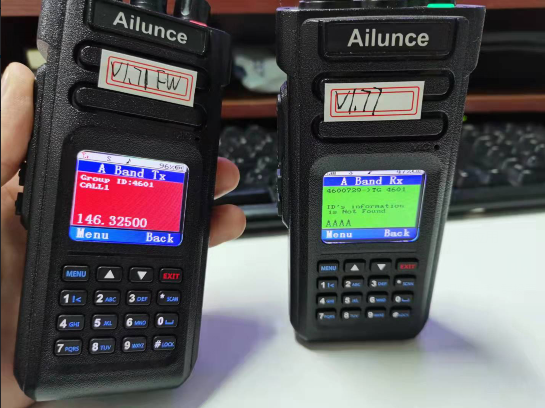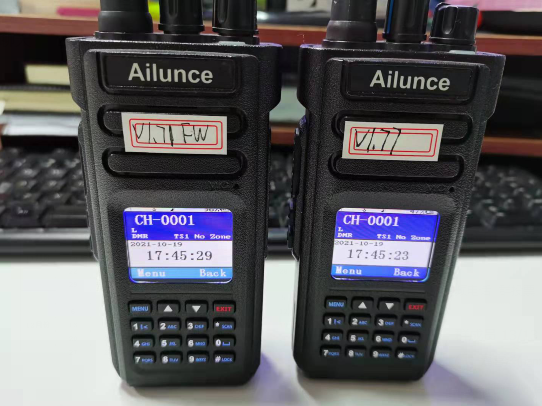 From above picture, you can see that
t
he Rx screen will follow the CH-mode you select. You can see the different between the two version firmware. But please note this kind of Rx screen display only works on Channle mode, not work on VFO mode.