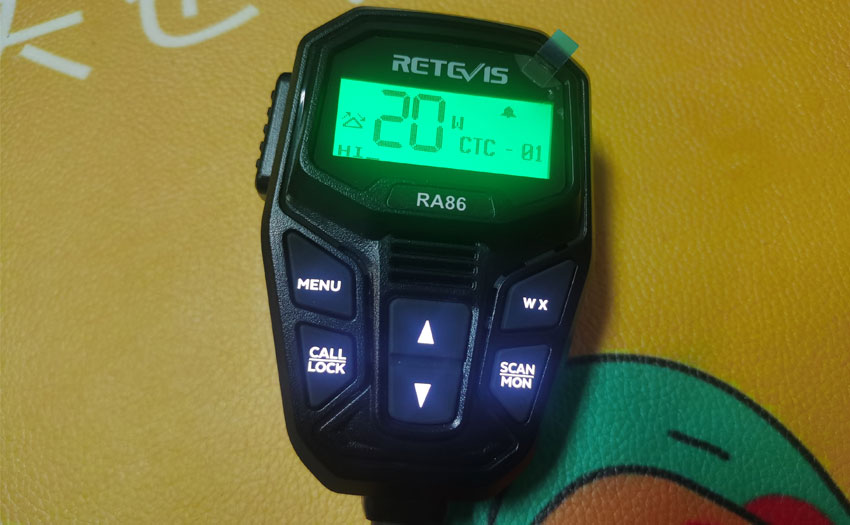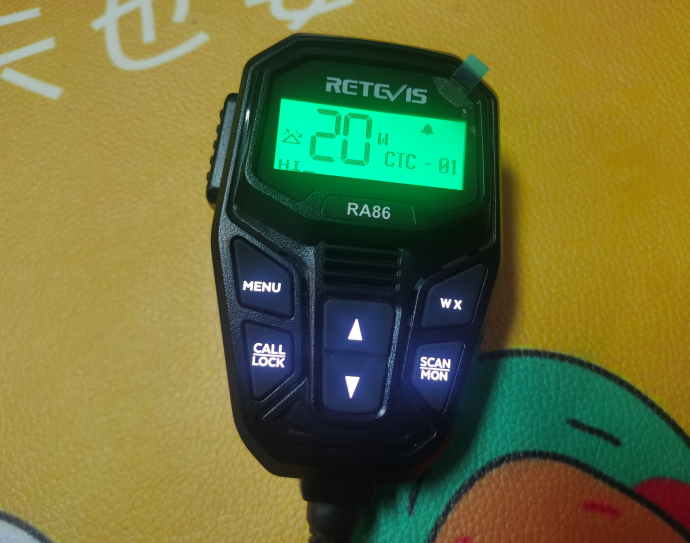 The RA86 has a brightness adjustable LCD display, it will display the icons very clearly when use it.
Let us see the icons display on RA86 GMRS Mobile Radio.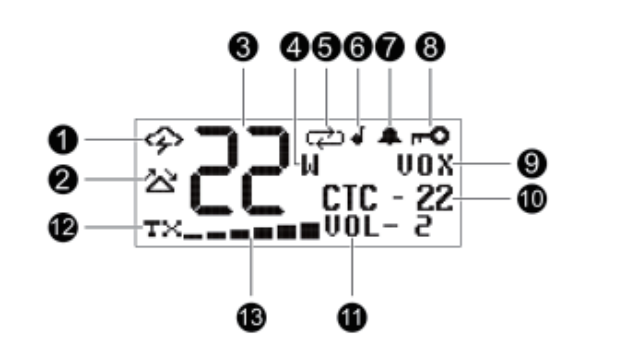 01. Indicates when the radio is in the Weather Band Mode.
02. Shows the selected transmit/receive repeater channel.
03. Shows the selected transmit/receive channel.
04. Shows the selected channel bandwidth is Wide /Narrow.
05. Indicates the "auto-scan" function is active.
06. Indicates roger been is ON.
07. Indicates KeyTone is ON.
08. Indicates KEY Lock mode is ON.
09. Indicates VOX is ON.
10. CTC-XX Indicates the selected CTCSS/DCS number.
11. VOL-2 Volume level indicator.
12. TX Indicates the radio is transmitting
RX Indicates the radio is receiving a transmission
HI/LO Show high and low power during standby.
13. Field Strength Indicates the strength of the current transmit or receive signal.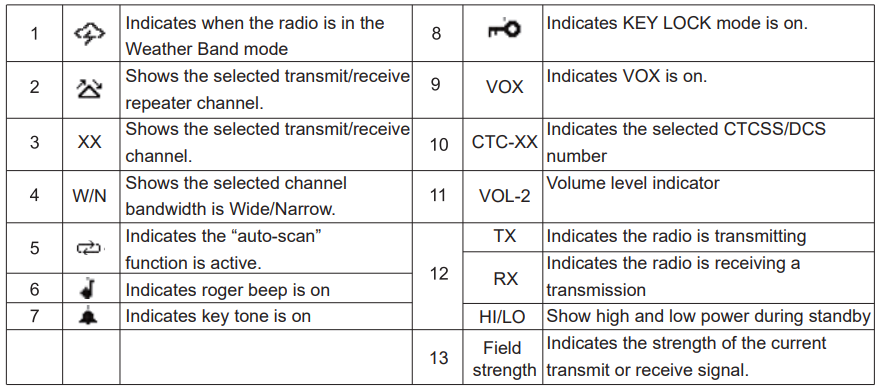 ---