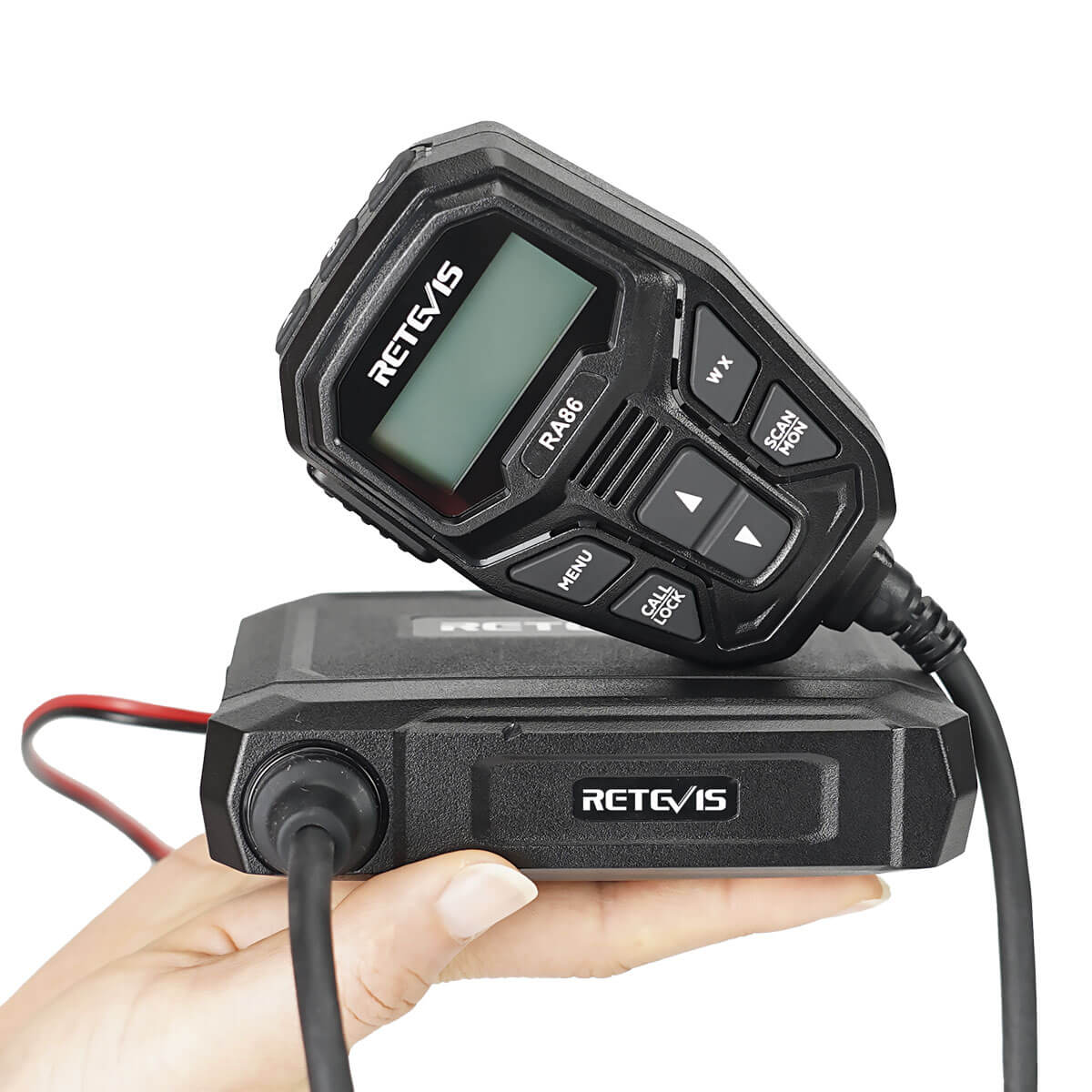 Retevis released a new GMRS mobile radio, the model is RA86. As it shows on above picture,you can see that it has a Integrated Control Microphone. All the operations can be finished via the microphone.
The frequency range is 462.5625Mhz to 467.72500Mhz, with 22 GMRS channels and 8 repeater channels. What we can notice is that from channel 8 to channel 14 only have the RX frequency, it follows the FCC rules, the frequency 476Mhz does not allow to transmit, so on RA86 these channels set "RX Only".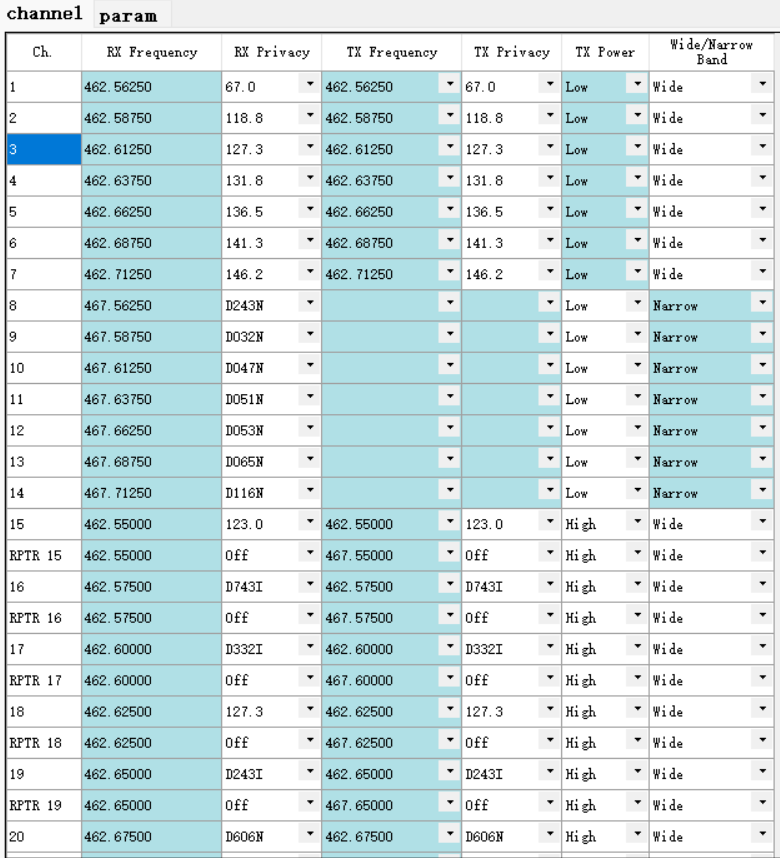 The high power is max to 20W on RA86, and it comes with an external magnetic mount 2 dB gain antenna for extended the communication range.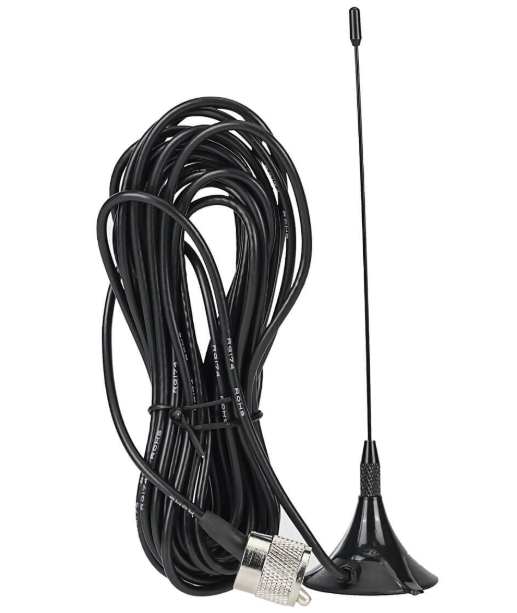 260 CTCSS/DCS PRIVACY CODES - The privacy codes can help you to protect your conversations.
Fully Integrated Control Microphone and low profile hide away unit. Personalized backlight selection, clearer microphone for better call sound quality.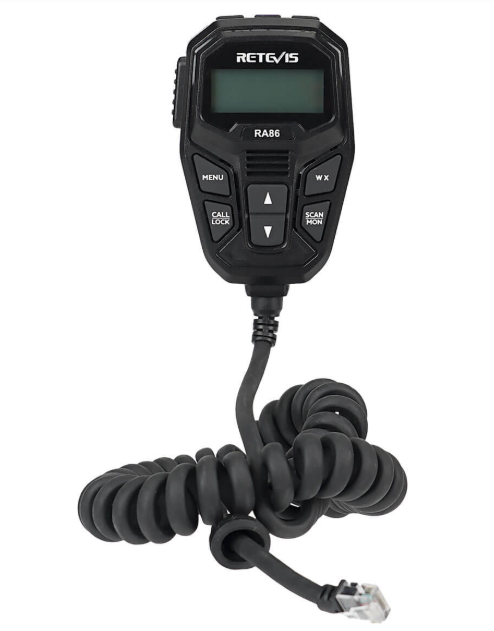 The very clear dot matrix screen shows all the icons you need.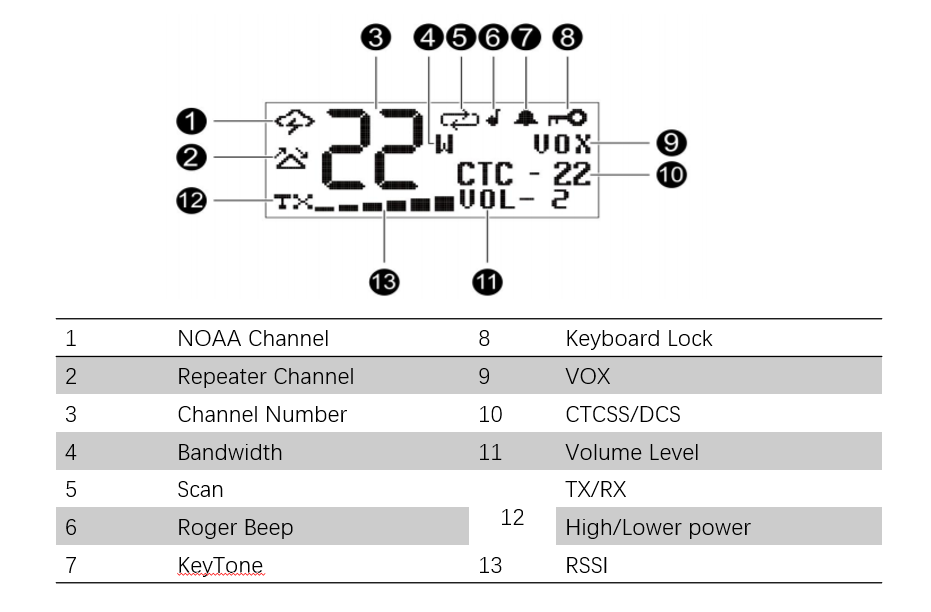 NOAA WEATHER SCAN + ALERT - NOAA Weather Scan will automatically scan through 10 available weather (WX) band channels and locks onto the strongest weather channel to alert you of severe weather updates. NOAA Weather Alert will sound an alarm indicating that there is a risk of severe weather in your area.
Split Tone, it has the split CTCSS/DCS tones, you can set the CTCSS/DCS Tone for TX or RX.
It has two speaker on both the main body and Microphone. You can choose use the main body speaker or only microphone speaker or choose to turn on both speaker.
From this link to learn more Retevis RA86:https://www.retevis.com/ra86-gmrs-mobile-two-way-radio