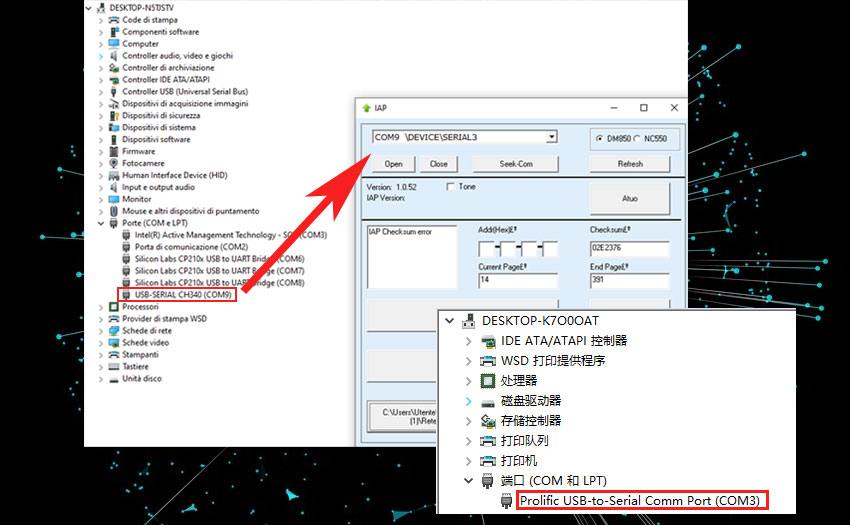 Q: Hello, updating the radio crashes continuously (IAP Checksum error) and the radio no longer works... I've owned three RT73s for a long time and it never happened to me. How can I fix? Can you send me the file for the radio flash?
A: Let us analyze what is the problem?
1. Updating the radio crashes IAP Checksum error. If meet this error, firstly check if you enter the DFU mode correcly? Press powey key and P1 together, enter the DFU mode.
Follow the instruction: https://www.ailunce.com/blog/how-to-upgrade-retevis-rt73-firmware
2. If the updating progress normal, but the checksum number stop at a certain number. and give a error " Checksum error".
3. Then we need to confirm what kind of the USB cable you need. Check the device manager com port name like below picture: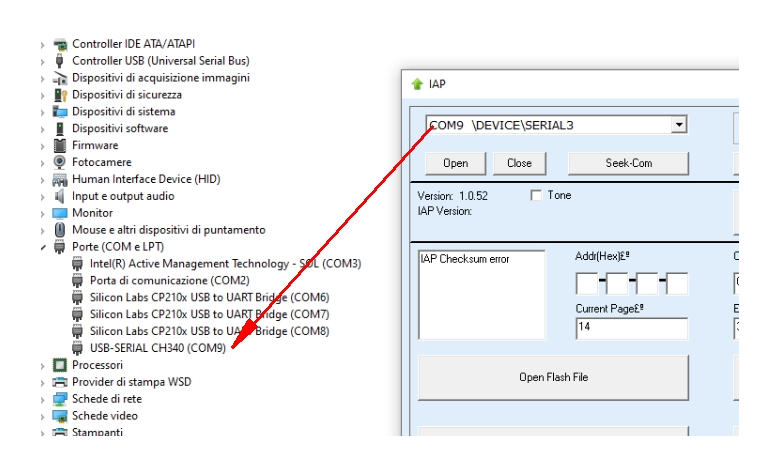 4. If it displays USB-Serial CH340, this is the error reason. When updating the RT73 firmware, need to use PL2303 chip USB Cable.

5.

---