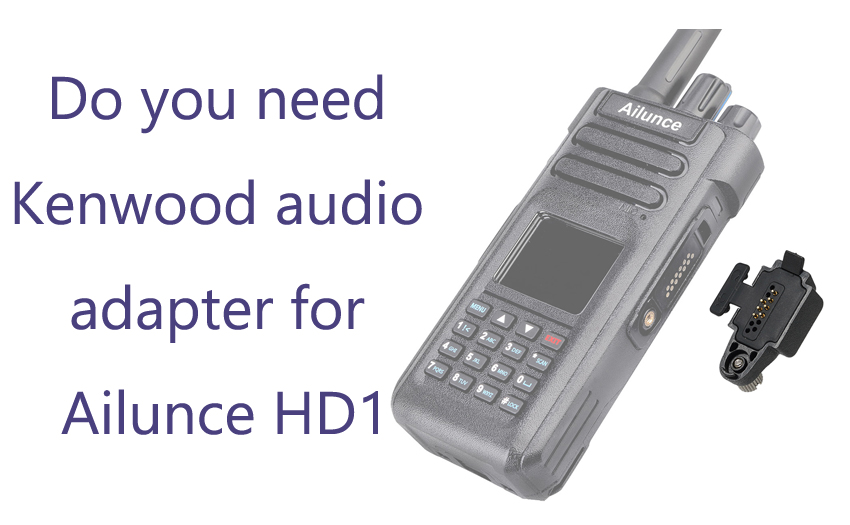 Ailunce HD1 is a U&V dual band DMR amateur radio. The interface of programming cable & microphone & headphones are all GP328 PLUS, and the waterproof level can reach IP67. However, many hams only have the Kenwood 2-pin interface of microphones and headphones, so they can't directly use the accessaries together with Ailunce HD1. In order to adapt to the Kenwood 2-pin accessories conveniently, Ailunce provides the Kenwood 2 PIN audio adapter.
The adapter of Motorola GP328 PLUS to Kenwood 2-pin can not only be used for Ailunce HD1, but also for Retevis RT29/RT48/RT648. So if you have bought these models of walkie-talkies, but most of your existing earphones, microphones, and other accessories are Kenwood 2-pin interface, it is recommended to buy this adapter.
After connecting these models radios of Motorola GP328 PLUS to this adapter, you can not only use Kenwood 2-pin earphones and microphones but also use the general Kenwood 2-pin programming cable J9018A. It's very convenient. Even if you don't need to connect a microphone or earphone sometimes, you don't need to remove the adapter, because the connection of the upgraded C9084B adapter will not affect the work of the talkie speaker.
---