When we programming the Retevis RT90, RT82,RT3S, we find there is Public Zone.
What's the meaning of the Public Zone?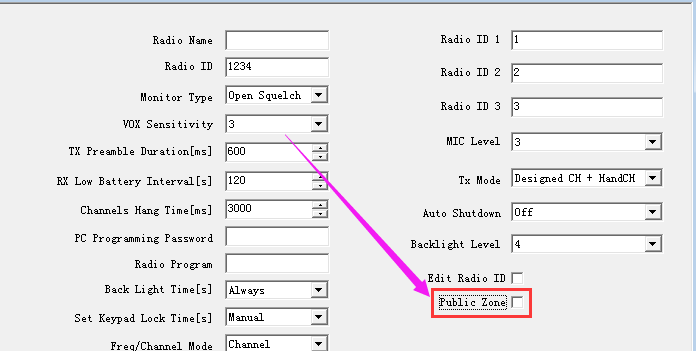 When we check it. your radio will only support same zone one time on band A and band B. When we uncheck it, your radio support two different zones. Such as, band A is zone 1 and band B is zone 2. In other world, uncheck the Public Zone, You radio will support to set band A/B zone separately. When you check the Public zone, it won't support.
We can know it more clear from this video.
If you have any problems, feel free to leave messages.
---